Multiple Cures Reported
Posted by Ingvar (Prachin Buri) on 07/22/2017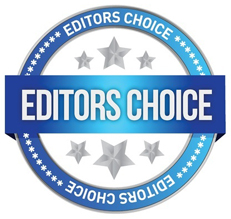 Lemons cure everything
Lemon smoothie:
Obtain a week's worth of lemons which is 14 lemons at a time. Freeze the lemons. Before freezing, clean them thoroughly (pesticides) There is something about freezing them that is important. After thoroughly frozen, take out 2 each day and thaw them in a bowl of water, about 10 - 15 minutes.
Blender: The objective here is to create a smoothie, most house hold blenders are not sturdy enough to create a smoothie, it needs higher speeds, so a commercial professional blender is preferred.
1. Cut the lemons open one by one and slice into smaller pieces so you can remove all seeds. It is very important to remove All the seeds.
2. Fill the blender with mineral water about half a liter or slightly less (depends on size of the lemons, trial and error), the goal is to create a good smoothie. Remember it is very important to keep all the parts of the lemon, do not peel and throw away anything, except the top and bottom little black spots.
3. Run the blender and drop in the cut pieces whole lemon slowly. Make sure you get a smooth texture, takes about 3 - 4 minutes of blending.
After blending, split into 2 containers and drink one in the morning before breakfast and the other in the evening before going to bed. The containers must have air tight lids and store it in the fridge with as little air as possible in the closed container. Best is to blend in the morning, you have fresh smoothie in the morning and evening.
Freezing the lemons is important, something happens in the freezing process.
Do this every single day religiously.
After a few weeks you will feel that your skin is becoming rejuvenated. Your skin is smoother. Any old melanoma-like growths are starting to vanish. I had these spots/outgrowths on my back, In my arm pits, around my genitals on my temple, they are gone now. Black or brown spots will go away from the skin. A friend of mine swears he cured his cancer with this, smoker for 40 years, now stopped smoking with new hope.
---