Blackstrap Molasses
Posted by Bee (Tampa, Florida) on 06/22/2020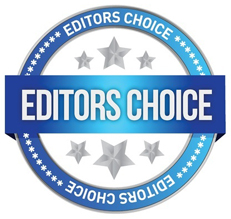 I've had a few bad haircuts in my lifetime, and it sucks having to wait for my hair to grow. I started taking a teaspoon of blackstrap molasses daily because I heard it was good for preventing anemia (my iron is often low). The first thing I noticed was my finger nails got hard and long within a couple weeks.
Next, I noticed my hair getting super long rather quickly. I went from shoulder length hair to hair down to my lower back in only 6 months. My hair had never grown that quickly previously. To this day I still take the molasses 3x a week but I am going back to taking it daily because I recently got another bad haircut. lol
---
Castor Oil
Posted by Deedee (Fayetteville, Georgia) on 12/02/2012


Castor oil (cold pressed and cold processed) and almond oil does wonder for hair growth. I use the brand of castor oil from my local organic health store... Been using it for 4 months now and my hair is no longer falling out. It's thicker and my bald hairline (from bad perms, braids and weaves for years)now has fuzzy hair there. Search the internet and read what people are saying. I apply daily on my scalp.
---
Collagen
Posted by Geraldine (Pennsylvania) on 12/05/2017


I was taking collagen in my coffee every morning. I loved it. I noticed my hair was growing very fast, my nails looked really good and my joints were feeling great. About three months in, I developed bone pain and my ankles felt like they were going to give out. Since I take no medicine or supplements, I researched the side effects of collagen and sure enough joint pain was one of them. I reluctantly stopped taking the collagen and the side effects all went away. Disappointing because I liked the benefits. Just beware!!!
Replied by Becky
(Ca)
12/06/2017

Replied by Jan
(Tucson, Arizona Usa)
06/23/2020

---
Collagen
Posted by Coral (British Columbia) on 08/09/2017


HI, I have been taking collagen for my hair. Bullet proof in powder form. I put a scoop into my coffee in the morning and I notice my hair falls out less, is thicker and grows faster. If I stop taking it about 4 days later I start to notice my hair goes dull, limp and feels thin. It's great stuff
---
D-Biotin
Posted by Samantha (Bc, Canada) on 04/12/2015


For longer/faster hair growth I took d-Biotin, about 1000 mg per day. It has to be specifically d-Biotin, not just "biotin." Within two weeks I was cutting my nails so much I stopped taking it!
Replied by Elias
(Ga)
04/14/2015

Replied by Cassandra22
(Abbotsford, Bc Canada)
05/14/2015

Replied by Allan
(Trinidad)
11/23/2016

---
Dishwashing Liquid
Posted by Laurie (Sudbury, Ontario) on 01/03/2009

HI about the diswashing liquid, I was wondering if anyone had experience with their own hair (adults). IF so how did it work on grown ups? Would it make an adults hair grow also? Thanks.
Replied by Carmen
(Culver City, Ca)
01/04/2014

Replied by Hisjewel
(America, New York)
08/25/2015

Replied by Kelly
(Cambridge, Ma)
08/28/2015

Replied by Hisjewel
(America, New York)
09/01/2015

Replied by Hisjewel
(New York, America)
12/02/2015

Replied by Gabriela
(Pa)
06/21/2017

---
Horsetail Silica
Posted by Citygirl27 (Richardson, Tx, USA) on 06/17/2012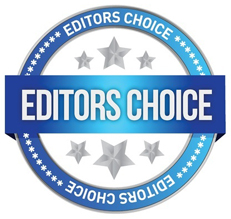 I would like to add Silica (horsetail) to the recommended supplements for hair growth. This is in addition to not just Biotin - I take 5000mcg of Biotin daily - but the complete range of B supplements. I take separate B3, B6, Niacinamide, and B12 supps, and a B complex to get the others like B5, folic acid etc. I take them all together to get their synergistic effect. This is called taking them in concert.
It is also worth mentioning that I also notice my hair and my nails grow much more noticeably when I increase my protein intake.
I do these and my hair grows at least an inch a month. It takes a while at first to notice (3-4 months you will see a real difference, probably at your next hair appointment). The conventional half-inch-a-month "widsom" is to dumb down expectations and is only if you are nutritionally deficient! Everyone's hair grew at an inch a month, which was the accepted quoted "widsom" until about 20-30 years ago when chemical additives increased in our food. Our ability to grow hair as a species hasnt changed, just our eating habits have.
Replied by Violet
(Barrie, Canada)
07/19/2012

Replied by Michelle
(Cleveland, Oh)
08/04/2012

Replied by Anonymosaurus Rex
(Somewhere, Alone, Listening To Radiohead)
08/28/2012

---
Laser Therapy Pen
Posted by Steve (Las Vegas, Nv) on 01/25/2012

I've had excellent results regrowing my hair using a laser therapy pen. The 660nm wavelength stimulates ATP withing the hair cells and scalp. NASA and Russian scientists have done a lot of research on hair growth and wound repair with lasers.
---
Nettle Leaf
Posted by Mama To Many (Tn) on 08/28/2020


I have been taking nettle leaf capsules for months for my allergies. It works so well.
This week I am realizing that my bangs are in my eyes again! I just trimmed them, it seems. Then I realized my hair has gotten notably longer. Menopause has not been very kind to my hair, but I believe the nettle leaf is the reason my hair is growing faster than it has in years.
~Mama to Many~
---
Peppermint Oil
---
Reflexology
Posted by Cat (Tauranga, , New Zealand) on 02/15/2012

Could we please have a heading for faster hair growth??? So many women experience a slowing down of hair growth as they age and this is something that has plagued me for about 5 years now. I recently happened upon this reflexology method - simply place knuckles of both hands together to sort of form a heart shape with your hands and rub your fingernails together vigorously for at least 5 minutes a day. This will stimulate the nails and hair follicles as they're interconnected. I've been doing it a few times now and I swear my hair is longer almost overnight!! But it's been so slow, any difference is noticeable. Will keep you posted!
Replied by Carly
(Seattle, Wa - Usa)
02/15/2012

Replied by Francisca
(Zug, Switzerland)
02/16/2012

---
Stinging Nettles, Neem
Posted by Hisjewel (America, New York) on 04/30/2016


Hi Everybody!
I'm am excited to be back at Earth Clinic. I couldn't wait to tell you that after about two years of bald spots and almost total hair loss. My hair is on the grow.
Actually what I see has only been here about two months. So I want to share what I have done that may have added growth to what the other products started. I picked up a coal tar shampoo at Dollar Tree store, I also started taking Stinging Nettle Capsules, and stinging Nettle Extract orally alternating them.
I took Stinging Nettle about three weeks. it was diuretic to my body so I gave Nettles a rest, and started drinking the Neem tea which is very bitter. Very few seem to be able to stand it. I drank a whole cup down the first day, I down it like medicine. I could only handle that one time. After that I drink a third of a cup each day.
I had to stop after 12 days tho, Neem is also very diuretic and requires me to drink over a gallon of water to replace body fluid, and I was only drinking a third cup each day. but the good news was when I checked my hair I actually saw hair, I can actually grab it and pull on it, Its about 1/4 of an inch, located where there was once only fuss. the thankful fuss hair was a blessing from previous products, like the castor oil. But the coal tar Shampoo, Stinging Nettle and the Neem Tea gave length to the short hair and growth to what look bald (the fuss).
I take a little break and start back again because something there is working.
Replied by Hisjewel
(America, New York)
05/30/2016

Replied by Hisjewel
(America, New York)
07/29/2016

Replied by Hisjewel
(America, New York)
09/15/2016

---
Vitamin B Supplements
Posted by Lina (Fairfield, Iowa, Usa) on 01/25/2012

I too tried taking biotin for faster hair growth. Perhaps I saw some results, but not much. Now I am taking a vitamin B complex, coenzyme vitamin B's, to be exact, and this seems to be getting results. Plus, I like getting the full range of B's, not just biotin.
Replied by Cat
(Tauranga, New Zealand)
02/19/2012

Replied by 2oldn2ys
(Frontenac, Kansas)
04/05/2012

Replied by Cat
(Papamoa, New Zealand)
04/05/2012

Replied by Had
(White River Jct, Vermont)
04/16/2012

Replied by Moosebreath
(Riverside, California)
06/21/2012

Replied by Hermiticwonderer
(Los Angeles, Ca)
02/19/2014

Warning

Replied by Kailey
(Huntington Beach, Ca)
06/26/2015

Replied by Hisjewel
(America, New York)
01/28/2016

Pat
(Cincinnati, Ohio)
08/09/2021
4 posts
---