Candida and Parasites
Posted by Sandra (North Central Washington) on 01/12/2021


Hi, Paul (Rad_city (Brea, Ca):
I am an 84 yo female. Many years ago, I was given a bag of FG DE by a friend in Utah. I started using it. I don't remember any problems and didn't notice any benefits. Sometime back then (about 6-7 years ago I had a heart attack and now have a stent. While reading your story, I remember one of the nurses (in a surprise filled voice) saying over and over, "Look at her skin, look at her skin. It's very young."
Well... I just realized something. After quite a few years of not taking DE, I began noticing that the skin on my lower right calf, my skin had become sort of cellophane. I have figured that was because my right leg has for some years now been somewhat numb. So, holy cow, I just realized that that skin now feels soft and supple for a few days since I started using DE about 2 weeks ago!!! When I quit taking it I was still putting about 1/4 tsp in my Chihuahua's food every day. She died this past summer at the age of almost 17. This was right after her vet gave her a big dose of antibiotics. Most of her life she had no health problems at all. I was just about to discontinue the use of DE. Now, I am convinced to continue it until I get the heck otta-here, if you get my drift. I usually put it in my morning coffee. I am now considering My EmergenCy in place of the coffee. Thank you Paul you have done me a great eye opener, and I hope many others will get your message also.
---
Candida and Parasites
Posted by Tikiwish (Rancho Cucamonga, Ca) on 07/19/2013


Thanks for the info, I just started taking it, for two days now, for an bacterial infection. I felt really bad last at first, but then I started feeling a lot better than I hadfor a long time, today I had more energy too. I'm going to do the same thing, take it for a year and hope it gets rid of this infection. I bought a large box online, it's not expensive. And I used it for ants today, which worked great. I'll post more about my progress.
---
Candida and Parasites
Posted by Rad_city (Brea, Ca) on 02/11/2013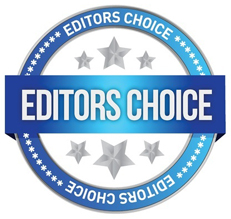 I have never written on a forum or posted about my health but feel compelled to do so about Diatomaceous Earth (D.E.) because I feel it will help a lot of people. (in particular, people with distended bellies, fungal overgrowth, clogged sinuses, mild allergies, food allergies, bad digestion, bad skin, low energy)
* BACKGROUND *
I have suffered from asthma all my life. Since a little child. And i've had a slightly distended belly (I am tall, thin, and not an ounce of fat on me! ) since I was a child. I had strep throat a lot as a kid and would take antibiotics (I now think I probably was allergic to some food, or had parasites, and antibiotics just slowly eroded my gut)
I smoked and drank casually in my 20s, and by my 27th birthday I had sinus infections a couple times a year, but then, things got worse. Tonsils were getting infected, horrible sore throats, fungus on nails, and gradual weight loss. I took more broad-spectrum antibitoics and got a yeast infection. Had to stop.
I developed a weird rash on both legs (on the shins) of tiny red dots. Tried using topical anti-fungal cream. Then turned to tea tree oil, fasted (which encouraged some die-off symptoms), pro-biotics, and then found colloidal silver (which also helped to kill off something in my body, but not totally).
I was coughing up white balls of phglem, bad digestion & constipation/diarrhea. Also have had horrible and chronic localized lower back pain on the right side, to the point where I haven't been able to walk, or bend over. I tried acupuncture, chiropractors, and tons of herbal supplements. I have tried mixing DMSO in a nebulizer and inhaling that, I've taked food-grade H2O2 in water (and inhaled). (If you choose to try these treatments please do a significant amount of research. They are safe but, like most effective treatments, can be harmful if you're not mindful)
I believe all of the above treatments are components of a well-rounded wholistic health system. I have learned so much in trying all of them, and now have an arsenal of alternative health options for the future. Many of them I learned about on THIS SITE! BUT, if you are suffering from a candidia overgrowth and/or parasites, then I believe D.E. is the first offense to clear you out so other things can help to make you healthy.
* TAKING D.E. *
I began taking two giant spoonfuls of D.E. In water twice a day. Within hours I felt a headache. Within days I had full blown flu symptons. Achey body. Feverish. Sinuses in absolute pain. SOMETHING WAS/IS DYING OFF. What's really interesting is that I went through many of the symptoms of my past battles in reverse. I felt my tonsils get inflamed, and sore, for a couple days, then that subsided as the back of my throat was sore, then it moved down into my vocal chords (which as been a source of pain in the past as well), then into my lungs (where I've had horrible bouts of gurgly, phlegm filled coughing-having to use an inhaler many times a night).
I woke up on the 4th day with my tounge COVERED in white. It scraped right off with a toothbrush. I applied the D.E. as a paste to my face, shoulders, legs, and let it dry to white. And it has cleared my legs of the red-dot rash. It is making my pores on my face smaller. It seems to be very powerful in drawing toxins out of the skin. I'm on day 9 and still feel a bit loopy. My distended belly is going down. My gums, which once had dark rings where they met my teeth, now are healing. I've had back pains, then nothing (possible I had some overgrowth in my joints, or taking up residence in my lower back?), i'm having a strange pain in my knee that I think will go away.
I plan on taking D.E. for a year. I think I have a long way to go to help my body find balance. But D.E. seems like an incredible gift. I have been expelling phlegm out of sinuses and lungs for past 3 days. Thick gunk. It is incredible.
* DON'T GIVE UP *
So, I will say to you who are searching for good health: Don't give up! Trust your intuition. Keep moving and experimenting. You can't hurt yourself by trying alternative health methods any more than a Dr. Can hurt you by prescribing harsh synthetic drugs that you might be harming you. Most people don't need antibiotics. They are good for extreme conditions. But most symptoms are caused by bad diet (i am now mostly vegan - has also helped clear my lungs, skin, etc. Highly recommended!) and lifestyle. I do believe that we live in a toxic world, full of pollution, but I believe nothing is more harmful to our bodies than the american diet and lifestyle (processed sugar, processed grains, alcohol, caffeine, etc).
I don't believe people are supposed to have mild allergies, stuffy sinuses, low energy, bad skin, etc. These are all signs from your body that something is wrong internally. You have to treat the internal for the external to be healthy!
If anyone has questions please feel free to email or reply. I love reading testimonials from real people because I feel like you can determine what might be effective for you by reading other people's voices. Every body is different, and what might work for some (like D.E.) might not work for you. But DON'T GIVE UP! Keep going! It is a journey. You can find good health. Keep stripping away the layers of your habbits and patterns and examine every part of your life.
Be Well! Paul
---