Bladder Pain
Posted by Deborah (Riverview, Fl) on 08/02/2008

For bladder pain please get some Ph paper and test your urine. You want it alkaline, not acidic. Check it all day long. It could be a fungal growth. To kill it and get alkaline take 400mg of potassium citrate 3 times a day. Also take 1/4 tsp. borax, 1/8 to 1/4 tsp. baking soda and 1 to 2 tbls apple cider vinegar in a little water. Take it 3 times a day. You can drink some plain water after it to wash it down. The fungus won't like this and you may feel worse, before you get better, please stick with it and stay away from all sugars. I can now go 2 to 3 hours without going to the bathroom and only get up 3 times at night, it use to be every 20 minutes.
---
Body Odor
Posted by Rondamommie (Kansas City, Mo, Usa) on 04/11/2010


I have been using ACV, Borax and Baking Soda in 1L of water for 2 weeks now. I sip it as recommended all day. I used my remedy for 5 days faithfully and just finishing giving my body 2 days off to cleanse and relax...
The happy miracle, on ONLY day 2 of this remedy, protocol my underarm body oder stopped completely!! (I had to apply deoderant sometimes 2x a day until that time, and the deoderant always failed me!)
I still sweat, though much less, the thing is, my underarm sweat just doesn't have a scent any longer, in fact it smells a little bit sweet and gentle, like smelling a baby! Remember how naturally sweet new babies smell everyday!
I am unsure how this happened, I only know I call it a miracle and feel most grateful and appreciative!
I hope this gives some inspiration to somebody else to give this remedy and 'try'!
Recipe:
2 tsps ACV per L. H20
1/2 tsp baking soda per same above
pinch of borax per same above
And, on days when I wake up and my sinuses are congested at all, I add cayenne pepper to my drink in the 1 L. of H20, and that amount is about ~1/8 tsp. It makes the drink spicy and it works quite well!
Peace,
Ronda
Replied by Thomas
(Texas)
02/04/2022

John
(Michigan)
07/07/2022

Replied by Trang
(CA)
03/25/2022

Tonya
(Canyon Lake, Texas)
09/21/2022

---
Borax and Baking Soda Protocol
Posted by Odelia (Singapore) on 05/22/2018

Borax and Baking Soda protocol: To start slow, can I use 1/16 tsp borax & 1/16 baking soda to 1 litre of water so to keep to 1/8 tsp solution? Take it with meal or after meal once a day & increase to twice a day for 2 week?
For health maintenance, can you take this forever to do a daily detox from fluoride?
Replied by Bill
(Philippines)
05/23/2018

Replied by Bill
(Philippines)
05/23/2018

---
Borax and Baking Soda Tips
Posted by Cindy (Illinois, USA) on 03/12/2021 402 posts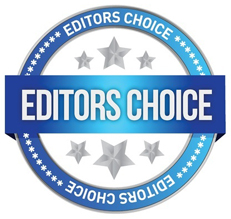 Just bought a new dishwasher and thought I'd look up some DIY dishwasher detergent recipes and lo and behold! Equal parts Borax and baking soda is one of the recipes! So, you KNOW what I'm thinking - that the tiny amount of residual borax on the dishes should satisfy the body's boron requirements! ROFL! Plus, if it turns out to be too much borax you can add a little citric acid to make it rinse better and/or to counteract whatever residue might be left behind.
---
Energy
Posted by Lisa (USA) on 03/10/2021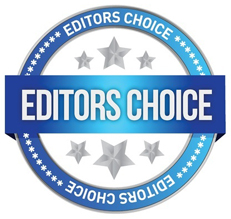 I love to use borax for cleaning. I would imagine it would be good for cleaning an aircon. I don't use ac but if I did I am sure I would clean it with borax especially if it smelled moldy.
I find that my skin seems a little sensitive to borax. I did use it with baking soda to wash my hair. I hate using shampoo and have been using baking soda for a couple of years. Mixing borax in with it seemed to make my hair feel really clean and fresh. No more flaking. I think shampoo makes my scalp flake and it is really hard to rinse out of my very thick very long hair.
I put all kinds of oils in my hair my it never looks greasy. I routinely use olive, sesame, coconut oils and, cedar, lavender, eucalyptis ect...essential oil. I work out side in my yard a lot I find essential oil in my hair neck and wrist helps repel insects. I hear insects don't do too well around borax either. Now that gardening season is ramping up a bit washing my hair with borax may be of help.
I made a mix of 1/8 tsp each of borax and baking soda in one gallon of water I brush my teeth with it along with H2O2 spray on my tooth brush. I might try it in my water pick as well. This really makes my teeth and gums feel much stronger. My breath stays fresher longer than using tooth paste.
I drink a small amount of my gallon mix a few times per week. I am a small person and also I am very sensitive to any kind of change in my system. So I make my mixture much more dilute than the recommended recipe. I drink one small juice glass in morning only. I do feel more energy the first time I took it was at night and I did not want to sleep. I drank some in the morning next day and was up and about all day even though it was chilly outside.
I do believe I have had a few detox symptoms not bad ones (another reason I take a small amount). I don't want to have a major blow out. I know I have not been eating right this winter so I know I have some build up of toxic stuff in my body. I have spent a good portion of my 65 years focused on staying in good health on all levels and I know I am much more aware of my body than most people are today. I can't believe how people turn their health over to the medical industrial complex. IMO their only saving grace is their ability to treat trauma cases. At any rate I am glad to see others taking charge of their own health. What you spend on your good health is less than half what you would spend on your bad health. Keep that in mind the next time you think about your body. Get to know your body it is your friend. Thanks for reading this.
Replied by Shirley
(California)
03/14/2021

---
Fungus
Posted by Asiza (Oregon, US) on 12/31/2014


With the issue of ringworm, I dosed my two dogs and my son with one of Ted's solutions and had my son sit in the "dip" for 30 minutes just like the dogs. He has ringworm and the dogs have a bacterial infection. I'm still working on the dogs, but the solution I used worked immediately on the ringworm. That solution was a 50/50 ratio of Borax and Baking Soda made into a paste using 1 part 3% Hydrogen Peroxide and 2 parts water.
---
General Feedback
Posted by Sam (USA) on 08/19/2019

The article states, "Borax and baking soda are each alkaline. Many health problems are caused by an overly acidic system. Reducing acidity will often reduce symptoms." While I agree with this, does Borax actually help to alkalize the body since when ingested, it reacts with hydrochloric acid in the stomach and forms boric acid and sodium chloride? Thanks for any answers.
Replied by Pushpa
(India)
02/16/2020

---
Instructions
Posted by Linda (Missouri) on 03/29/2020

Is this taken with a meal, before a meal, after a meal, or on empty stomach? I need to know this before I can start taking it. Thank you.
---
Instructions
Posted by Tennille (Oregon ) on 06/02/2019

I'm a having such a great response from the Borax but I just want to make sure you mean 1/2 teaspoon each of Borax and Baking Soda per day with 1 quart green tea? Drink the whole quart each day?
---
Knees, Needing Replacement
Posted by A. Jackson (North Dakota/Singapore) on 09/11/2017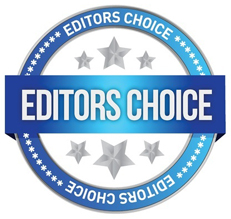 As an ex runner I was told my knees were shot and needed replacing. At the time I was working in Russia and a local pharmacist advised to try this before knee surgery. Mix one box of baking soda with an equal amount of Borax. Blend and use 1 teaspoon in a quart of green tea and drink the whole thing every day. I was on a 3 month rotation, 1 off 3 on. At the end of 3 months my knees felt fine. I went home and had both x-rayed. Bone had returned to normal, cartilage was no longer stretched like an old rubber band and most importantly my Synovial fluid had gone from gone / gone to normal. In Russia Borax is widely used. Wake up USA, Big Pharma!
Replied by Tina
(Princeton, N J)
09/12/2017

Replied by
Adrienne
(New Zealand)
04/30/2021
6 posts
Tessa
(Okanagan)
05/18/2021

Replied by Nikola
(Zadar)
05/16/2021

Pam E.
(Southern California)
09/13/2021
94 posts
---
Ringworm
Posted by Goose (Elgin, Il.) on 12/04/2017


Cure for Ringworm
I would like to say holy crap! I tried this recipe as a last resort i just couldn't get rid of this ringworm and it was spreding i went and got some borax and baking soda mixed some together 50/50 used a 50/50 mixture of hydrogen peroxide and made a paste and put it on all of the infectied areas and left it on for 30 min. It stung a little but the next morning it was not infected anymore
Thank you, natural remedies.
Replied by John
(Michigan)
03/02/2018

Justin G
(USA)
05/31/2021

---
Sinus Infection, Energy
Posted by Deirdre (EC) on 09/13/2017


Wow, what a post from A. Jackson! Thank you for sharing! I made up a batch of borax and baking soda yesterday after reading his amazing post. I put 1/2 cup borax powder and 1/2 cup baking soda in a ziplock bag and shook it vigorously. I then added 1/2 teaspoon to a 1 liter bottle of filtered water and drank it throughout the day (didn't have any green tea). Gotta say, I've used borax over the years, but adding baking soda is amazing! I have been fighting a sinus infection from suspected mold exposure from a leaking a/c unit since last Saturday and not having much luck with my neti pot and various remedies. However, I'd say about 2 hours after drinking this concoction, my sinus infection started to clear up and I had a huge surge of energy.
Today, drinking another batch - 1/4 teaspoon from my ziplock bag in a liter of water. I drank about 1/2 cup from my bottle first thing this morning on an empty stomach and now I'm sipping it throughout the day. Felt slightly nauseous for about 10 minutes drinking it on an empty stomach, so I won't do that tomorrow morning!
Will let you all know if there are any side effects and how it goes.
Replied by Bill
(Philippines)
09/13/2017

Replied by Deirdre
(EC)
09/18/2017

Replied by Tennille
(Riddle, Oregon)
08/26/2020

---