Shingles
Posted by Swfowkes (Cupertino, California) on 06/10/2022 46 posts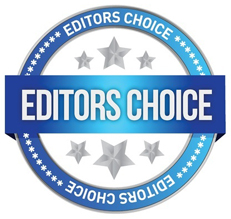 I can second Lisa's reply. BHT is extremely effective for shingles and can cause pain reduction in hours when used topically.
If you have shingles and want to test this, apply 10-15% BHT by weight dissolved in refined coconut oil (the most stable preparation, shelf-life-wise) to only one side and leave the shingles on the other side untreated. The untreated side is then a control. The BHT from the treated side will distribute to the other side (and through the palm of your hand in applying the BHT/oil solution), but it will take sufficient time for you to see a blatant difference.
---
Shingles
Posted by Lisa S. (hawaii) on 03/01/2020


Yes, BHT works great for shingles virus, cured mine, along with some other remedies to enhance the effect. My shingles occurred 30 years ago, but it took care of the residual effects and flare up pain.
---
Shingles
Posted by Swfowkes (Cupertino, California) on 02/15/2018 46 posts


Neuropathies of all kinds can have common underlying mechanisms. Lack of neurotrophic factors like pregnenolone and progesterone are common. But viruses and oxidative stress are also common. BHT is an antioxidant and an antiviral agent, so it is worth trying. It is also extremely inexpensive, so the down side is mainly your time and trouble. Since your neuropathic pain is close to the surface, I suggest that transdermal delivery will be the most effective way to test your response to BHT. Dissolve BHT crystals or powder in refined coconut oil (NOT raw coconut oil) at roughly 10% by weight. You can go as high as 15% by weight if you live in a warm climate. If you do use more and see BHT crystals growing in your BHT-oil solution, it is in no way dangerous. As you apply it, you will feel a bit of abrasion from the BHT crystals, but they will quickly dissolve as the oil warms up on your skin. The only other down side is that you may end up with BHT residue on your skin that cannot absorb as thoroughly as the oil. To test, I suggest that you start on only one side. If the pain reduces more on the BHT-treated side, you will have some evidence that it is not a random change or a placebo response. As an antioxidant, BHT "preserves" the vitamin A and E levels in neurons, which can seriously stabilize the neural membranes, through which the pain signals travel. Good luck, and please post your results here.
---