Apple Cider Vinegar  
Posted by Eddie (Canada) on 12/11/2017


I'm sorry to ask a question where I should be writing a review. But my cat has had ringworm for a week and a half, and it's just getting worse. It started as a small patch on his ear and now both his ears are almost totally 'naked' (bare), and below one ear (base of ear, toward the neck) he's now losing big clumps of fur. I've been treating 3x a day with AVC and an antifungal cream.
He's been to the vet and I'll be taking him again. I'm just devastated because a) he's suffering and b) we might have to cancel holiday plans meaning I can't see my family whom I haven't seen in over a year and don't get to meet my new niece until she's a year old.
Is it normal that it gets worse before it gets better? How long does it take? I'm impatiently waiting to hear back from the vet :'-(
Replied by Theresa
Mpls., Mn
12/13/2017

---
Posted by Deb (Sa) on 06/24/2017

Hi, I was wondering if my kitten who has ringworm, can be kept in a cage in the lounge room with the rest of the family at night instead of being isolated in a seperate room on her own? She's only 10 weeks old, a rescue kitten and I'm worried that she feels rejected and may not do as well whilst she is isolated....I've cleaned the whole house, washed all the bedding etc and had her in a seperate room where I'm cleaning every day and treating her with ACV.
Replied by Mama To Many
Tennessee
06/24/2017

---
Posted by Esublime (New York, Ny) on 01/07/2016


My cat Leo contracted ringworm recently. There are a lot of strays in my neighbourhood and the unusually warm winter we are having contributed to damp dark areas in my yard where fungus thrives. Leo must have contracted the day he ran out of the house unexpectedly when I opened the door to let the dogs out. The vet immediately told me it was ringworm and gave me chlorihexidine wipes (an antiseptic) and told me to use Lamisil. I did that for one week and the one spot above his eye spread to his lips, head and neck. I was freaking out because I've had ringworm before and it is itchy, gross, uncomfortable and EXTREMELY contagious. I have 3 other cats and 2 dogs so you can imagine my panic. I turned to Apple Cider Vinegar and, although Leo hates the smell, I have to admit that the raised, angry, red welts of ringworm all over his neck, head and face are quickly subsiding. I have kept him confined to a small room and I keep an e-collar on him to prevent him from scratching or spreading the fungus.
Twice a day, I make a 50-50 mix of ACV and water in a small bowl, wet a couple of cotton balls in it and dab it all over the afflicted spots. I then let the area air dry and immediately apply Lamisil to the spots. So far, it seems to really be working but no matter what you use, it takes about 10-20 days of aggressive treatment to completely rid the animal of ringworm. ACV is great because, despite the harsh smell, you can use it not only treat the ringworm but also to disinfect the room where the cat is being kept. It is extremely important to keep your cat's living quarters disinfected and, just for good measure, I dampen a paper towel and wipe his body down with the ACV mix to make sure that no ringworm spores have been passed to other parts of his body. Also, I have been using an antifungal shampoo for cats/dogs and I wash Leo with it once or twice a week...depending on how slimy he gets with the Lamisil.
I've still got about another 5-10 days to go. It's been a struggle but I honestly cannot recommend a better natural and safe treatment for ringworm (as well as many other ailments) than ACV. It's the best thing for so many applications...especially ringworm!
Replied by Amy
Sydney Nsw
06/18/2016

Replied by Marisa
Malta
09/01/2016

Replied by Betty
Texas
10/29/2016

Replied by Netta
Wesley Chapel Fl
11/09/2016

Replied by Jessica
Rapid City, Sd
01/21/2017

Replied by Theresa
Mpls., Mn
01/24/2017

Replied by Dawn
Kennewick, Wa
01/30/2017

Replied by Theresa
Mpls., Mn
01/31/2017

Replied by Felicia
Tx
06/03/2017

Replied by Kristin
North Carolina
08/13/2017

---
Posted by Kathi (Arvada, Co) on 09/02/2012

Somehow I got ringworm and my Dr wants to blame my cats. They don't go outside and I don't know really where this came from. I checked my cats and I don't see any on either one of them. They are both long hairs. I wanted to know how I deal with using the Apple Cider Vinegar on them, since I don't see them having any ringworm. I have read where maybe they could be carriers of it. Since I don't see any specific spots to apply it to, would I just put it in their food? Would I give them a bath with Apple Cider Vinegar in the water? If so, how much would I use? I don't have a clue but we have to get rid of this asap! Thank you!
---
Posted by Tink's Family (Southern, Mo) on 10/28/2011

I have a 6 month of kitten named Tinkerbell who we adore! Tinkerbell has been very healthy up until recently when she took a trip to our vet to get spayed! She did amazing after the surgery and was almost healed when I found a spot of what my vet diagnosed (over the phone) from what I described as ringworm! I was furious because I have two children who had been exposed to it and it had to have come from the vet visit! I asked what to treat and was told any athletes foot medicine! I immediately googled to find out if it was safe and read that many people had no luck with this or vet medications!
I have been doing the ACV remedy for 5 days and thinks it's improving, but I'm not sure! I have been applying undiluted ACV three times a day with a cotton ball! We quarantined her to our garage because it is very contagious and we have a 3 year old and 5 month old! It peeled some hair and is really red and irritated! First it turned a brownish/red color! I wanted to know if anyone knows if it is better to dilute the ACV or use it full strength? She hasn't acted like it hurt and is still eating well! Please Help! We love her and want her back inside with us as soon as possible! Thanks!!!
Replied by Tink's Family
Southern, Missouri
11/20/2011

Replied by Ana
Reynoldsburg, Ohio
01/12/2012

Replied by Goblueevelyn
Port Austin, Mi
01/14/2012

Replied by Timh
Louisville, Usa
01/16/2012

Replied by Jorgita
Avon Lake, Oh
12/03/2014

Replied by Vanessa
Texas
08/25/2016

Replied by Kris
Brookings
08/04/2017

Replied by Suseeq
Sydney Australia
08/05/2017

---
Posted by Gdsmkg (Las Vegas, Nv, USA) on 12/24/2009


After adopting a very sick cat from SPCA, he had ear mites, mange, ring worm. I first tried the borax mixture that I found on here, saw a little improvement but not much. Tried olive oil in the ears, was very soothing but didn't seem to do much.
Then I tried one capful of natural apple cider vinegar to a cup of water. I took a cotton ball, dipped it in the mixture, rang it out good. Then cleaned his ears with a slightly moist cotton ball. Within a couple of days I saw a big difference in his ear grime.
So then I thought I would try it for the mange and ring worm, I took the mixture, and soaked his ear good. I also wet the areas where there was the most flakiness and crusty flakes. Again within a week, big improvement! I highly recommend anyone to try this, but for him I couldn't use full strength. Just the smell made him puke on the spot.
One capful is all you need to one cup tepid water, it worked so well. I imagine you could also use it in a spray bottle and spray around the house, wherever he hangs out. They also liked me, so I used full strength on myself for ring worm and mange mites.
Replied by Raberdash
Ely, Nevada
01/05/2010

Replied by Michael
Riverside, Ct, Usa
01/05/2010

Replied by Raberdash
Ely, Nevada
01/06/2010

Replied by John
Colorado Springs, Colorado
04/13/2010

Replied by Susan
Dallas, Tx
08/28/2010

Replied by Laurie5677
Sumter, Sc
08/29/2010

Replied by Robert
Ukiah , Ca
10/04/2010

Replied by Linda
Yucca Valley, Ca, Usa
01/30/2011

Replied by Donna
Carlisle, Arkansas
05/01/2011

Replied by Kara
Anderson, In
08/24/2011

Replied by Lidia
Dallas, Texas
02/21/2012

Replied by Homescoolmum
Amamoor, Queensland Australia
02/29/2012

Replied by Alva
Nashua, Nh
06/24/2012

Replied by Jo In Boulder
Boulder, Co
08/30/2012

Replied by Mylisa
Ca
12/05/2015

Replied by Zoe
Us
08/17/2016

Replied by Kris
Brookings
08/04/2017

---
Posted by Jemsie6 (Ballina Mayo Ireland, Ireland) on 10/25/2009

i have had 7 kittens since june 2009 all being treated with a liquid remedy. 4 have cleared and am now left with three. one of these has ringworm in the ear - the other two have it around the eye area. how do i apply the apple cider vinegar, which sounds amazing, around the eye are without getting it in the eyes? i have four kittens 3 weeks old coming in tomorrow with ringworm and really dont want to have them spend their first months being caged when its not necessary
think this is an amazing site
thank you for any helpful advice
regards
gemma
Replied by Justmejlc
Dartmouth, Ma
11/28/2009

Replied by Zillah
Toowoomba, Qld
02/11/2010

Replied by Natasha
West Beach, Australia
07/15/2011

---
Posted by Lililebron (Pocono, Pa) on 08/22/2009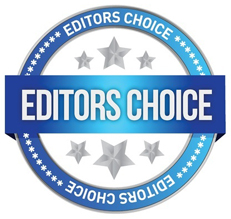 i've used avc for my dog for other reasons in the past so i can testify to the usefulness of it. i was pleased to find out that the solution also worked on my puppy's ringworm within a matter of two days! just rubbed some on a paper towel and rubbed it on the ringworm spots on her belly once a day and its nearly cured in no time
---
Posted by Angie (Titusville, FL) on 04/30/2009


I have an 11 month old English Bulldog named Diesel. He came down with a terrible case of ringworm after being on steroids and antibiotics for an inverted tail. I read on-line that most of the medicine given internally for ringworm can be damaging to their liver. I came across this site and decided to try the ACV. Let me tell you, it works awesome. It's been 2 weeks and his ringworms are completely gone and the hair is already coming back in.
I gave him a bath in Selsun Blue dandruff shampoo and then put ACV (diluted with water 50/50) in a spray bottle and sprayed him all over with it and rubbed it in with my hands and let him dry naturally. I sprayed him with the ACV everyday for the first week, and then gave him another bath in the dandruff shampoo and sprayed him every other day for the second week. He looks amazing! I just started using it in his ears for the chronic ear infections he gets, so I'll let you know if it works!!
Replied by Annamika
Vancouver, British Columbia
04/12/2012

---
Posted by Billy Krivolavek (Fresno, Ca) on 12/05/2008

I have a pitbull that a bad case of ringwormes i tryed the fungle shampoo.and the orle med.and it was helping somewhat intell her and my male locked up and she became pregnet.at that point i had no choce but to stop the oral med because of the puppys.i tryed to abort but vet wanted 500.00 dollors so i let her have them & they came out fine.and i read about acv & was treating the mother & it was working. I almost had it cured by the time the puppys came. (allmost) now i have 9 puppys 1 week old that have fungus all over there backs & spreding fast & mom is not looking good ether not as bad as she was but not good.but the acv will take care of her its the puppys that im triping on. one week old & im not sure if acv is to strong to use on them but its spreding fast and i must do something now ! im useing acv on mom and bathing her befour returning her to the puppys!can i use acv on one week old puppys? help im a dog lover & cant stand to is puppys in this shape! please emale me
Replied by Lidia
Dallas, Texas
02/20/2012

---
Replied by Olivia
Charlotte
06/25/2016

---
Posted by Romana Welch (Chaparral, New Mexico) on 07/01/2008


Apple cider vineger has cured my puppy's bad case of ringworm. Now I will be battling a bad case in a new puppy we just rescued off the streets. Thanks for being here for folks like us. The good ol ways have always been the cheapest and the best cure.
R.L.W
Replied by Vera
Porto Alegre, RS-Brazil
11/23/2008

Replied by Pedro
Campinas, Brazil
11/24/2008

---
Replied by Heather
North Of Boston, Ma
11/04/2011

Replied by Timh
Louisville, Usa
11/05/2011

---
Replied by Tinks Family
Southern, Missouri
11/19/2011

Posted by KE (NY, NY) on 03/11/2008


After reading posts on this topic I tried using ACV on my cat. She's persian and it spread from 1 ear to the other then her neck in 2 places. Anyway... After trying Conofite for about a week and a half.. it just was spreading and she was looking worse. I thought, while I wait for the vet's "special order" liquid meds, I thought why not try the ACV. I put it on 2 cotton balls and put it on her ears and then her neck. WHY DID I DO THAT?? she HOWLED something fierce, snorted, etc.. I was almost afraid she would attack. (she didn't, she's a good kitty) I'm sure it was the smell along with the burning I guess. the next day, she wouldn't come near me! she cowered in the corner and ran away. She did let me put the old cream on her though. She had two dark "drips" from either side of her mouth. I think as a result of her trying to lick the ACV off of her. I DO NOT Recommend the ACV, but everyone's cat is different. I'll try the vrigin coconut oil, let's hope she likes that smell. Otherwise... PLEASE HELP... is there anything not painfull or smelly that I can do for my cat. The vet says the meds may take up to 2 months or more to clear up the ringworm! HELP!!!!
Replied by Terri
California
02/21/2017

---
Posted by Katie (Bismarck, ND) on 08/03/2007


I've been using apple cider, scrubbed on with a toothbrush with my kitten for about a week now with no success. It appears to cause him some pain because he cries and after I'm finished and he even walks around the house howling for a bit. :( I wouldn't reccomend it.
Also: I thought it would be a good idea to cut the hair of where the fungus was visable (white flakes and scaley skin) so I could treat it better but it only seemed to spread to I'd advise against that as well!!
Replied by Darlene
Chico, California
09/11/2007

Replied by Gwennan
Homer, NY
07/06/2008

Replied by Shawn
Grapevine, Texas
05/22/2009

Replied by Raberdash
Ely, Nevada Usa
12/21/2009

---
Posted by Dianne (Haines, Alaska) on 08/08/2006


I remember once as a child I had ringworm and my mom used cider vinegar on it. It burned but it sure beat that ringworm out. We had used it on our cats and other farm animals also. When I was older I worked in animal care and a vet had me take photos of a huge ringworm on a goat and she had trouble curing it. I told her to try the cider vinegar and the goat was cured in no time, she now keeps it on hand. Vinegar is the only thing I will mop floors with now and it also takes the burn out of sunburn!
---
Posted by Judy (Tallahassee, FL)


I recently found a kitten with spots of ringworm on its body. It frantically chewed its paws so I poured a pint of natural ACV in a small dishpan and soaked the kitten twice a day for several days, sponging the liquid all over its body. Within 24 hours, the feet chewing stopped and in a week's time, new fur was beginning to grow on the bare areas. Sure beats typical 3-4 weeks treatment vets want to use.