Ground Flax Seed
Posted by Heather Smith (United States) on 05/17/2020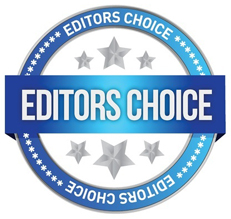 I gave my 9 year old Golden Australian Shepherd ground flax seed in her dinner. This was after 2-3 nighttime accidents. The accidents have not returned since.
---
Incontinence Remedies for Dogs
Posted by Chris (South Bend , In) on 09/11/2013

I have 2 huskies that are leaking puddles of urine when they lay down... I need to know what is the best thing to use for this situation.. I feel bad for my girls one is 5 and the is 7... Thanks, Chris
Replied by Theresa
(Mpls., Mn)
09/12/2013

---
Incontinence Theories
Posted by Anonymous (Manitowoc, Wisconsin, Usa) on 04/06/2010

Might it be that the vaccine or meds used to sedate the animal for spaying contain something that damages the kidneys? The kidneys then create an imbalance of electrolytes, which weakens the muscles or ovaries and causes leaks? Maybe the apple cidar vinegar corrects the imbalance, but only as long as its use is continued? Or is it possible that congestion in the liver (possibly from inferior pet food) negatively affects the kidneys? Is it possible that your animal was affected by food that was contaminated, such as during the food recall some time ago? Try feeding your pet a raw food diet. There are many suggestions online.
Replied by Dennis
(Maple Ridge, B.C, Canada)
09/27/2010

---
Leaking After Rabies Shot
Posted by Madeline (Milmay, NJ) on 03/30/2009


Hi, i am just wondering if anyone had a problem with dog leaking urine after a rabies shot? Never had the problem before , she is an old dog but it is funny she has the problem right after shot. Had a problem with her going both ways in the house and never did she do it all her life, i can't figure it out . I was wondering if it could of given her a bladder infection. would love any help i can get..
Replied by Kari
(Denver, Colorado)
04/01/2009

Replied by Renate
(Champlin, MN)
04/24/2009

Replied by Linda
(Atlanta, Ga.)
02/03/2010

Replied by Terry
(Mastic Beach, Ny)
10/27/2011

Replied by David
(London, England, Uk)
05/29/2012

Replied by Tommy
(Belfast, Uk)
08/08/2012

Replied by Val
(Omaha, Ne)
08/27/2012

Replied by Jen
(Tampa)
09/07/2015

Replied by Ray
(Henderson, Nv)
11/03/2015

---
Plantago Homicord
Posted by Carol (Toronto, Canada) on 08/18/2007


My dog has been on the hormone pill Stilbesterol for years to control her urinary leakage that apparently is common after spaying a female. After working with a naturopathic vet, she put her on Plantago Homicord, a homeopathic remedy which naturally stops the leakage without side effects. Just a few drops daily, then reducing the amount to a maintenance dose. For example my dog now only needs a few drops 1x a week.
Replied by Lynne
(Gainesville, Georgia)
03/09/2008

Replied by Lisa
(Carmel, NY)
03/11/2008

Replied by Norah
(Ottawa, Ontario)
10/16/2008

Replied by Carol
(Toronto, ON)
12/07/2008

Replied by Melinda In Mississippi
(Tupelo, Ms)
04/14/2012

---
Standard Process Symplex-F
Posted by Victoria (Mesa, Az) on 10/09/2020


My 8 pound female yorkie (puppy mill rescue) started suffering from urinary incontinence. Since the Covid spread I haven't been able to take her to a vet. But I searched online, specifically Dr Karen Becker' s website. She recommended Standard Process Symplex-F, a natural estrogen booster. I mix one small tablet with her food, once a day.
Within a week it started to work! I had purchased diapers for her to use and haven't had to use one of them. You can get it thru your vet, but since I couldn't see a vet I found online a company called Holistic Health International and they shipped and it isn't expensive. They also have a blend for male dogs too. Hope this helps.
---