Black Tea
Posted by Donnad (Carver, Massachusetts, Usa) on 06/14/2011

I too am mystified by the hot spots my maltese occassionally has and currently am trying the warm black tea bag... So far he is not scratching... I know he has allergies but cannot always afford the visit and the medication --of course vets won't just give it to you... $$$$ but if this doesn't work I will go for a ACV good home remedy for just about everything... Stay tuned... :)
---
Black Tea
Posted by Carol (Hanmer, Ontario, Canada) on 11/20/2008

★★★★★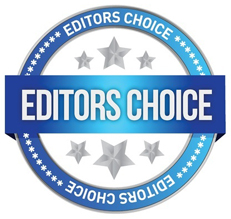 My German Shepherd suffered from hot spots. I was constantly shaving the areas, washing with disinfectant and applying solutions.
Then I heard about using black tea in a way that made the shaving, washing and applying anything else completely unecessary. It had the added benefit of reducing the number of hot spots until he was completely free of them.
It is very important to follow this exactly. Boil about two cups of water and add 10 black tea bags. As it steeps gently squeeze the bags with a spoon. Allow it to cool to until it's just SLIGHTLY warm to the touch and then pour it generously over the affected area so that it soaks through the hairs.
I have no idea why but this brew of tea becomes ineffective if it's too warm or after it cools completely, so if you have any left over just throw it out. Each application has to be made fresh.
It provides immediate relief for your dog, heals rapidly, no discomfort, no exposed bald spot to grow in, and it's cheap and easy to do.
The sooner you begin to treat the hot spot the faster it will heal, so even if you just suspect a hot spot treat it right away. It's cheap and does no harm even if you end up treating a simple itch.
At first you may have to repeat this twice a day for a few days but with any subsequent hot spots it works faster. My dog's hot spots began to dwindle until he was free of getting them completely.
Replied by Daniela
(Chino Hills, Ca United States)
09/03/2009

Replied by Daniela
(Chino Hills, Ca United States)
09/04/2009

Replied by Jlbg
(St Louis, Mo)
04/09/2011
★★★★★
Replied by Margaret
(Knoxvillt, Tn)
06/14/2011
★★★★★
Replied by Molly
(Pittsburgh)
09/13/2013

Replied by Theresa
(Mpls., Mn)
09/13/2013

Replied by Kim
(Orange, MA)
07/17/2014

Replied by Steve
(Plymouth, Mn)
07/29/2015
★★★★★
Replied by Arlene
(San Diego, Ca)
08/06/2016

Replied by Suseeq
(Sydney)
08/06/2016

---
Botanical Creams
Posted by Jory (Berwick, Nova Scotia, Canada) on 01/19/2009

★★★★★
Bailey's Skin Rescue is a special combination of tea tree, lavender essential oils and acidophilus in an all natural botanical cream base which also includes extracts of chamomile, avocado, echinacea, green tea, cucumber and sea kelp and various plant oils.
Tea tree and lavender essential oils have anti-bacterial, anti-microbial, and anti-viral properties and have inhalant properties which are also said to help boost the immune system. The acidophilus provides friendly normal bacteria at the skin's surface to assist as well, and the special cream base keeps the skin supple and helps with cutaneous delivery of the essential oils.
The great thing about this formula, is that it stops itching almost on contact and the healing process starts right away. Anyone who has ever had a dog that has developed an itchy skin condition like hot spots, etc. knows that the itching causes the dog to lick or scratch and keep irritating the site -- this stops the itching, so the dog is not licking or scratching and the healing can begin. This also relieves a lot of stress on the dog.
---
Burrows Solution
Posted by Theresia (Roswell Georgia) on 07/04/2006

★★★★★
Our yellow lab gets hot spots every year. Normally she has been taken to the vet for corticosteroid shots and benadryl orally. It always comes back. This year I bought hair trimmers, trimmed the areas and made a mixture of burrow's solution - DOMMEBORO, available at drug stores (mix 1 package with 10 ounces of water) and about 10 drops of tea tree oil. I placed this mixture in a spray bottle and sprayed the areas twice a day (morning and evening). In about 4-5 days the black 'scabs' began to fall off revealing healthy skin underneath. I continued to spray the area until all traces of the hot spots were gone.
Replied by Lauren
(Sagle, ID)
06/09/2009
★★★★★
---
Calendula
Posted by Moneca (Anmore, Bc) on 10/07/2015

★★★★★
Hi,
When my dog suddenly developed a bloody spot on his behind that he was licking and chewing at, I decided (after calling the vets office to confirm it could be a hot spot) to try some calendula cream I had bought, rubbing it on the spot 3 times daily. Within hours, the spot was amazingly much better. I coudn't believe it so I continued alternating between the cream and Calendula oil I also had on hand, which is made from the squeezed flower mixed with oil, as pure as I could find.
It's been almost a week now and the scabs are gone and there's no real sign of anything left but I will continue on for a few more days to make sure it doesn't come back. Amazing stuff! Highly recommend!
The vet had said he would need prescription cream and possibly even antibiotics so this is a much better way to go! Saved myself quite a bit of money too!
---
Cayenne Pepper
Posted by Vince (PA) on 01/31/2007

★★★★★
Have you tried cayenne and salt on the hot spots? Never had one with the problem, but from what I understand it is an infection, or gets to be one, with bacteria and puss. The cayenne should heal it and take away any pain, so he doesn't play with it, and the heat would probably stop him from licking it, except for a chihuahua.)) I put it on cold sores as soon as they show, and it seems to stop them from continuing. It should if they contain a virus.
---
Colloidal Oatmeal
Posted by Beefree (Mendocino, Ca, Usa) on 10/15/2011 2 posts

★★★★★
Hi... I would like to vote for Colloidal Oatmeal Treatment to be added as a category in the Hot Spots for Pets. My Lhasa Opsa had really bad hot spots from the shelter, from where he came. He was itching non stop. I tried Dr. Meds, benedryl, black tea, Apple Cider Vinegar... the only thing that worked was giving this puppy a Colloidal Oatmeal bath.
I found a plastic bin and put it on my deck... I filled it with warm water... Added a packet of Colloidal Oatmeal... Stirred it around and then carefully placed my puppy in this treatment. I used a sponge to wash him down with it... And a cup to pour it over him.... I let him stay in solution for about 10 minutes... then we go for a 1 hour walk so he can dry off.
The trick is to have all my walking gear ready... So when he is done I can just put his leash on... And go for a walk so he doesn't have to just sit there and be all wet and miserable.
---
Colloidal Silver
Posted by John (USA) on 11/05/2023

★★★★☆
Colloidal Silver 20ppm for Canine Hot Spots
For our pup's hot spots I put some Colloidal Silver (20ppm) in a spray bottle, and sprayed it on the sore. My poor husky did not like it at first, but she settled down right afterwards. I noticed it scabbed over the very next day!
The first time she had a hot spot, we took her promptly to the vet. They treated her and had her on some meds for a while. Hundreds of dollars later, it seemed to go away...until the next season change, and then all over again. This last time is when I used the one time spray of CS. I can not say the CS cured her, but I would not hesitate to do it again. I guess we will see when the weather warms back up again.
I was thinking that the hot spots could have potentially been caused by bug bites/poison. The pups love to lay under our back deck for the shade, so I got under there and cleaned/brushed the rafters. Raked it all out, and put down some outdoor rug pieces to cover ground. They still seem to want to lay in the few uncovered parts though ;)
I also wondered if it could be from ingesting sugars. You see, I used to let her "clean up" my yogurt cups before discarding. I now see that could be a source of sugar, so only canine-specific treats from here on. We are paying more attention to listed ingredients now. She gets about 2 tsp of coconut oil, and glucosamine chews daily.
I have noticed she is starting to get a little rotund around the mid section. I am wondering if a regiment of DE/(some others) could be beneficial for jump starting her metabolism to start burning some of the excess?
Replied by Katzie
(Cancun, Mexico)
11/19/2023

---
Colloidal Silver
Posted by Daffodil (British Columbia, Canada) on 07/18/2016

★★★★★
Sprayed colloidal silver on my dog's hot spot throughout the day for 5 days and it was healed. It was about 3" in diameter as it grows quickly when they lick it. He had to wear a hood to prevent licking and enlarging the spot. The vet wanted to do surgery and cut the whole area out.
Replied by Suseeq
(Sydney, Australia)
07/18/2016

---
Colloidal Silver
Posted by Colleen (Hawaii, US) on 09/06/2014

★★★★★
Hi! I've been treating my dogs with colloidal silver- works very well. I use it for any problem - we use it on ourselves too- burns, wounds, itching, it prevents infections .
Replied by Judy
(Cape Coral, Fl)
10/31/2016

---
Colloidal Silver
Posted by Jean (Williamsville, Ny, Usa) on 04/19/2012

★★★★★
My yorkie developed a 1/2" hot spot on top of his head. I used rubbing alcohol with aloe vera. As it was slowly healing, other spots were bubbling and opening. Out of nowhere a 2" sore opened on his jowel and he intensely itched it with his nails. I clipped the hair around it for easier healing. For 3 days I treated it and it was looking worse each day. I had previously ordered colloidal silver through the Jim Bakker Show on TV. The main company carries it, too, through the internet only. It arrived. I used the rubbing alcohol to cleanse and Silver Sol gel on top. There was NO SCRATCHING, at all, ever. It took the inflamation and the itch away as it killed the germs and promoted healing. It was healed completely in 4 days. The other smaller areas healed quickly, also. No more hot spots broke out. Hot Spots can have an underlaying staph infection that travels around under the skin. (I believe I read that apple cider vinegar kills staph germs, also). Colloidal silver kills staph germs, viral, and fungal... It says it is FDA approved and can be used for pink eye infections and other stuff. It works well with vet's antibiotics. I'm not selling it, but I am sold on it.
---
Conifer Green Needle Complex
Posted by Kerryann (Bogangar, Nsw) on 11/11/2010

My Lhasa Apso recently had a hot spot above her tail. I tried the Apple Cider Vinegar diluted, but it burned and made her sore. I started treating it with Conifer Green Needle Complex. One capsule squeezed into a bowl and mixed with about a desert spoon of mixed omega oils (Udo's). It is almost healed in two days of twice daily applications, after thoroughly cleansing the area with warm water and hibiclens. It was very badly infected and I know that the Conifer Complex kills all sorts of bacteria, including Staph strains. I knew it was right for her because she loves to lick it off my fingers, which is good because I needed her to take some of it internally as well.
---
Cooling Foods, Cornstarch
Posted by Marlene (Buffalo, New York, USA) on 08/31/2013

★★★★★
I have a lab/chow mix. With age he was constantly getting hot spots he would not leave alone. I tried everything the vet offered with no avail. I met this very knowledgeable women that runs an animal holistic shop. She recommended that he is a hot dog (no pun intended) that he needs cooling foods. He is now on a diet of ocean fish kibbles and moist canned ocean fish, cooked sweet potatoes, applesauce and rice. Sometimes when I give him some people food, which I shouldn't, he does get flare ups. The absolute quickest way to get rid of the them is dab some dry cornstarch directly on the hot spots. They dry right up and he leaves them alone!
---
Cornstarch
Posted by Robyn (TRi Cities, TN) on 07/03/2009

Here is a link where I found a reader who has healed her dogs of hot spots by using cornstarch or babypowder with cornstarch by putting it on the spot 4 or five times a day. I also have found fish oil, one pill for small dogs, and two pills for big dogs, and benadryl which is 1 mg to 2 mg per pound of body weight works well too. The cornstarch is great, although I have not tried it....it is a natural cure.
http://www.thriftyfun.com/tf54318240.tip.html
Robyn
---
Diagnosing Hot Spots
Posted by Christi (Morris Chapel, Tennessee, Us) on 09/21/2009

My lab has a sore next to his eye, I guess what would be his cheek. I am trying to decide if this could be a hot spot. I dont have the money now to take him to the vet, but dont want this to go untreated for long. His sore showed up all of a sudden and he has scratched it til it looks awful. In the center, about dime size or so, it is really dark almost like tree bark but smooth. All around that is like a normal sore, oozing and bloody. Can someone please help me decide if this is a hot spot. If not, any suggestions on what it is? Thanks!
EC: They aren't pretty to look at, but have you checked out photos of hot spots on google images? Here's the link: http://images.google.com. If you search "hot spots for dogs", you'll see some good photos.
---