Fleas and Ticks
Posted by Larry (Okla City, Okla ) on 10/12/2008


I have been feeding my dogs garlic for years. I just put it on top of the food in the diced form or cook it with meat. I always cook meat for them even though raw is supposedly better. I have also always used tumeric too to prevent inflammation, adding herbs last to the cooking process. I am still really fighting parasites. I think I have more of a problem than my dog. I bathe my dog pretty frequently but plan to bathe him more. I will also try cloves and cayenne. My chiropractor told me to drink cider vinegar water daily. I also was curious about the chewing tobacco deal. Thanks for this site. It is very informative.
---
Fleas and Ticks
Posted by Kate (London, ON) on 07/28/2008


I read the topic about garlic and dogs. Needless to say, I had to try it just because I don't believe in all the chemicals that the vets recommend and personally I think they cause alot more harm then good. Leaning towards the natural approach, both my dogs had fleas. I mixed olive oil and garlic powder. I have my lab (the one with the worse case of fleas) a small clove of garlic. The 8 month old pup I didn't give him any. So far my lab has not SCRATCHED ONCE, in the last hour. He was constantly scratching every 3-5 mins. This would go on all day. Finally I bathed them with the oil/garlic powder and then washed them with dish soap. All is well and they are both very happy dogs.
Replied by Karen
(Hatfield, Pennyslvania)
08/10/2008

---
Fleas and Ticks
Posted by Miles (Oceanside, California) on 06/16/2008


I use to have a German Shepard, and every year around summer time he would become infested with fleas. Flea/tick shampoo was pretty much useless, as I would have to bathe him with it 4-5 times before all the fleas were gone. However, the eggs would still live on, so a week later he would be infested all over again. I had enough so I took him to the Vet, who strangely gave me garlic pills to give him. He told me most Vets don't recommend it, but he has been giving his dogs garlic for years and they've lived healthy lives. My dog hated it, and it was very difficult to get him to swallow it(even if I put it in the back of his throat, or wrap it in a treat). So I started chopping cloves daily and mixing it with plain white rice(the chopped garlic sticks to the rice so he has to eat it). About a week later, I started to notice something...no more fleas! The only side effect I saw(or smelled) was a bitter smelling flatulence. Every year, around mid-May, I would chop cloves and mix it with rice daily. My neighbor said I was "killing" my dog slowly, but his dog always was sick or had some kind of problem, and he would feed her as much RX pills as your average American family takes(needless to say that's a lot). Of course, his dog died, and it was very sad because he thought synthetic man-made pills wasn't the reason. His exact words were something like "she was an unlucky dog". She never even got to see 10, she died at 9 years old from complications, and they had to put her down. However, my dog lived to see 17, and every time I would take him to the vet they would tell me how healthy my dog was, how healthy his coat looked, and they could never find worms. I only gave my dog garlic daily between May-August, so maybe excessively giving them garlic might lead to anemia. However, I don't believe that since some of my friends give their dogs garlic daily year-round and they're healthy. I now have a year old Boxer, who like many Boxers, has minor digestive problems. When he was a pup he would vomit alot and get diarrhea. He also started getting fleas(not nearly as bad as my Shepard) around 6 months, so I started the garlic treatment with him too. To my surprise not only did it get rid of the fleas, but it cured his digestive problems! I thought the garlic might give him diarrhea, but I wanted his fleas gone so I took a chance. I couldn't believe it, he no longer vomited or had diarrhea after feeding him cloves daily with a cup of white rice. I can honestly say garlic is NOT fatal or even harmful to dogs. Whoever published that statement that it is, was probably just trying to market a new pill for dogs, or doesn't want you to know that $2 a month will cure/treat symptoms that most vets charge $200+ for. Last time I checked, I never heard of anyone getting negative side-effects from natural medicine, but how many negative side-effects are there in your prescription and OTC medicines? Exactly! So to all you "experts" who wanna tell me that some world-renown vet said it's harmful, save your breath. I really don't care. I've seen the results, and it continues to work for me and my dog, and that's all that really matters.
Replied by Bethanie
(Charlotte, NC)
11/10/2008

Replied by Janis
(Renton, US)
11/11/2008

Replied by Cynthia
(Alabama)
09/08/2016

Replied by Marcia
(Birmingham)
04/14/2017

---
Fleas and Ticks
Posted by Kathy (Cypress, TX) on 06/13/2008


To keep fleas off my 70 lb. dog, I juice fresh raw garlic and add 1/8 teaspoon of it to a raw egg yolk. He eats it joyfully. NO MORE FLEAS. Fleas hate the smell of garlic. I may carefully increase the amount of garlic juice some in the future because he is 70 lbs. He eats his food joyfully. He also loves greens such as Alfalfa powder, Wheatgrass powder, Barley powder, etc. Dogs need greens too!
---
Fleas and Ticks
Posted by Rod (Fort Lauderdale, Florida) on 05/20/2008


My two dogs, a five year old and an eleven year old always have had Garlic for repelling fleas and thicks, digestion and overall good health. The big pharmaceutical companies don't want people to know this, but do your research on the net. Garlic is great and cheap, but also uncommon sense tell us to be cautious with anything, allergies to just about anything can occur.
---
Fleas and Ticks
Posted by bruce (Hunstville, Al, USA) on 07/02/2007


I feed my dog Garlic for tick defence. I have been feeding my dog ( 3 yrs old) Garlic shavings for about a year to defend against ticks. He is a neutered collie type. I have not encountered any adverse effects and he is sharp and lively. The ticks he picks up seem to fall off more easily after this diet - I presume they don't like the taste it leaves in the blood. Not sure why it works but I think it makes him more healthy as well.
---
Fleas and Ticks
Posted by Tom (Providence, RI) on 04/14/2007


I have given each of my two dogs (retriever family, 2 and 5 yo) a clove of freshly pressed garlic every day in their dinner. They are never sick. They do Not have fleas and I DO NOT USE commercial flea/tick products which are carcinogenic and neurotoxins, and the dogs are doing great. I have not had their red blood count tested and perhaps I should. Another ? for the holistic vet I guess.
---
Fleas and Ticks
Posted by Gavin (Killarney Vale, N.S.W. Australia) on 03/10/2007


I have fed my Dingo cross bred 1 clove of garlic thinly sliced in his nightly bowl of dry food for 3 weeks so far to cure flea infestation. I have tried both top brand remedies available in Australia, (Frontline & Advantage) to no avail.The dog laps it up and the fleas have gone. No side effect so far. He does not smell like an Italian restaurant, however his coat is also very shiny. Is this too much as I have heard that Garlic is both good & bad. Most reports of bad seem to come from Vets who would lose money by not selling/promoting their sponsored product.
---
General Feedback
Posted by Lisa1 (Chula Vista, Ca) on 01/13/2013

This site has been a Godsend for me and my dogs. Thank you from us all.
---
General Feedback
Posted by Diamond (Salisbury, Usa) on 06/18/2011


Warning

I didn't even have to read this whole message of a seasoned garlic salt. That in itself is only a substitute, it has all artificial seasonings as well as salt that can an will do serious harm to an animal, unless it's very small amounts of sea-salt. It's always best to do your(our)foot work before giving any animal what we eat, thats why we are always in the drs. office feeling like we have fallen apart. I did many web searches before I found this site; I do my very best to keep my animals safe & well. Good luck
Replied by Charliedog
(San Diego, Ca)
07/25/2011

---
General Feedback
Posted by Estelle S. (USA) on 09/06/2008

To whom it may concern at this site!! i have been researching garlic as a natural treatment for worms in my dogs . when i came upon a website www.garlicvalleyfarms.com it gives a section on testimonials. as you read them , they all appear to have come from your site. it seems to me this website www.earthclinic.com should be aware of the www.garlicvalleyfarms.com website because it's selling a product .. some of the people doing this research might come across your site and then theirs as i have and then assume you are supporting or backing their product , because you have the same testimonials.. something to look into and check out... signed: estelle, a newcomer interested in true research...
EC: Thanks, Estelle. We were shocked when we visited the website and found the following page: http://www.garlicvalleyfarms.com/garlicfordogs.html

The entire page was plagiarized from Earth Clinic. Pathetic way to sell products, no? We have requested that they remove our copyrighted content immediately.
Replied by Jeff
(Millville, NJ USA)
10/14/2008

---
General Feedback
Posted by Jonathan Shiloka (USA) on 05/26/2005


Garlic is a broad spectrum antibiotic, destroying both gram-positive and gram negative bacteria. Unlike chemical antibiotics that kill off the millions of friendly bacteria that your body needs, Garlic only kills the bad guys and even promotes and increases your healthy bacteria. It is also a very potent, anti-viral which really makes it a specific for colds, influenza and upper respiratory infections. Garlic is also a powerful anti-fungal and literally destroys any antigen, pathogen and any harmful or disease causing micro-organism that can hurt you.
Garlic contains at least 200 different compounds, many of which are said to be useful for dogs. Garlic lowers blood pressure, accelerates the breakdown of waste matter from cells, and may even act as a mild flea repellent. Horseradish is a potent herb for the sinus and lungs. It opens up the sinus passages and increases the circulation there, where, most doctors agree, the common cold and influenza often starts. Cayenne and Ginger are like a blast to your body's circulation. This powerful tag team will unblock anything, anywhere! So just imagine, you have the two strongest herbs to kill EVERY germ known and the three most powerful herbs to blast them around your entire body. Apple Cider Vinegar helps maintain healthful blood sugar levels that are already in the normal range in the body. Apple Cider Vinegar also helps to kill Germs, Viruses, Molds & Bacteria.
Some Internal Benefits are improved digestion & assimilation, relieves arthritis & stiffnes, removes artery plaque and helps remove body toxins. A few external benefits are promoting a youthful body, helps maintain healthy skin, helps prevent dandruff, baldness and balances scalp pH, and soothes tight, and aching muscles & joints.
Dosage: 1-4 dropperfuls in a shot glass. First timers may want to mix this dosage half an d half with water. Whether you dilute it or take it straight, gargle with it for a minute and then swallow.
HOW TO MAKE YOUR OWN
1. Start this Procedure on the NEW Moon.
2. Take 1 part - FRESH chopped ORGANIC Garlic Cloves (Anti-Bacterial, Anti-Fungal, Anti-Viral and Anti-Parasitic), 1 part - FRESH grated Ginger Root (Circulation - Extremities), 1 part - FRESH grated Horseradish Root (Circulation - Head), and 1 part - FRESH chopped Cayenne Peppers (HOTTEST Habenero available - Super Blood Stimulant). NOTE: Part EQUALS Volume, NOT Weight in this Tincture Method. Use a Blender to chop up each of the Ingredients VERY FINE!
3. Find a Glass Jar large enough and fill it 3/4 FULL with these Ingredients.
4. Fill the Glass Jar to the Top with RAW Organic Apple Cider Vinegar (_______'s or Spectrum Naturals).
5. Let it sit until the FULL Moon (15-16 Days) or the NEXT NEW Moon (28-29 Days - OPTIMAL).
6. Shake it as MANY times during the Day as possible.
7. Top it off with MORE Vinegar, when NEEDED.
8. Strain this Mixture through an UNBLEACHED Coffee Filter.
9. Take at least 1 oz. 3 times per day (drink, add to food or Squirt directly in mouth), when your Dog has a Any Virus(careful not to touch mouth of dog or person while squirting medicine in mouth so-as not to cross-contaminate.
Replied by Heather
(Somervlle, AL, USA)
03/22/2009

Replied by Must Read For Itching/supposed Allergy Dogs
(Portland, Oregon)
03/05/2011

Replied by Kristen
(Guess, British Columbia, Canada)
07/12/2011

Replied by Diamond
(Salisbury, Usa)
07/12/2011

Replied by Big Lou
(Durban, South Africa)
01/16/2012

Replied by Huskypat
(Canaan, Ct Usa)
11/21/2012

---
Heartworm
Posted by Matoni (Buffalo, New York) on 12/08/2009


I recently started using minced fresh garlic on my 6 month old collie for fleas, heartworm. This was recommended by a friend whom is very knowledgeable on animal care. Just use very little (minced) from fresh garlic bulb, 5 times a week. You might want to use an eye drop of Black walnut from a health store to get rid of fleas with the garlic. Hope this helps.
Replied by Doglover
(Petaling Jaya, Selangor, Malaysia)
01/20/2012

Replied by Richard
(Ontario, Canada)
03/25/2012

Replied by Holistichelen
(St Petersburg, Florida)
04/17/2012

---
Infection
Posted by Lilly (Margate, FL) on 07/19/2009


Garlic (__________) cured a bad infection in my dog, 2 capsules at night the infection and swelling was gone by morning. I used the ____ garlic supplement and contunue to give it to her daily. She is a 65lb pit bull that I use to think was allergic to fleas but since she is now flea free, she continues to scratch herself w/her back legs till she tears open the skin, I have an e-collar on her to keep her from chewing holes in her skin but now she uses her back feet and did considerable damage, her neck was dripping blood w/a huge knot the size of an avacado it was so infected I almost took her to the emergency pet hospital but decided to clean it up w/peroxide and neem oil then give her 2 capsules of the ___ garlic extract instead and glad I did because the infection and swelling was gone by morning, I continue to give it to her and even give her fresh garlic when I have it but it has not had any ill effects on her and she does not smell or have foul breath, she scratches lightly every now and again but not to the effect that she was so I will try to take the e-collar off her and see how she does, I also use the neem oil as a flea repellant, it must be working, her bald spots are filling in again.
Replied by Tye
(El Dorado, Ca)
05/29/2010

Replied by Lyn
(San Diego, Ca)
10/25/2010

---
Is It Safe?
Posted by New Mexico Glo (Roswell) on 03/25/2017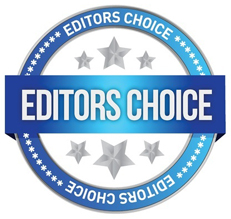 Just to clear up the many misconceptions out there about garlic, it is safe for dogs in moderation. I have fed it to all 5 of mine since they were pups, all eat a home cooked diet with about the equivalent of 1/2 clove each per day, and typically do not get fleas or worms, unless it's a very bad year for fleas. 4 of them weigh between 50 and 60 pounds, the other is around 35 pounds, just for reference. Even in bad years, such as last year, they don't get many, and the fleas don't stick around very long, as they can't stand the smell of the garlic.
Onions, on the other hand, can do serious harm to your dogs! The allium content in them is much higher than in garlic, although they are from the same plant family.
The key to feeding garlic is caution and being observant. Like with any food, some dogs, or humans, might have an allergy to ANY food, so start small, observe carefully for a few days, then if they do well, continue and enjoy not using toxic flea preparations on your fur babies. :-) Also do some research on herbal preparations that you can make at home, rather than using toxic chemicals that are sold at the store, labeled "safe." I assure you they are not all that safe. The are pesticides, plain and simple.
Here's to good health!
---