Coconut Oil
Posted by Responder (Asheville, Nc) on 12/16/2011

★★★★★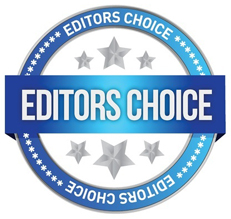 Please do not ever put coconut oil, water or food in the microwave!! It distroys all of the vitamins etc and body goes into attack with all food and liguids in microwaves. It kills plants with microwaved water for instance. I quit using microwaves 3 years ago after I learned it helps to/does kill living beings. Coconut oil easily warms up at room temp and immediately melts once on hands or tongue.
Coconut oil is also outstanding in ridding and preventing fleas and ticks on cats and dogs. I've witnessed it with both my own cat and puppy. For my cat I leave out a teaspoon on a plate and she'll lick as much as she needs. If she finished that up I'll put more out. If she doesn't eat all or refuses it then I know she doesn't need anymore at this time and I toss it out so it doesn't go rancid and collect dust. Sometimes she'll eat a lot for a week or two.. To sometimes won't eat any for a week. Dogs I just give a teaspoon once or twice a day during warm/hot months and randomly in winter and fall.
If their fur has fleas I coat their fur with coconut oil, use a fleas comb to rid fleas and then shampoo. Fleas and ticks cannot tolerate the smell of coconut oil and by their eating it goes through their pores. They can't move in the oil so is easy to rid them. This method not only saves one money, but from harsh pesticides that are no longer effective as they once were, helps save your pets health.
Make certain cats are not cold for the oil will make them much cooler while oil is on. One may need to wash them twice. Coconut soap is good to wash off of cats. Must try to get all oil off cats because it will collect dust and go rancid.
I've personally heard vets tell me not to use coconut oil that it doesn't work. Yet they never tried. They insist on meds like human doctors to make them money. I've had two vets tell me that coconut oil does work and they also give me many holistic remedies. One yet I took a homeless cat in to get checked out I told him about coconut oil and he asked me not to tell anyone so he doesn't lose money. That angers me quite a bit. He'd rather poison animals and something not effective rather than something healthy and works.
---
Coconut Oil
Posted by John (Orlando, Florida) on 03/19/2009

★★★★★
Flea removal remedy: Our indoor Yorkie got several fleas in her fur and they moved so fast that when we tried to catch and kill them they would scurry or hop away. Finally in desperation I rubbed some coconut oil in her fur and the oil literally reduced the fleas to slow motion where we could easily pick them out and kill them. We found that the oil would cause them to stick to the teeth of a very fine comb making them easier to immobilize and kill. I have only used coconut oil so far but feel reasonably sure that almost any cream would work as well.
---