Apple Cider Vinegar +
Posted by Dee (Camano Island, Wa) on 09/03/2020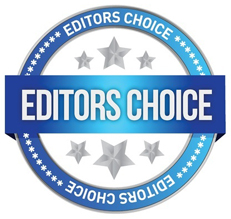 We bought a house and the former owners clearly had pets that were not treated and did not treat the house. No one told us anything. Never had flea problems before and then this house was so badly infested that our GSD literally chewed himself naked and raw. He even got a serious skin infection due to the chewing because of the fleas. Ugh!
We first put all the animals out on the deck and literally treated EVERY surface (windowsills, carpets, baseboards, mattresses and box springs, furniture including under the cushions) with a mix of diatomaceous earth, borax, baking soda, with a few drops of lemon oil and eucalyptus oil.
Before bringing the pets in, bathed all of them with a mix of Dawn dish soap, baby shampoo, and a few drops of tea tree oil; rinsed; applied a 50/50 of the ACV and water as another rinse; let the ACV rinse dry on the coat! ; then applied a mix of 1/2 to 3/4c coconut oil gently melted and mixed with 1/4 c olive oil along with about 8 drops of lemon oil, rosemary oil, 10-20 drops collodial silver, 2 drops clove oil, and 8 drops lavender oil rubbed well into fur and on skin. Dogs liked the conditioner and tried to lick it all off. :) Fleas hated the ACV mix rinse and the coconut oil mix conditioner.
The fleas with the conditioner were jumping ship and twitching and dying all over the deck where we were treating our pets. Left the carpet mix on for 5 days, vaccuumed, repeat mix, vaccuum in 3 days, repeat mix, vaccuum daily for about a month. No more flea problems and all without chemicals! Also we have treated our yard here, where there is no flea down time, with nematodes to kill fleas, their eggs, and their larvae for two years straight. Does wonders.
---