Salt
Posted by Donna (Sunrise, United States) on 07/06/2008


re: salt and bufu frogs
Actually, salt CAN work. Sometimes yes and sometimes no. You have to chase them and keep pouring it over them until they're totally covered. They may survice, they may die later and still be "out there" dead and somewhat poisonous. It's definitely worth trying but again there's always more.
---
Salt
Posted by Craig Wolf (Coconut Creek, Florida) on 04/05/2008


I was told that salt works on Buffos the same way it works on slugs. Since they are made up of mostly water the salt gets into the poors of the skin and dried up their skin and affects their nervous system.
Replied by Annabelle
(Delray Beach, FL)
07/16/2009

Replied by Excellent Adventure
(Hobe Sound, Fl)
10/03/2010

Replied by Walter
(Hialeah, Fl, Usa)
06/02/2012

Replied by Linda
(New Port Richey, Fl)
06/24/2017

---
Snake Deterrent
Posted by Blondie (Boynton Beach, Florida ) on 04/27/2015


To deter bufo toads around the house and patio we've used a product called "snake a way", sold at Walmart and a similar product is sold at Home Depot with moth crystals. It doesn't keep all of them away but has deterred many. We live on a lake and have found them in the front yard, but have kept them out of the back.
---
Ted's Remedies
Posted by Sarah (Boynton Beach, FL) on 12/07/2006

I don't let my dog out in my fenced backyard at night during the summer without escorting him because I've seen deadly poison bufo toads. I killed one, and it sprayed me with the milky secretions that would have killed my dog. Can you suggest anything that would keep bufos out of my yard? Thank you."

Ted from Bangkok, Thailand replies: "Dear Sarah: It takes only 15 minutes for a bufo toad poison to kill the dog, so you need to find a way to prevent that or at least give the dog some common home antidotes when a poisoning does occur that might help this problem.

The method of poisoning that bufo toads employs is the secretion by which it shoots at the victim up to 2 meters of the white liquid secretions called bufotoxin which is used in much smaller amounts to as a medicine to treat hepatitis B and also in the making of poisonous darts. Fortunately, the toad is only found in U.S. in Florida area.

I often believe that bufo toads in general do not attack its victim, but because we are getting in its way or know it is being attacked. Dogs and cats are commonly poisoned, but mostly dogs because they tend to bite or provoke the toads. One way to prevent the dogs to bite is to put a muzzle over the dog's mouth to the prevent dog from biting when it sees a toad. So the worst that can happen is that it will get the liquids sprayed into the eye of the dog, which can be washed immediately. The dog won't be poisoned as much as orally when biting the toads.

The other thing is to control the toad population and set a trap. One trap is to dig a hole in the ground and put a large bucket so that the height of the bucket reaches ground level - so a minimum of 5 gallons up. It should be high enough that the toads cannot jump out of the bucket. You can also use a much larger area to dig, like a baby tub, only that you have to dig a hole large enough so that the toads can fall.

The second thing is you need to get a light bulb well protected from rainwater so that it doesn't blow up the lightbulb where the thin wood stick out to the center of the large bucket or baby's tub. When you do set up the tub, be sure to apply plenty of motor oil so it will be very slippery that there is no way the can climb out.

Also make sure that the baby tub is steep enough that the toad cannot climb up. Whenever it reaches the night, the bugs will be attracted to the lights, and the bufo toads will see the bugs and attempt to jump on to the baby tub or the 5 gallon bucket. Make sure the tub of the baby tub exceeds or equal to about 10 inches. A giant toad can jump to the height of up to 10 inches. If it is not tall enough you may need to either dig a little deeper so that it is below the ground level, making the escape more difficult.

If at all possible, usually not, but clearing water from the ground and making it dry will keep the toads away through improving drainage.

In case of poisoning of toads, by a dog or cats a one possible antidote is plenty of vinegar plus some hydrogen peroxide 1% which can help, but won't neutralize everything as some have some vasoconstrictor elements in the bufotoxin venom poisoning. However, the easiest access of common remedies I can think of in dire emergencies that is everywhere appears to be only vinegar. So bathing plenty of vinegar might help. Raw white eggs, uncooked if eaten, might help and can be poured on the dogs mouth to suck up the toxins. Bentonite clay or activated charcoal in powder form is another possibility to suck up the toxin from the surrounding area. Whatever you do, you still need to send the dog to a vet who can further do treatment.

It is not a perfect antidote, but it is better than not do anything."
Replied by Johnny
(Orlando, Fl)
06/03/2009

Replied by Wolvi2004
(Wahiawa, Hi)
03/28/2012

Chloe
(Naples, Florida)
05/31/2018

Replied by Trish
(Jupiter, Fl, Usa)
05/14/2012

Replied by Silvercat
(Naples, Florida)
06/15/2012

Replied by Jo
(Fort Myers, United States, Dollar (usd))
07/28/2012

Replied by Annie
(Salome, Az)
09/16/2012

Replied by Darcie
(Homestead, Florida)
11/22/2012

Replied by Ryoga2769
(Sanford, Flordia)
12/04/2012

Replied by Barbara
(North Miami Beach Florida)
10/12/2016

---
Towel Off, Apply Apple Cider Vinegar
Posted by Jukie (Hanover Pk, IL) on 04/06/2020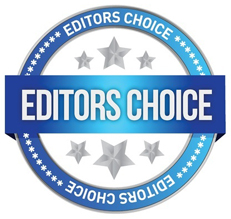 My senior pitbull hunts toads when he is let into my back yard in the summer and he has killed several. I used to live in great fear of him encountering toads and I constantly checked on him in the yard. Three times I have discovered him unresponsive, drooling, panting and glossy eyed while standing in the yard near a large dead toad (eeuw!) and he was apparently in great distress or going into shock. My first reaction was to grab the water hose and try to flush his tongue sideways but I quickly realized he was swallowing the poison, so I ran and grabbed a large bath towel and wet one end with water. I first used the dry end of the towel to wipe the dogs tongue from as far back of the throat possible, forward to absorb the poison. Next I soaked up saliva from both jowels with unused portions of the dry end of the towel.
I repeated this procedure but this time, with the dripping wet end of the towel.
Lastly, I turn the wet end of the towel over to the clean side and drenched it with Braggs Apple Cider Vinegar. I then slathered the tongue from the back forward and also jowels, turning the towel to unused portions for each mouth area. I repeated the procedure with an unused portion of the vinegar drenched towel but allowed some ACV to trickle down the dog's throat. By the time I finished this procedure, my dog was fully responsive each time and with no need for follow up. He is 14 years old now and he still has a high prey drive but I no longer worry as much since discovering this remedy.
Hope this helps!
---
Vinegar
Posted by David (Naples, Fl.) on 04/17/2015


My dog was sprayed by a Bufo Toad, had to rush her to a vet and they saved her. I called the pest control and they told me to spread some Sea Salt all over the yard, and I did. When I did that, 3 toads ran for the canal, so yes that stuff really worked.
---
Vinegar
Posted by Grateful (West Palm Beach, FL) on 05/21/2009


Vinegar cured a dog poisoned by a bufo frog
We live in rural South Florida and have a lot of bufo frogs in the yard. Our small dog was outside in the evening after a rain, when it was prime weather for them to be out. When my wife called him in, he didn't come. She found this unusual, so went out to find him, and he was staggering around in circles under a bush. She came in to call for me to help, but by the time we were able to get to him he had fallen over and had lost all motor control. He had clearly been poisoned by a frog.
By the time we got him inside where we could see him in the light, he looked done for. We are a long way from an emergency vet and doubted we could get him there in time. Within the first couple of minutes he could not move a muscle and his eyes were rolling back in his head. Although we washed out his mouth as best we could with his jaw locked, he had ingested too much poison already. I also noticed his ears were sticky, which from what I read now after the fact sounds consistent with the poison.
In desperation I ran a quick search on the web for remedies and ran across your site. I tried vinegar as you recommended, and when I spilled it on the outside of his mouth or got some in with an eyedropper he licked his lips - his tongue must have been the last muscle he could use and I suppose it was an involuntary reaction. By then he had gone entirely stiff with all his muscles contracted, and only his tongue and eyes were moving. He probably drank (not including spillage) about 1/4 cup of vinegar - this for a 10 pound dog - before we started to slow it down, as that's a lot of vinegar. Relative to size, that's like an adult person drinking a quart or so. Ugh! We also kept petting him, talking to him, stretching his limbs, and stimulating his paws and tail to try to get back sensation - I have no idea if this was useful or not.
After about 15 minutes with no apparent change I was trying to get him to take some egg white, as I read elsewhere, but with little luck. We still doubted whether he was going to make it. However, he slowly started moving his head to follow my daughter around, then stretched his front paws, and shortly stood back up and started staggering around again. Within a few more minutes, he was walking more normally but in circles, and a few minutes later was running around the house with his tail back out. He isn't quite himself yet an hour later, but we're hoping the remaining effects will wear off. It was a remarkable recovery after we'd assumed that we had lost him.
It sure seemed like the vinegar did it, unless the effects were wearing off on their own. Thanks for the recommendation!
Replied by Marjorie
(Sebring, Florida)
08/30/2009

Replied by Lita209
(Sanford, Fl)
09/24/2009

Replied by Kayj
(Lake Worth, Fl)
11/06/2009

Replied by Sam
(West Palm Beach, Us/fl)
10/09/2010

Replied by Annie Z
(Boca Raton, Florida)
11/30/2010

Replied by Louis
(Naples, Florida)
08/15/2011

Replied by Nancy
(Jupiter, Florida)
12/29/2011

Replied by Dannie Jean
(Tampa, Florida)
06/08/2012

Replied by Mo
(Weston Florida)
05/14/2015

Replied by Chris
(Qld, Australia)
07/11/2016

Replied by Suseeq
(Sydney)
07/11/2016

Replied by Suseeq
(Sydney)
07/11/2016

Replied by Alosha
(Naples, Fl)
10/01/2016

Replied by Laura
(Naples)
01/25/2017

Replied by Thomas Fitzgerald
(Naples F)
05/16/2018

---