Flushing Mouth With Water
Posted by Scissorgurl (Honolulu, Hi) on 07/21/2011

I moved to Hawaii 7 months ago and have never heard of a Bufo Toad. I have to boston terriers about 20 to 25lbs each and luckily the 1st time I caught it right away and rinsed there mouths being sure to keep them from not swallowing the water, its hard but try your best. It worked best for me to lay them on there side so it would drain out. And if the jaw locks up I used my sons fork that has the rubber grip to prey his mouth open to get some air. And then once you get them able to move a little and breathe go to the vet if not sooner. After that the vet told me they come out at night so be careful so after 5 I NEVER let them outside I only walked them on a leash. During the day I never saw them until monday afternoon I let them out while I had people delivering my sons bed and when I went to get them less than an hour later I found one dog already dead and the other I took to the vet. He stayed 3 days and now has edema on his left side the vet said he has never seen that before but he is ok. They are litter mates so I worry about him, This has been so difficult I dont know how I am going to get through this I feel like its my fault and I know people said they didnt want to kill the toads but I will now go out of my way to do so if I see one because they killed my family member. These are no joke! Watch out and take precautions. R. I. P Monk! You were the greatest dog!
Replied by Mrsmike6
(Boynton Beach, Florida)
02/24/2013

---
Flushing Mouth With Water
Posted by Kristin (Pahoa, Hi) on 11/22/2009


My Pit has a grudge againt the Bufo frogs we have here in Hawaii and I find it interesting that nobody seems to know they exist here too! The last two weekends in a row he has gotten ahold of one. Luckily he didn't swallow it, just shook it. He immediate began froth at the mouth, his jaw locked up. I dragged him inside and started the flushing process. It usually takes about fifteen minutes of flushing with clear water and wiping gums with a wet cloth before I can even get his jaw open to start on the inside of his mouth. I know everyone says to flush the inside, but when a pitbull locks his jaw, it takes a lot more strength than I have to open it... Luckily my Pit is a big pussycat and the only danger is that he can't control his jaws when this happens.. I have noticed when they begin to unlock, they do have a tendency to involunarily snap back shut the first several times so watch your fingers!!
---
Flushing Mouth With Water
Posted by Jim (Stuart, Florida) on 06/07/2008


There are two forms of Bofus frog, only one is dangerous.
In my many years I have found that a garden hose and wasting the mouth of the dog, holding the head sideways, as quickly as possible is very effective in saving the dog. Also rub the mouth and gums. Once it gets into the blood stream, it will take 15 minutes or less to kill a dog or cat, generally a smaller size. Humans will get a rash or burning eyes so wash asap.
The bad one is the Bufo marinus. The Southern Toad is the smaller of the two, no larger then 3 inches and is not plump as the other is.
They are brown or gray-brown on top, sometimes with cream colored spots scattered across their backs, sides and legs. The underside is a sickly pale yellow, sometimes flecked with black. The back and legs are covered with spiny warts.
---
Flushing Mouth With Water
Posted by Linda (Pahoa, Hawaii) on 07/06/2007


In Hawaii and at night, the Bufo Toads rule the garden. When the garden contains several koi ponds, you better believe the toads are in residence. My large rotti/lab mix has gotten in the habit of hunting these poisonous critters. By habit, I mean she is addicted to the "high" she gets when she bites into one of these creatures. I've taken to flushing out her mouth with water using the garden hose when she approaches me and is frothing at the mouth. Eyes glazed, rolling on the lawn, and snorting, she appears to be having a grand old time. The only way I can prevent her from indulging in this toad sport is to tie her up or keep her in the house at night. The toads are an asset in the garden as they keep the centipede population in check as both creatures are nocturnal. We are learning to co-exist and I am lucky my dog weighs over 100 lbs and is only mildly affected by this toad venom.
---
General Feedback
Posted by Cnf (Wilton Manors, Florida) on 02/24/2015

Bufo toads are also out in the mornings so please make sure your animal is closely watched. My 15 pound dog is alive thanks to the quick action of the emergency vet hospital.
---
General Feedback
Posted by Colleen (Wesley Chapel, Florida) on 06/20/2009

I was very lucky when one of my mini doxins bit a bofus toad.This was the first time I have ever heard of this toad. After the dogs went outside and got into there crates for the night I heard two of my dogs howling and crying. I go to there crates to see what was going on and my sallest younger doxie was laying on his back. He did not wag his tail when I came in the room and I knew some thing was wrong. He had already thrown up in his crate. I took him out and he was frozen in the fetal position with his eyes hardly open. The first thing I did was take off his colar then I wrinsed him off in the bath tub because he was covered in this sort of sticky slimy stuff I kept trying to open his mouth but he had lock jaw. Finaly I got his mouth open and made sure he wasn't chocking on something. I wraped him in a towel and kept rubing him to keep him warm. His mom came over and licked his nose and kept a watchful eye on him. A few mins. after that his stomach started to rumble. He threw up again. He started to come out of the sorta trance he was in. He also started to loosen up his body and move his legs and head. At that point I knew my praying would keep him here. About an hour after all this happened he was wagging his tail and showing the loving affection he all ways does. The next morrning he was still fine and ready to run out of the door to do his morrning duty but before I let them out I scouted the yard for more of those "killer toads" and found the one from the night before. It was dead with what looked like teeth marks on the top of his head and under the throat. I tell ya I was truly lucky that my dog survived. I love my Little Sabastian!
Replied by Jean Mazako
(Port St Lucie)
10/18/2017

Replied by Kathy
(Port Saint Lucie)
07/28/2018

---
Killing Toads
Posted by Melissa (Miami, Fl) on 09/30/2015

Hi all. We've always lived in Miami, but recently moved futher south to Cutler Bay, FL. We have a fairly large yard and after being here 4 months we had our first toad appearance 2 weeks ago. We have 3 huskies and they are have MAJOR prey drive. My oldest almost caught it, but I yanked her back and my friend got the other 2 inside with treats. Tonight we had another incident and I was able to stop them from getting to the toad (I was right next to them with a flashlight). Now my dogs are banned from their yard :(
When we first moved I had a feeling there would be more toads down south. I googled and found PestRid. I used the spray and granules within the first month of being here. It supposedly only lasts about a month, but since we hadn't seen any I didn't re-apply. I'm about to purchase it again, but wanted to know if anybody had any reviews on it?
First to catch this toad or (toads) before applying since they are clearly in our yard. This dogs are my KIDS. I would die if something happened to them :(
Replied by Laurie
(Kapolei, Hi)
08/11/2016

Replied by Mary
(Pacific Heights)
08/12/2016

Replied by Scott
(Ft Lauderdale)
08/21/2016

Replied by Deb R
(Naples, Fl)
12/06/2016

Replied by Heidi Knopp
(Sunrise, Fl)
07/23/2017

Replied by Judy
(Aruba)
07/27/2017

Replied by Theresa
(Mpls., Mn)
07/31/2017

Replied by Jeanie
(W. Palm Beach, Fl)
08/18/2017

Replied by Dan
(Hawaii: Big Island)
03/25/2018

Tim
(Port Saint Lucie)
06/01/2018

Replied by J
(Panama)
09/16/2018

---
Mothballs
Posted by Katyvan (Wpb) on 07/31/2016


We Lost 4 Cats In One Week by Mothball Poisoning
http://pictures-of-cats.org/we-lost-4-cats-in-one-week-by-mothball-poisoning.html
ITMm writing this account of what happened to two of the most beautiful cats I've ever owned with the hope no one has to repeat this experience. Whiskers and Scrappy were brother and sister and ITMd had them since the day they were born.
...
One of the neighbors had placed mothballs under her house to repel snakes. I live in the deep south and snakes can be a problem during the hotter months. I've always associated mothballs with the funky smell in grandma's closet to repel moths.
...
As it turned out mothballs are an old folk remedy. Scatter them under the house and the snakes won't go there. There had been a lot of rain that week and it turned out that was the problem. The cats had gone underneath their house and drank from a puddle where the mothballs had dissolved. Mothballs contain several poisons with very long names. All of the symptoms fit.
We had lost a total of four neighborhood cats in less than a week. Maybe more that I never knew about. If this article can save even one cat from this horrible ending it will be worth it.
Can I Use Mothballs in the Garden?
http://www.gardeningknowhow.com/plant-problems/pests/pesticides/mothballs-in-gardens.htm
Using mothballs to repel pests in the garden presents a danger to children, pets, and wildlife that visit your garden. Young children explore their surroundings by putting things in their mouth and animals might think they are food. Ingesting even a small amount of the toxic chemicals in mothballs can cause serious harm that requires immediate medical or veterinary attention. Mothballs in gardens also present a risk if you breathe the fumes or get the chemicals on your skin or in your eyes. Using mothballs in gardens also causes significant environmental problems. They usually contain either naphthalene or paradichlorobenzene. Both of these chemicals are highly toxic and can get into the soil and groundwater. These mothball hazards may even harm the plants you are trying to protect. Mothballs are insecticides that are controlled by the Environmental Protection Agency. This makes it illegal to use them for any purpose or by any method that isn't specified on the label. Mothballs are labeled only for use in closed containers for the control of clothes moths.
The Facts about Mothballs
http://edis.ifas.ufl.edu/pi254
Mothballs, moth flakes, crystals, and bars are insecticides that are formulated as solids. As such, mothballs are registered as pesticides because they contain high concentrations of one of two active ingredients — naphthalene or paradichlorobenzene (sometimes referred to as 1,4-dichlorobenzene). Through sublimation, they exude gas, acting as a fumigant. Paradichlorobenzene is also found in deodorant blocks made for trash cans and toilets.
...
Naphthalene and paradichlorobenzene, the active ingredients in mothballs, are registered as pesticides. As such, their label directions carry the force of the law, including use intent and the sites where they may legally be used. Using mothballs with the intent of repelling various forms of wildlife is not a legal use of these materials and can result in penalties. Always read and follow pesticide label directions.
---
Replied by Amar
(Trinidad And Tobago)
01/02/2014

Mothballs
Posted by Ohnoice (Coral Springs, Fl.) on 08/01/2009


Moth balls do keep killer toads out of your yard!!! Remember, these toads dig under fences as well as squeeze through. Place moth balls around outer fence about 2-3" apart. Repeat as often as needed. No animal will eat them if a toad doesn't like the smell!! so, bravo to the person that came up with this idea, and thank you. Mollie, boomer, and blake.
Replied by Nancy
(South Florida)
02/24/2018

---
Mothballs
Posted by Mary (Baltimore, MD/USA) on 03/01/2009


Warning

Thank you for the information you shared on some toads being poisonous, and the problem this is with dogs. I would like to comment on or question the 'remedy' submitted about using moth balls placed around the property to repell the toads. I believe the moth balls themselves may be a problem because of toxic fumes, or possible ingestion by animals.
---
Mothballs
Posted by Donna (Ft. Lauderdale, Florida) on 07/06/2008


Bufo Toad Remedies: I tried the mothballs and they did NOT work at all. They smelled bad and I had to collect them all back up. It was a "bad' experience.
---
Mothballs
Posted by Kathy (Homestead, Florida) on 10/07/2007


I live in South Florida where Bufo Toads are abundant. I have several acres and have 8 dogs, Bufos are my worst nightmare! But as it has happened by accident I think I have found a way to keep BUFOs away or at least reduced in amounts!! I heard that MOTH BALLS repels snakes and snails which I have plenty of those also since I live just outside the Everglades. In the past 6 months since I have put the moth balls around my fence line....I have found ONLY 1 BUFO toad where I usually find at least 10 a day!! Im so happy!! but still on guard because you have to keep putting the moth balls down....ALSO...I have had many of my dogs get Bufo poisoned...and the thing that works best for me is simply rinsing the dogs mouth out forcefully with a garden hose and IMMEDIATELY afterwards giving the dog 100mgs of BENADRYL (OTC)....works like a charm. Havent had any problems at all...but the best is to prevent them from coming to your property...and so far...MOTH BALLS WORK! no snakes or snails either!
Replied by Jenny
(Pageland, Sc)
08/20/2011

Replied by Charley
(Thonotosassa, Fl)
07/12/2016

---
Muzzle
Posted by Jess (Palm Beach Gardens, Fl) on 07/16/2011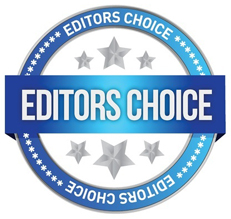 My Cairn has become obsessed with catching toads and has caught two of the poisonous Bufos. Both times were outside normal vet hours. The first time after washing out her mouth we rushed her to the emergency clinic on Northlake. The bill was almost $500. The second time we took her to the new clinic in the Publix plaza on Hood Road. The bill was over $900 this time for the same treatment. She now wears a "cage" muzzle any time she is in the yard and when we walk at night. I ordered the muzzle from Pet Supplies on Northlake. Cost was $15 and she got used to it after one walk. The muzzle is like a little catchers mask for dogs and there is plenty of room to pant but she cannot bite anything. It buckles behind her head and is designed to hook to her collar but I got a collar with a snap catch to hook permanently to the muzzle.
Replied by Rosalia
(Virginia)
04/27/2016

Replied by Elliott
(Wellington, Fl)
05/18/2016

Replied by Laurie
(Kapolei, Hi)
08/11/2016

Replied by Marcia
(Juno Beach, Fl)
09/06/2016

Replied by Barbara
(Estero)
04/22/2018

Replied by Theresa
(Mpls., Mn)
04/23/2018

Replied by Chad
(New York)
08/23/2021

---
Put Extra Water Container Far From Dogs
Posted by Karen (Saint Augustine, Florida) on 06/15/2007


I have two pointer mixes (60-70 lbs. each, I'm sure a smaller dog may not have been so lucky!) who have been "exposed" or bit the "bufo" toad. There was immediate foaming and I was able to make him drink alot of water. This has happened twice. I've since noticed as the summer is progressing the frogs getting trapped in the dogs outside water bowl. I deduced that by putting a container of water away from the area where the dogs go, the toads are trapped and moved away.
Replied by Jean
(Port St Lucie, Fl)
06/10/2014

Replied by Lisa
(South Florida)
04/30/2016

Replied by Elliott
(Wellington, Fl)
05/18/2016

---
Red Cedar Mulch
Posted by Gmacookie (Fort Pierce, Fl, Usa) on 09/28/2012


I realized Red Cedar Mulch is the same smell as mothballs so spread it as mulch on the 3 planting areas in my patio that are up against the fence, plus all along the fence where there are no planting areas. This is where the bufo toads come underneath and into the patio. I spread a half a big bale (got it at Kmart as the ones at Walmart are the smaller bales) about a week ago and so far they're staying out. It also looks nice! And I don't have to worry about my bichon/poodle picking up mothballs to play with. I used to use the red cedar all around my house foundation when I had a house, and once a year I'd spead it to keep away pests and bugs of all kinds. THen I made a long tube kind of like a draft stopper, from a piece of nylon netting that was a shower scrub (a buck or so at Walmart), filled it up with the red cedar and use it under the gate. I can move it easily when I go in and out the gate but at night it's there and keeps the toads out.
Replied by Joan
(Florida)
08/15/2018

Replied by Theresa
(Mpls., Mn)
08/20/2018

---