Alfalfa  
Posted by Lanehausen (Austin, Texas) on 10/10/2011


I was friends with Alan & Louise Shepard (the astronaut & wife) through a close friend at work in 1996 or so. On a trip to Wimberley, Tx, to visit thier daughter and husband (my friend), they brought a small aging mixed chihuahua with arthritis so bad he could hardly get around. I shared with them, my dad's teachings of giving aging dogs alfalfa tabs crunched up in thier food to help give the joints natural lubrication. In the following weeks I received a letter from Alan & Louise thanking me so much for the tip as their dog was rejuvenated and walking like he had not done in years. Try it, it works. 500- 1500 mg tabs in the food will do it.
---
Apple Cider Vinegar  
Posted by Katnco (Palisade, Co) on 09/20/2011


It's a miracle! I posted here on 8/03/11 that I put my 72 lb, 10 yr old dog on Apple Cider Vinegar for three days at that time and he was able to run. Since then, I've been committed to putting 1 tsp in his drinking water every morning - he has so much energy and flexibility! I wish there were a chiropractor to adjust him, because he needs it, but other than that, his youthful vigor has reappeared! THANK YOU EC for blessing us with your information. I truly thought I'd have to put my dog down he was in so much pain. Now he is free to run and play again! I also give him Glucosomine/Chondroitin every morning (1crushed pill) in his food.
---
Posted by Trea (Shirley, New York) on 01/22/2010


I tried ACV for my dog today and it made it a little bit better. She hurt her leg when she went out to do her business this morning. She was limping when she came back in. She's a 3 year old Shepherd/Lab mix and occasionally limps when she's been laying down awhile. Two hours after the ACV and a little bit of sea salt in her water and she was at least able to touch her paw back on the floor again, before that she was hopping around.
In the afternoon I put some amalaki juice in with her food just two teaspoons full and about an hour after that she was able to put her full weight on her foot again. She's still limping slightly but that's a big improvement.
I had been given a few bottles of amalaki juice a few months ago by a friend and used it myself and was amazed at how much it had helped my shoulder. I had injured my shoulder at work years ago and assumed I developed arthritis in it because whenever I do yard work it acts up. It worked so quickly that I was amazed. I realized I could not afford the brand he gets but was able to find a much cheaper brand with almost all of the same ingredients and it worked too.
I figured I had nothing to lose so I tried it on the dog. I'm not sure if it was the salt in the water, the ACV or the amalaki juice but I'm happy she's doing better. I am still going to mix some ACV in with her food tonight though and some amalaki juice tomorrow morning with her food.
---
Posted by Wendy (Canada)


My Chocolate Lab Sam has arthritis and was recently attacked by a dog. I had started him on ACV before but forgot sometimes. He has been on it faithfully for the past 3 weeks now and is getting better and better. He is on a raw diet and I just mix it in. For those dog owners who have dogs with failing health I recommend you look at the BARF diet. I wouldn't have believed that a dog who I was told would be dead in 3 months from liver problems would completely turn around due to diet and supplements(including ACV). We are what we eat and so are our pets. It has been 11 months and Sammy is doing great!
---
Posted by Sandi (Rehoboth MA)


I personally use it several times day, it works for different problems. All the dogs (7) are on it, from a disabled dachsie to three young healthy dachsies. It helps with arthritis, ear problems, wounds, itching. Adjust ph levels, prevents uti's. Gives them a healthy skin and also cleans out the bodies, like it does for humans
---
Blackstrap Molasses  
Posted by Norak (Tampa, Fl, United States) on 11/13/2012


I give my 70-lb boxer/pit mix 1 TBSP. In the morning for arthritis and that seems to last all day. It's amazing how quickly it transformed him. In fact, when I saw what it did for him, I started taking it myself for arthritis and it works!
---
Posted by Cathy (Cape Coral, Fl, Usa) on 07/18/2011


After reading blogs on molasses for dogs I have put our 2 older Dobermans on it. Our 10 year old female had been having difficulty getting up, and she wasn't interested in a lot of activities. Our 9 year old male still has lots of energy but I felt it would be advisable to start him on the same regimine as a precautionary measure. Our female, after 2 weeks is doing so much better, even trying to get our male to play yesterday.
---
Posted by April (Hollidaysburg, Pa) on 03/20/2011


Thanks to everyone who posted on here. You have helped my eleven year old Rottweiler in ways you can never understand. I've been reading up on natural products for arthritis, began giving her organic black strap molasses and organic extra virgin coconut oil and in twenty-four hours she has become almost completely pain free and feeling like she is getting stronger each day. Thank everyone so much for your notes on what you have tried.
---
Posted by Kami (Virginia Beach, Va) on 12/04/2010


My 13-year-old Beagle mix has had hip problems (displaysia) since he was about 6, tore his ACL and had knee surgery to fix it at age 8, and has suffered from arthritis pain in his hind quarters for years. We were given the typical arthritis meds from the Vet, but it didn't seem to work, and we hated taking him in for blood tests all the time. This past year he really seemed to get worse - to the point of me lifting him to his feet, carrying him outside, and bringing him food and water in bed. He moaned in his sleep, and yelped when he tried to get up on his own... I was thinking it was time for that dreaded visit to the vet.
Then someone referred me to this website. I've tried a few of the remedies (ACV, tumeric, all 3 mixed), but Blackstrap Molasses, alone made the biggest difference. About a month ago, I started giving him about 1/2-3/4 tsp Blackstrap Molasses wrapped in a small piece of bread once a day (in the morning after his breakfast. He weighs 42 lbs. ) Now, he gets up on his own, goes up and down small flights of steps on his own, runs, goes on walks, plays with his doggie sister, and doesn't moan. He jumps up to get food off the dining room table, gets into the trash... He is back to his old bad behaviors. Even my husband (who was very skeptical) says it's like night and day. This site is wonderful. Thank you!
---
Posted by Gwen (Denver, Co) on 12/15/2009


Wasn't sure if ACV or Molasses was the best place to respond, so I'll post as follow up.
I do a lot of rescue with little dogs. I have 4 right now. One is my daughter's dog that I have been babysitting while she was on a year tour in Mosul, Iraq. She is coming for xmas this weekend & will be taking her baby home with her to Fort Hood in Texas when she returns.
We live in Colorado & am just coming out of a deep freeze for 2 weeks! During the last weekend, my Silky Terrier started whining in pain! ( 6 or 7 years old?) Even though he loves his walks outside & play in the snow, he couldn't even make a full walk around our building. The sever cold was doing something terrible to him! We've a 2bdrm upstairs townhouse, & he couldn't make it up or down the stairs, up or down on couch or bed. He'd just stand there & stare. He's never been through anything like that. His eyes were clear, gum color good, eating, drinking, peeing, but not pooping so well! I think it was too painful. I kept giving him massages & found a small bump on his lower spine. He goes really stupid when we see other dogs on our walks, so I thought maybe he did something to his spine. Looked for animal chiropractor, but too cold to get him anywhere, so kept looking as that was all I could do besides keeping him comfy.
I was freaking out as it was a weekend, everyone's car was in the deep freeze, & the Holistic Vet is about 15 miles up the mountain from me. Luckily, I had some Rimadyl, pain killer left I dosed him with even though I don't trust pharm med's while I research the web for solutions......
I use earth clinic for holistic remedies for me & my pets, & believe me I've saved $1,000's in Vet bills.....& I haven't been to a Doc since 2001. I'm 60.
I also comb through the people section & adjust the dosage for pets.
I ran across "Molasses for Arthritis", pets & humans. My neighbor dug out to go to the store so I had them pick some up for Sparky. It worked! I dosed him pretty good the first 24 hours & I was just amazed how well it worked for him! He was soon back to him ol'self within 24 hours later. I also gave it to the other 3 dogs in smaller dosage. They are all now so full of energy they are driving me crazy, lol!
I already put h2o, ACV, pinch of Sea Salt in their daily water bowl, but am just amazed how well the Molasses worked for the cold weather Arthritis!
I wanted to post a Thank You follow up to earth clinic & all the wonderful people that share their experiences here!
Happy Holidays & Much Love & Blessings to All!
Lady Gwen
EC: Thanks for the great feedback! Can you let us know how much blackstrap molasses you are giving your dog and approximately how much he weighs?
Replied by Gwen
Denver, Co
12/18/2009

Replied by Edith
Ventura, Ca
03/11/2012

---
Posted by Amelia (Hattiesburg, Ms) on 09/12/2008


I read the email about the dogs being given the Blackstrap Molasses and how they are vibrant and doing fine, so I decided to give my pomeranian who is suffering from arthritis some BSM on some cooked white rice. Well I'm glad I did and I am giving it to him and my other dogs over white rice every 2 days and boy do they have energy. My Pom has been jumping like he use to jump before the arthritis pain. I have a miniture chihuahua and 2 American Stafford Shireterriers and they all seem more vibrant and happy. I myself take BSM and it has worked wonders for me. My anemia is over, my tiredness is gone, I feel so much better since reading this BSM Info on this site. Thank you guys so much and may God forever Bless each of you that shared.
Replied by Christy
PA, US
08/10/2014

Replied by Theresa
Mpls., Mn
08/11/2014

---
Chicken Cartilage  
Posted by Tazzle (Anhedonia, Southwest Usa) on 02/08/2012


My story is about what cartilage did for my little arthritic dog. I hope it is useful.
Last Thanksgiving I removed cartilage and skin leftover from boiling our turkey carcass, and blended it up with some hot water in my Vitamix. It made a kind of meat Jello that I have been adding to my old terrier's grain-free food. She has become like a different dog!
Before I could only walk her about a mile or two because she would get sore and become very slow. But now she can easily walk twice that distance with plenty enough energy left to jump in the car all by herself afterwards. I always used to have to lift her in and out of the car, she couldn't do it on her own.
I just now made the dog another batch of blended up cartilage, this time from a goose. I also hear Vitamin C helps you assimilate collagen into your tissues, I might try giving her some of that, too.
---
Chlorophyll, Olive Oil, Broccoli  
Posted by Lois (NYC, NY) on 03/07/2009


i used clorophyl, a green juice and evoo, 1 teaspoon of each to start in water. then gradually twice a day. my dogs had arthritis and this helped so much. i also give them steamed broccoli a few small bunches a day. theyre doing great. i hope this helps someone.
EC: EVOO = Extra Virgin Olive Oil
---
Dehumidifier  
Posted by Amy (Kane, Pa) on 11/12/2011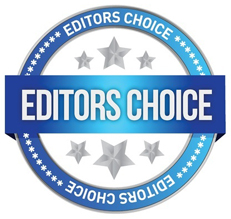 Anyway, I wanted to post this as an idea for others. I had a cat who was 18 years old who effectively cured his own arthritis. He was a very smart little fellow, and he had terrible arthritis that had caused such spots on his hip that were so hot to touch, and he'd limp around in pain. The glucosamine did help some, but nothing worked until we purchased a dehumidifier for our basement. This little tuxedo cat sat next to this dehumidifier day and night, for about a month or more. At the time, I thought he was doing it because of the heat. Low and behold, about a month after doing this, his arthritis was healed, his weight had dropped dramatically, and he was pouncing around like a little kitten. No more hot joints.
I have arthritis, and have thought about trying it, but I don't have the time to sit next to that thing all day. Ahhh the life of a cat... My best friend Snapper has gone to his reward... And may have found a cure of arthritis for some... Hope this helps.
---
Ester C  
Posted by Me (Nj) on 01/26/2014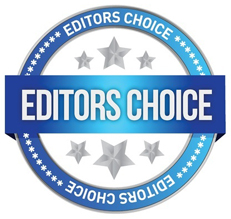 I give my golden retriever, age 11.5 Ester C of 1000mg per day.
Two years ago, he could scarcely walk or get up due to awful stiffness of the hind quarters. I was so worried I'd lose him! And he was suffering.
The vet's x-rays showed, to his joyful surprise, zero arthritis in hips and no hip dysplasia. His wife, the other vet in their family practice, prescribed pills for my dog. I tried a 2 week sample. I didn't see much improvement, and he would need regular screening to ensure the pills weren't causing serious organ problems (a possible side effect of these pills). Not only that, but boy, were they expensive! It would have cost $300 per month to purchase those pills.
I wished for an answer, and shortly I received it. My neighbor, who owns 5 gorgeously healthy, huge labrador retrievers, and whose daughter is a veterinary technician, said he'd share his "secret" with me.
Ester C. Yes indeed, Ester C, my friends, that was THE answer! Apparently it even helps if your dog DOES have hip dysplasia. It doesn't cure the dysplasia, but it somehow relieves their pain so they can walk again! I googled it up and down to be sure it was safe and I was providing my faithful friend the right dosage.
My Findings:
1) Apparently you must use ONLY Ester C, not regular vitamin C (it can cause stomach upset). Give the Ester C with their meal, not on an empty stomach.
2) You should load them up in increments, building them up to the proper dose, don't give the maximum dose from the start. After you've built them up to the maximum dose they can tolerate without stomach upset and suitable for their size/weight, you soon see the results. Then you can lower them to a maintenance dose: For my golden retriever, I began with 500mg per day divided into his two meals morning and evening (250mg morning 250mg evening) for several days. I then slowly increased him to 1000 per day, (500mg AM and 500mg PM). I then upped him to 2000mg (1,000mg AM 1,000mg PM).
I saw results in a couple of weeks. I lowered his dose to 1000mg and I have maintained him on 1 capsule of time-release Ester C per day in his breakfast meal for 2 years.
My boyfriend saw the difference, my sister saw the difference and I see the difference. He gets up off the floor NO PROBLEM. Now, mind you, he is 11.5 years old. He is better now than he was at age 8!
He can walk 2.5 miles again like we used to do! I never thought he'd be able to ever do that again!
And guess how much this wonderful treatment costs me? Less than $10. a month! I buy a bottle of 1000mg time-release Ester C, 60 capsules, for about $10. Can you believe it? I can buy the 90 capsules for about $15. That's a 3 month supply, folks.
I guess we're not supposed to name companies here, but it comes in an orange box and an orange bottle. I buy it at Walmart and also at my supermarket Shoprite. I'm sure any decent Ester C will do.
It is for humans, not special for dogs.
I love it and am so thankful for what it has done for my dog!
I hope this post is useful to other dogs out there. I did a lot of research before I used Ester C on my dog. So of course I advise you to research what is right for your dog.
Good luck
Replied by Theresa
Mpls., Mn
01/26/2014

---