Ginger Root Extract
Posted by Joseph A. (Stockton, CA) on 11/25/2021 75 posts


I forgot to address the question regarding my son and Ginger root extract. He only had 1 occasion to take it and he liked the taste, 15 minutes his anxiety attack was gone, however it wasn't a severe anxiety attack, therefore I can't say one way or the other whether it truly works. I have increased his Acetylcarnitine from 500mg AM to adding 1000mg in evening = 1,500 mg daily. I know that helps and I take it myself for sleep. Feel free to ask me anything at any time. I must say Ted who I never met or dealt with must have really been an intelligent person, so many people miss him and I have read some of his replies, very brilliant. Thank you, Joseph.
Replied by Anne
(Halifax, Nova Scotia Canada)
07/03/2022

---
Manganese, BCAA, B6
Posted by Joseph (Stockton, CA) on 06/26/2021 75 posts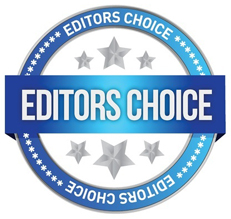 Tardive Dyskinesia:
I strongly suggest, if just starting on Antipsychotic meds, that you also take manganese 15mg 3X daily.
There was a study of hundreds of Drs and thousands of patients for approx., 10yrs and 0.5 contracted Tardive Dyskinesia, I think it was a Dr Dawkins study. If you have TD this formula worked significantly for my son.
Week 1:
Take 1,000mg of BCAA (branch chain amino acid) 3X daily.
Take B6 100mg once daily.
Week 2:
Take 2,000mg BCAA 3Xdaily.
Take B6 100mg 3X Daily.
Once you feel significantly better, take that same dosage of pills for 3 months, this helped with no relapse.
Unfortunately, 2.5 yrs later the same formula doesn't work. There is another protocol where you start with Vit E 400iu and titration to 1600iu under doctor supervision. I haven't tried that yet. I myself am now searching to reduce Tardive Dyskinesia again, to no avail.
Replied by
Art
(California)
06/29/2021
1843 posts
Joseph
(Stockton, CA)
10/12/2021
75 posts
Art
(California)
10/12/2021
1843 posts
Art
(California)
11/26/2021
1843 posts
Replied by Steven
(Hazleton, OA)
11/17/2021

Replied by Dean
(USA)
11/25/2021

Anne
(Halifax, Nova Scotia Canada)
07/03/2022

Art
(California)
07/03/2022
1843 posts
---
Melatonin, Vitamin C, Electrolytes
Posted by Nick (CT) on 02/20/2022


I've had tardive dystonia/dyskinesia for more than 20 years. I have tried a lot of different things. right now I'm having luck with melatonin Vitamin C, electrolytes. I take 10-20mg melatonin as needed, 4 grams vitamin C as needed and powdered electrolytes in water (from amazon) every other day. Right now this is helping. The naturopath I was seeing said I could take up to 30 mg melatonin per day. I guess everyone's needs may be different but if you have TD maybe these three substances might help. I take the melatonin that is fast dissolve (chewable form) I also alternate one day I take the melatonin when I feel symptoms and the next day I take the Vitamin C.
This sort of has been trial and error for the past 20 years. I was also trying BCAA's they seemed to help at first but then my symptoms got worse but for me maybe BCAA's may be good once in a while. I tried manganese didn't help though it might help someone else. Everyone's brain imbalance may be different it might be a matter of getting the right frequency of meds and dosages. I guess you have to experiment though these substances have proven to be very safe over the years. No matter what anyone says don't give up hope. I know the words progressive and irreversible are used a lot but that type of thinking does not help.
Replied by
Art
(California)
02/20/2022
1843 posts
---