Potassium
Posted by Arn (Kenmore, Wa.) on 09/15/2021 17 posts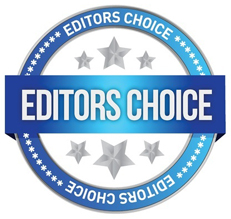 A cure for sleep apnea, and maybe for snoring, bed-wetting, crib death:
Making my rounds at work one morning I came across a cook sitting in a chair, slouched and looking like death warmed over. I asked if she was OK.
She said, "I have apnea, sleep with a machine, it woke me 150 times last night."
I said, "Oh yeah, I used to have apnea." She was incredulous. Used to???
So I told her my story. As a teen I had sleep apnea a couple of times a night. But unlike most, I would wake up during each bout. I would be totally paralyzed, even my breathing muscles. I would struggle until I was about to pass out. Then suddenly I would take a big breath, like somebody drowning.
One day I took a potassium pill, and that night the apnea was gone. A couple of years later I had a bad fever, which causes you to lose potassium, and the apnea came back. I took another potassium and it was gone. Now I take potassium now and then as a preventative.
The secret here is that potassium, along with magnesium, help to operate our autonomic muscle system, the ones we don't have to think about. These muscles keep our jaw shut, our posture straight, and keep us breathing while we sleep. And that's why potassium may help with snoring, bed-wetting, even crib death. If you eat lots of fresh fruits and veggies you probably get plenty of potassium. But most of us eat too much sugar and salt, which cause us to excrete potassium.
To make a short story long, next morning she was there again, still looking like death warmed over. She said, "I didn't sleep a wink again, but this time for another reason. I took a potassium pill before bed, and in the next 6 hours I peed away 8 pounds! " This lady had ankles as big as my thighs, - edema, and the potassium was making her lose that water.
Part b:
We had a secretary in our office that liked to run marathons. You could always when she ran a race because for the next week she would slouch and look exhausted. She overheard me tell someone about the cook, and she asked if potassium might help her. I told her it couldn't hurt.
That weekend I filled in for the night shift guy. Middle of the night I walked past the darkened office, and heard a high speed ticking sound. In the back of the office there was a single task light on, and this secretary, furiously typing about 500 words a minute. "What are you doing here?" I asked.
Her reply, "I took 2 of those pills, and now I have so much energy I don't know what to do with it."
"Cut back on the dose! " I said. Consequently her recovery time from marathons went from 1 week to 1 day.
---
Potassium
Posted by Arn (Kenmore, Wa.) on 05/20/2021 17 posts


Instant fix for sleep apnea in most cases
The basic problem is in your autonomic muscles, the ones that work without you having to think about them. When they don't work right you might have a slack jaw, limp wrists, slouching problem, snoring, bedwetting, edema, and apnea.
Minerals are the answer, but particularly potassium and magnesium. We eat mass quantities of salt and sugar, both of which make you excrete potassium. The little bit you get in a banana isn't enough.
My apnea stopped with a single potassium pill. It's a dirt-cheap supplement, won't hurt and will probably help. You might have to up the dosage for several days to get the sodium/potassium back in balance.
---