Atlas Profilax
Posted by Cateye (Melbourne, Vic., Australia) on 07/04/2011


I have had a 'bad back' for about twenty years, and was diagnosed with scoliosis (lateral, not s-curve) about ten years ago. The pain between my shoulders and down my spine has been relentless since about 1999. (It's mid-2011 now).
I started with massage as a means to cope with the pain, which led to swimming (almost obsessively some have said) to try and strengthen the spine, regulate my breathing and straighten out my twisted rib-cage.
I then found a Gonstead Chiropractor (should a chiro really be rewarded with capitals?) who was proficient enough to keep me hooked on the pain-lessening cracks and yanks and crunchings. The big deal for me was the atlas adjustment with this guy.
He was the only chiro (I'd been put RIGHT off chiros when my back first popped twenty years earlier) who'd tried it, and it meant I could go anywhere from one day to three months in a state of ... ? less pain to almost painlessness, until it popped back out of place.
I found this chap about four/five years ago. Recently- about one month ago- I'd had a great series of Chinese massage and acupuncture sessions with the new massage shop opening round the corner. I knew I had to go back to my chiro, lovely guy he is, but I wanted to tell him, 'Just adjust my atlas please, everything will plop in to place once that's done. ' It seemed to be okay when the atlas was in place. Just seemed to suck that it popped out with a wrong turn of my head or even a sudden lift of my arm...
He did the atlas and several more (unnecessary) adjustments and I left walking on air. Colours brighter, air smelled... Less toxic, etc. That appointment I had said, 'Look, all due respect but I've been coming here for years and my back is still as dodge as the first time I met you. I want it FIXED. ' He suggested I come in the following week to see how long the atlas held, and to get some more adjustments. I was willing to give him the benefit of my doubts and the following week I went in and oh ye gods, what an horrendous sensation. He recognised the atlas was still in place and the usual suspects were in place too, so he did some crunching on some irrelevant PAINLESS vertebrae which had me walking out as if both sides of my bodies energy had been cheese-grated in different directions.
AWful. I got really mad with the pain, his work and myself and went home and studied up on the atlas. Also known as the C1 joint- the first bone by the base of your skull and mine. I figured there was was WAS a solution and I was GOING TO FIND IT.
'Atlas Profilax' kept coming up and I ignored it because it sounded like some cheap scam. After two nights of reading various forums and chiro pages, pseudo-science and claptrap I decided to check it out and was surprised at how much sense it made. I looked into related forums, reviews, you-tube personal accounts of experiences, the official site, and finally a local practitioner.
I made the appointment, cancelled my next chiro apt. the same hour, waited impatiently for five days then had it done.
This was just over one month ago.
The result is outstanding so far. At the risk of boring the brains out of everyone, this is definitely something worth researching. My back pain is dissipated into insignificance. I'd like to say it has completely gone but the muscles are still a bit stiff down in the mid-back where they've historically twisted the most. They no longer ache. This is HUGE for me. I feel them there when I turn, not every other moment.
The neck/shoulder pain is *poof* GONE. I can cook for hours (literally up to four hours) without uttering a word of pain and misery/throwing down utensils and lying on the floor to rest the muscles, I can even pick my hefty two yr old boy, cuddle him and carry him across the room. Miracles...
: )
I'd say it has gone altogether already but my righthand shoulder is giving me a bit of jip right now- it's probably related. That plus my massage girl has gone awol and one ought to get a fair bit of body work done to start to unwind the years of twisting that got one in a scoliotic state in the first place. I had a huge detox reaction to a massage the second week- 20mins on my right shoulder, shortest massage ever. AMAZE-ing sensation. I was balanced. Really amazing.
My husband has classic s-curve and has agreed to have it done if I can go two months without grizzling about my back. One month down, one to go- I'll be in touch.
It also helps with emotional things, spiritual things- private things. Please investigate- from a pain point of view there is nothing like it. I'm so happy about this, it's great to have an 'interested party' to vent my joy!
Replied by Cateye
(Melbourne, Vic., Australia)
07/04/2011

Replied by Nia
(Melbourne, Australia)
08/03/2012

---
Books
Posted by Michael (Atlanta, Georgia - USA) on 08/21/2008


Kimberly from Mineral, Va mentioned that she has scoliosis and was saying how she was going to have to treat this ailment differently. There is a "cure." Go to www.egoscue.com for Pete Egoscue's web site. Order his book, "Pain Free." In the index is the root cause of scoliosis and how to cure yourself. Read the first 3 chapters. Book is written so ANYONE can read, understand and follow.Pete Egoscue helped internaional golfer, Jack Nicholas cure his back problems and Jack says so on Pete's site. Jack Nicholas has done very few endorsements in his life. I cite this so people will know this is an actual method that works.
Replied by Tricia
(North Carolina)
11/06/2022

---
Exercise
Posted by Mama To Many (Tennessee, Usa) on 09/16/2013


Exercise for Scoliosis:
One day I was reading the page on Scoliosis, with interest, and thought I should share my story. I was diagnosed with Scoliosis when I was 11 or 12. (In the late 70's. ) So the traditional treatment was tons of x-rays to see how "off" my spine was (well, I guess that isn't treatment! ) If, at some point, my spine was 20 degrees off, that mean "backbrace" - my worst nightmare. I got x-rays every 3-6 months, depending on how I was growing. (The concern was that when I hit a growth spurt, it could get a lot worse. ) At one point, I hit the dreaded 20 degrees. The doctor I saw sent me for some physical therapy. I went once time and was given exercises to do at home. I am not the "athletic" type, but did do my exercises 6 nights a week for 15-20 minutes. I don't remember what they were, exactly, just basic back stretches and back strengthening exercises. My chiropractor has since given me similar exercises to do. I am sure you could find lots of ideas on the web.
Anyway, I did them for a month and then went to my next appointment. Praise the Lord, my back had corrected to 18 degrees! Well, 2 degrees doesn't sound like much, but it spared me from the back brace. I continued the exercises for some time. They continued to monitor my scoliosis and it did improve more--at some point it was about 11 degrees and another point it was 14 degrees, but I can't recall which was first. When I quit growing, I didn't have to go back anymore.
So, now I am 46. My scoliosis bothers me some (it didn't when I was young.) Pregnancy hasn't been great for my back. I do have trouble with my hip and neck at headaches, some. If I go to my chiropractor monthly it helps a lot. And, if I walk regularly, it helps. If I am good about doing back stretches and exercises it helps a lot. (I should be better about this than I am.)
Anyway, that is my scoliosis story. Mine was mild in the scheme of things, but I think the exercising did help the muscles to be stronger to keep my spine from worsening. It makes sense. If the spine is supported by strong muscles, it won't be so likely to bend or twist or whatever it does. Oh, I think swimming may be one of the very best exercises for scoliosis, but I didn't always have access to a pool growing up. One summer as a young adult I lived near a pool and swam 5 days a week and felt great.
Hope that will be of help to some parent whose child is dealing with this!

~Mama to Many~
Replied by Kathi
(New Brunswick, Nj)
12/27/2013

---
General Feedback
Posted by Loraine (Orlando) on 07/07/2014

Hi everyone....I have a quick question....my daughter who is 17 has scoliosis and someone recommended that I take her to the Clear Institute here in Orlando for treatment. Since these people do not take insurance, and I would be paying out of pocket, I was wondering if anyone has heard of these people and if so are they the real deal or a scam as some people seem to think. Please advice asap as I have an appointment with them this Wednesday. Thank you guys so much.....
Replied by Oscar
(Syracuse, New York)
07/08/2014

Replied by Mmsg
(Somewhere, Europe)
07/08/2014

Replied by Om
(Hope, Bc Canada)
07/08/2014

Replied by Betty
(Tn, Usa)
07/08/2014

Replied by Loraine
(Orlando)
07/08/2014

Replied by Anon Not Canada
(Not Canada)
06/23/2020

---
General Feedback
Posted by Bob (Makawao, Maui, Hi, Usa) on 09/21/2011

Aloha, my 31 yr., old daughter has a terrible case of Scoliosis and has heard that it may be related to a bacterial infection?? Any insight??
Replied by P
(Middle Of, Fl)
09/21/2011

Replied by Jen
(Bozeman, Mt, Us)
09/21/2011

---
Intensive Therapy for Scoliosis
Posted by Mama to Many (TN) on 03/06/2023


Dear all,
I just got back from Florida where I went to receive two weeks of intensive treatment for scoliosis.
There are a few of these treatment centers in the states. (clear-institute.org)
I went to Florida because Dr. Tony Nalda has a lot of experience and has treated many older patients. I learned of him from my daughter-in-law, who has been going to him for years.
It is not cheap therapy, it is intense, and most insurances do not cover it (thought it would behoove them to, as it is much cheaper than surgery! )
My scoliosis was diagnosed when I was a child. I had it monitored all through my teens. 20 degrees off was the magic number for a brace. Once I did get to 20 degrees off but after a month of physical therapy, it improved to 18 degrees and I never wore a brace. I was released from care when I was 17 or so because I had stopped growing and they were no longer concerned.
Either they did not know, or did not mention, or I was not listening, but scoliosis tends to begin to worsen again when you hit middle age. Sometimes the curve worsens a degree or two a year.
Back in September, I went to the orthopedist with bad hip pain. I had to stop taking walks. He did an xray and said it was my scoliois. He recommended PT.
My daughter in law suggested her doctor. I agreed that getting therapy tailored to my situation would be better.
I was at the clinic for 2 weeks. (Some will be there for just 1, others as much as 3 weeks.) All day, every day, I was on different types of machines, given chiropractic adjustments, and given specific weights and exercises specific to the curvatures in my spine.
In 2 weeks, my kyphosis was reduced from 85 degrees to 70 degrees (a curve of 30-50 degrees is a normal curve for my age.)
In 2 weeks the worst side to side curve went from 27 degrees to twelve (normal being 0 degrees.)
I was fitted for a custom brace to wear for 18 hours a day for the next year and have about 90 minutes of home therapy to do daily.
It is all a big commitment, but I think will be better for my health in the long run than surgery.
My hip pain, TMJ pain, posture, and digestion have all improved since going there.
It is not the easy route. The brace is not comfortable, but I am getting used to it. Just like a retainer after braces on teeth, the brace is meant to hold the correction and may even improve my numbers further.
My 19 year old daughter also had mild scoliosis and some back pain. She went with me for one week of treatment. She is young and flexible. She had a 50% reduction in the curves in her back. She has 90 minutes of home therapy a day but no brace.
Years ago, someone asked here on EC about this treatment, concerned it was a scam. I understand that concern! It is a lot of money. But after seeing and experiencing it, I can say it is not a scam. Everyone has a custom treatment plan, and it is scientifically based.
I will keep you posted on my long term results but wanted to put this out there in case someone needs to know about this sooner!
~Mama to Many~
Replied by
Art
(California)
03/06/2023
1666 posts
Mama to Many
(TN)
03/07/2023

Replied by mmsg
(somewhere, europe)
03/09/2023

---
Lifts
Posted by John (Trang, Thailand) on 06/09/2011

cattlab2010(at)gmail(dot)com Scoliosis/Short left leg 2cm. I've put 5mm cardboard lifter in the left shoes & wondered why not put 1-2cm in. It will level the pelvis. Anyone see any problems?
---
Lifts
Posted by Lisa (Vancouver, Wa) on 10/22/2010


My brother cured himself of scoliosis by putting lifts in his right shoe. His right leg was shorter than his left--you could see in the mirror that his right shoulder was lower than his left--It makes total sense.... His spine was being pulled to the right because of the pressure. Also, He had TRIPLE "E" wide feet.... They shrunk back to "E" width. Makes total sense... The pressure was relieved. He said he could feel the strain in his right ham string (he says this is necessary--Also, look in the mirror to make sure your shoulders are even--I'm using 3 lifts now)--He believes that the leg grew muscle hence lengthening his right leg to be even with his left leg. It took 2 years, but now he doesn't wear lifts anymore. He mentioned to me that I should try it, as my right shoulder is lower than my left... Well, Praise God, I Grew 1".... Actually, my spine just straightened out... Lol... Since I've been using the lifts for a few (maybe 2) months... I'm literally 1" taller! I made the nurse measure me twice at a recent doctor's appointment cuz she said I was 1" taller than I've been since high school... I'm in my mid-40s now. I have a way to go to get my leg lengthened... But I'm so Happy! Woo Hoo! We're supossed to shrink as we get older.... If that ain't "God using the foolish to confound the wise" then I don't know what is.
Replied by Connie
(Franklin, Ma)
10/22/2010

Replied by Connie
(Franklin, Ma)
10/25/2010

Replied by Lisa
(Vancouver, Wa)
11/14/2010

Replied by Connie
(Franklin, Ma Usa)
12/02/2010

Replied by Lisa
(Vancouver, Wa)
12/02/2010

Replied by Carly
(Seattle, Wa - Usa)
12/02/2010

Replied by Connie
(Franklin, Ma)
12/02/2010

Replied by Connie
(Franklin, Ma)
12/04/2010

Replied by Carly
(Seattle, Wa - Usa)
12/04/2010

Replied by Lisa
(Vancouver, Wa)
01/02/2011

Replied by Maureen
(Hamilton, Nj)
06/27/2011

Replied by Cateye
(Melbourne, Vic., Australia)
08/05/2011

---
Melatonin, Vitamin D, Calcium
Posted by Art (California) on 07/01/2022 1666 posts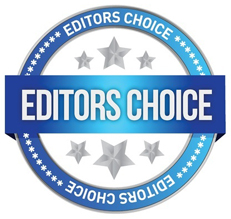 Recently I was talking with a friend whose daughter has Scoliosis that is worsening and causing her significant pain on most days. She was asking me if there are any alternatives that might help to slow the disease progression and I explained to her that studies on this aspect of supplements for scoliosis are very limited.

I mentioned to her that there is some data that suggests that melatonin may be helpful and I related a recent study (May 2022) that used vitamin D, calcium and melatonin at relatively low doses and did show some positive activity. She asked me to tell her more about the study and I did.
The study :
https://www.ncbi.nlm.nih.gov/pmc/articles/PMC9140159/
In this study they used Melatonin at just 1.5 mg/night, vitamin D at just 2000 iu/day and calcium at 600 mg/day, all relatively low doses.
One way that they determine the severity and or progression of scoliosis is by measuring the actual curvature of the spine in degrees and this is referred to as the "Cobb angle". In this study, they measured the participants' Cobb angle at the beginning of the study and again after one year of supplementing the test intervention. In the control group that did not receive the supplements, the average initial angle was 27.00 degrees and after one year the Cobb angle had increased to 32.15 degrees indicating that disease progression and further spinal curvature had occurred.
In the intervention group that did receive the supplements, their initial average Cobb angle was 23.73 degrees and after one year of intervention, their Cobb angle was 22.76 degrees or almost a full degree lower than at the beginning of the trial suggesting that the curvature of the spine not only did not worsen but actually had slightly reversed.
Here is an important quote from the study :
>>> ' In our study, the melatonin mean was 8.44 pg/mL for the control group, which is at the bottom level of the normal range (8–16 pg/mL), and 7.66 pg/mL for the study group. The value increased to 14 pg/mL after one-year supplementation treatment with melatonin and also correlated with a positive outcome for the patients enrolled. In our opinion, patients should be monitored for their melatonin levels and supplemented if values are close to the baseline or below. ' <<<
Here is a chart from the study that shows the Cobb angle changes from before supplementation and after one year of the intervention :
| | | |
| --- | --- | --- |
| | Control Group | Study Group |
| Initial Cobb angle | 27.00° | 23.73° |
| Cobb angle at one year | 32.16° | 22.76° |
| Initial vit. D3 | 19.39 ng/mL | 19.93 ng/mL |
| Vit. D3 at one year | - | 39.88 ng/mL |
| Initial Ca | 9.87 mg/dL | 9.87 mg/dL |
| Ca at one year | - | 9.90 mg/dL |
| Initial melatonin | 8.44 pg/mL | 7.66 pg/mL |
| Melatonin at one year | - | 14.00 pg/mL |

Given the fact that there are limited options for scoliosis, this study is important as are its findings.
So after telling her about the study, I encouraged her to read it as it is very informative and offers hope where there is usually very little hope in a disease like scoliosis other than surgery. I further reminded her that the doses used in this study were relatively low compared to the doses I have used and she agreed the doses were low also. Her daughter's primary doctor had her in tears by the time she got back to her car because he told her that her daughter would likely need to go on an opiate for pain management and she would only get worse from this point forward and would eventually have to have surgery on her spine to try to reduce the spinal curvature. I'm not sure what his intent was by telling her that, but the effect it had on her was terrible. After I told her the results of this study she seemed much more positive and she said she was hopeful that her daughter would be able to at least significantly slow the disease progression at a minimum.
Her daughter's primary doctor referred her to an orthopedic doctor and I encouraged her to discuss this study with him when she goes for that first appointment and to also discuss the possibility of increasing the dose levels a bit higher in the hope of improving further on the study results in terms of time to improvement and magnitude of improvement. She is looking forward to that appointment now!
Art
---