Alkalizing Remedies
Posted by Tim (Orange, Ca) on 05/21/2015


I had a bout with shingles for 3 months and nothing worked. Took lysine and stayed away from any foods high in arginine still no help. Forget what the doctors give you, that only puts your immune system in the dumpster. So I started getting my ph up with baking soda and a little molasses. Then baking soda 2 tsp and 6oz of distiller water three times a day. Then hit the vitamin c heavy. 500 mg every hour. Chewables are easy. Or 1000 mg every 2 hours and 4000 mg bed time if you can sleep. If you get ph test strips you can check your ph level. Disease, cancer, mites, parasites and bacteria do not live in a high ph body. They will slowly fade away. You have to be persistent. I also take magnesium 400 mg twice a day a good multivitamin with twice a day and don't forget the apple cider pills 500mg 2 pills three times a day.
---
Aloe Vera
Posted by K (Chicago, IL) on 07/02/2009


I have been using fresh aloe juice/gel/flesh topically overnight on my chest and back to try to heal scarring due largely to acne. I had been dealing with acne and scarring for months now. Just two nights of applying aloe liberally and directly onto my skin, letting it dry a bit, and then putting on a pajama top overnight has produced surprisingly good results. I am so relieved and amazed. I recommend this very simple, inexpensive, and natural method to everyone.
Replied by Stacy
Atl, Ga
07/15/2009

Replied by Kathy
Stanwood, WA
07/19/2009

Replied by Jason
Long Beach, California
01/08/2010

Replied by Agapegirl
Orlando, Fl
09/06/2011

---
Aloe Vera, Lemon Juice, Honey, Vitamin E, Toothpaste
Posted by Jessica (Vancouver, Canada) on 11/17/2007


A while ago I experimented with a bunch of home remedies to clear up my acne scars and found that topically applying the following worked for me:
- aloe vera gel (works better on fresh wounds)
- lemon juice
- honey
- vitamin e oil or capsule
- toothpaste
- cucumber juice (leave it on for 15 minutes and wash off with cold water)
- make a paste of salt, baking soda, lemon juice, and honey. Leave on face for 15 minutes and wash off with cold water.
Hope these help someone!
Replied by Sarah
Dubai, UAE
10/05/2008

Replied by Toni
Hutchinson Island, Fl
03/09/2011

Replied by Joy
Pensacola, Fl
09/18/2011

Replied by Swara
M.p., India
03/08/2015

---
Apple Cider Vinegar
Posted by Helpyourself (Houston, Texas, Usa) on 11/11/2011


Started drinking 2 tbls of acv, 1 tbl honey and a splash of lemon instead of coffee.
Drink coffee a couple times a week with 1 tbl blackstrap molasses. The scar tissue on the bottom of my big toe quit growing. Used to have to dig out tissue every three days or so.
It stopped growing! Amazing. I had this problem for 20 years and now after a couple weeks with the above I no longer have the scar tissue.
Also, put Apple Cider Vinegar on my dry legs and the dryness is gone, legs look like fresh skin. Amazing!
Replied by Zg
Santa Barbara, Ca
04/07/2012

Replied by Phylday
Cisco, Tx
08/01/2012

---
Castor Oil Pack
Posted by Susi_nola (New Orleans, Louisiana) on 10/15/2016 2 posts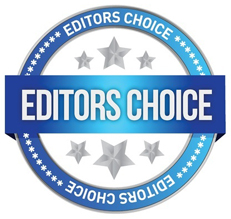 My husband had tracheal stenosis after having a tracheotomy in the ICU for 6 weeks after colon cancer surgery complications, which means the build up of scar tissue in his airway. His tracheal stenosis got so bad that he had to have outpatient surgery 7 times. Like clockwork, 6 weeks after each surgery the scar tissue would inevitably return to such a point that my husband couldn't breathe, and he'd be back into another surgery. At one point he went into respiratory distress his airway was so closed. After the last surgery the doctor suggested we give him a permanent tracheotomy.
My husband is very active with hiking and other exercise, was in his early 40's at this point, and our child was 2, so this was absolutely out of the question. I looked up scar tissue remedies on Earth Clinic and found that applying Castor Oil to external scars had helped some people.
So my husband began rubbing a thick layer of cold pressed Castor Oil on his neck where his tracheotomy had been, and where the tracheal stenosis has been recurring. He did this in the morning and at night, tucking a washcloth into his shirt to keep the greasy oil off of his clothes. Miraculously, within 24 hours David's breathing started easing as if the scar tissue were disappearing. And within a couple of days his airway seemed completely open again. Since he started doing this, my husband has not had another surgery for tracheal stenosis. This is an incredible cure that works! My husband is an especially tough customer because his neck had been radiated during his teenage years due to Hodgkin's Lymphoma so he also had scar tissue from that.
David continued his twice/day castor oil treatment for a couple of years. The scar tissue/tracheal stenosis never returned. I wish we had tried this before suffering through 7 surgeries, but better late than never! And better than a permanent tracheotomy! I hope this will help some other people recover easily from their tracheotomies. It is an incredibly easy cure.
Replied by Monica
Palo Alto, California
08/24/2018

Posted by Grace (Wash.) on 03/16/2015


I had to have 2 nose surgeries. Resulted in scar tissue and sinus infections. The ENT wanted to do surgery to remove the scar tissue. A year earlier I had my appendix removed and that area began to hurt it was scar tissue. The doctor said they could do ultrasound to dissolve it
I wanted a natural approach, I did castor oil pack on nose, with a heating pad and did the same on my abdomen, 2x a day for an hour. I took daily serrapeptase, 2 twice a day on an empty stomach . I read 3 books on proper juice fasting which included, couple colonics and coffee enemas. Apparently between the 8-15 day on a juice fast the body begins to dissolve scar tissue. If you're thin only 10 days of juice fasting is recommended. Of course talk to naturopathic doctor before starting.
Replied by Brian
Pleasinton
06/07/2015

Replied by Grace
Wash
09/06/2015

---
Posted by Valerie (Los Angeles, Ca ) on 11/30/2011

Hi, I had breast augmentation surgery and I keep getting scar tissue so as a result of this I already had 3 surgeries to remove it but keeps coming back. Will a castor oil pack work to soften it?
---
Cauliflower Ear Remedies
Posted by Natural Ways Mama6 (Centerville Indiana) on 04/23/2014

My son has cauliflower ear from wrestling, I was wanting to know any all natural remedies or essential oils I can use to heal this naturally?
Replied by Caitlin
Austin
04/24/2014

---
Cocoa Butter for Scars
Posted by Cindy (Batavia, Ny) on 09/26/2016


Vitamin E and/or cocoa butter to heal scars. Cocoa butter works great. Can get a Stick at the drugstore or look for a stick on Internet. Make sure it's pure cocoa butter and not cream that's mixed with other stuff. When I was a child back in the late 1950's I got a bad case of chicken pox and had pox marks/scars all over my face. Doc said to use cocoa butter. My whole face cleared up except for one tiny pox mark I still have. All others gone. Made my face real nice.
---
Coconut Oil, Melatonin Powder
Posted by Janet (Asheville, Nc) on 11/26/2012


I have been battling a small bleeding spot on my nose for 2 yrs. I tried vit c but because of work only let it scab once so that wasn't enough and I use h202 on it too. Finally I used effudex for 3 weeks which turned it into a pea sized (flat) tender scar which only ended up bleeding 2 mos later after I scrubbed it so it could have been bcc not just ak. I couldn't get an appt with the Dr. for 5wks so I started EVCO and powdered melatonin tabs paste. Fantastic! First of all there was no nasty scabbing, just night 5 I think I made a crusty paste and woke up with some blood on my face but the skin looked o. K. There was tremendous healing in 10 days and I would say 2 weeks I could no longer discern the spot or root of the bleeding. I still have a spot of pinker skin from the effudex damage but its not tender anymore. I don't have insurance so that is why I was trying natural cures. It is day 18 and I feel very good about it so far, but I will follow up my post since so many things failed. I had made an appt for a biopsy coming up in 2 wks so I might be cancelling that since I'm tired of having a wound on my face.
Replied by Sunscreen User...
Boca Raton, Florida
11/29/2012

Replied by Jan
Asheville, Nc
02/28/2013

---
DMSO
Posted by Gregor (Petaluma, Ca) on 02/22/2014

4 years ago I had a case of shingles on the left side of my face which left several scars within my left eye. My vision in that eye is distorted as one scar is in the center of my eye lens. An eye specialist said there is no present treatment, not even laser, that can remove the scar.
Does anyone know of a treatment using DMSO to soften or dissolve scars inside the eye?
Also, is there anything that will kill the shingles virus as I still get outbreaks on my face? I have tried olive leaf extract, but that has not worked. Thanks. Gregor
Replied by Mr. Ree
Usa
02/23/2014

Replied by Karol Elliott
Uk
11/15/2014

Replied by Smudge
Vietnam
11/23/2014

Replied by James222
New Hampshire, US
11/23/2014

Replied by Claude
Montreal, CA
12/28/2014

Replied by Kim
Wa
05/14/2015

Replied by Linda R.
Studio City Ca.
11/14/2018

Replied by Susan
Florida
07/09/2020

Replied by Orh
Ten Mile , Tn
07/10/2020

---
DMSO, SSKI
Posted by Psyborg (Indianapolis, Indiana) on 08/21/2011


I mix equal parts DMSO and SSKI (Super Saturated K (potasium) Iodide, which is basically Iodine. Google SSKI and see. I apply it several times a day to a scar I have between my knuckles and the scar has gone down from what looked like a dome to almost flat.
Replied by Veritas
Philadelphia, Pa, Usa
01/04/2013

---
Extreme Moisture
Posted by Cary (phoenix, Arizona) on 11/01/2007


I have never used bloodroot, however I have read that it can cause scars. Scars such as burn scars are treated by continually keeping the skin moist. Extreme moisture should allow all of the capillaries to grow back to gather fully, thus preventing scar tissue. The point I am making is that if it works for preventing scars for burn victims than it should prevent most other scaring. Keep in mind that what ever you use, it must contain antibacterial properties. Failure to do so my allow the area to become infected with bacteria and other nasty fungus, etc Neosporin and burn creams such as 1% silver sulfadiazine cream are two product that work well. It would also be beneficial if you can cover the area with a thin plastic wrap. Here in the USA we call it saran wrap. Its the same thing they put over a new tattoo. Then a bandage, gauze or ace bandage will hold it in place. DO NOT let a scab form or else it will prevent the capillaries from forming new healthy skin. The scab is what causes the scaring in the first place. I have found that it is ok to let the bandaged area dry out a few hours a day. If the skin starts to harden, that's ok. It should soften up once again after you reapply the ointment and bandage.
Ps. If you have pre existing scar tissue you can use the same method, however it take much linger once the scar has already had time to form. God bless.
Replied by Ellis Garvin
Haiku, Hi
09/02/2009

Warning

Replied by Hermiticwonderer
Los Angeles, Ca
02/21/2014

---
Fulvic Acid
Posted by Cinda W. (Newkirk Ok) on 10/03/2017


Internal scar tissue
For three years my husband has had to have a track or t-tube because of a shelf of scar tissue in his throat caused accidentally in hospital saving life from heart attack. We tried stabilized aloe, manuka honey, serrapeptise, nannapeptise, and all the blood tests to make sure his levels were good( 9 vile of blood and book of results). We backed off of everything except aloe, plant based vitamins, minerals etc. and as much organic food as possible
but then friend asked us to test a new product on our pasture and as I studied I told husband people were drinking it. Since it was plant based (liquid trees) called Fulvic and it was 28-30 which was a big thing. Anyway after last surgery a week ago the surgeon came out to say the shelf had dissolved and wondered what we did different. Looks like about to get it out. He is turning 70 soon.
---
General Feedback
Posted by Kathy (Chicago, IL. USA) on 03/05/2009


03/05/2009: Kathy from Chicago, IL. USA writes: "have a question and didnt know how to ask. my house was infested with fleas. i got many bites on my legs. everywhere i was bitten is now a brown mark. flat not like scar tissue. is there any way to get rid of the marks or does anyone know why they would turn brown. my legs look horrible. just discovered your site. its awesome. started the oil pulling. all i had was olive oil and i have noticed no difference. will try with sesame oil when i go to store. for those having reactions to coconut oil you may be allergic so try a different oil. thanks for any help"
EC: Hi, Kathy. Your question has also been posted on fleas remedies page in the pets section...
Replied by Sarita
New York, NY
06/17/2010

Replied by Alexis Baker
North Charleston, South Carolins, US
06/03/2012

Replied by Hermiticwonderer
Los Angeles, Ca
02/21/2014

---