Ginger for Pregnancy Nausea
Posted by Brigitte (Houston, Texas) on 01/11/2008


Please, note that I speak from experience. Nothing works better than eating several small yet healthy meals and taking ginger supplements or eating ginger snaps for alleviating the nausea that comes with the early stages of pregnancy. Usually by your fourth month you will no longer need to bother with this as the nausea becomes less over powering. Note that the olfactory senses in a pregnant woman are keenly acute and it would also be of great assistance to bring a handkerchief lightly dowsed with baby powder or some other light fragerance that is easily tolerated by the expecting mother for times when an unpleasant odor sneaks up on you.
Replied by Sharron
(Atlanta, GA)
04/02/2009

Replied by Sarah
(San Diego, Ca, Usa)
01/19/2012

---
Lemon Juice, Raw Ginger
Posted by Thelena (Utretcht, The Netherlands) on 07/27/2009


i have tried drinking lemon juice with honey as a tea and eaten raw ginger for morning sickness and i haven't noticed a change the whole day that i have tried all these remmedies is there something else i could take. help
Replied by
Pam E.
(Southern California)
09/27/2021
98 posts
---
Molybdenum
Posted by C (Co) on 08/01/2017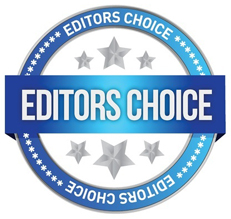 Back in early 2016, I was looking into molybdenum and noticed that a regional diet study had found lower morning sickness in areas where the diets were high in legumes and whole grains, which happen to be the best commonly-eaten food sources of molybdenum (element #42). The grains that are high in molybdenum are oats and barley, not wheat, which would explain why this connection hasn't been made before. Molybdenum is used by five known enzymes in the body, one of which is sulfite oxidase. Sulfite oxidase, which converts sulfite to sulfate, catalyzes the final step in the process of breaking down endogenous (made in the body) hydrogen sulfide all the way down to sulfate (which is recycled or excreted in urine). Sulfites are known for making people sick, including with nausea, and recent research into hydrogen sulfide has found that it's important to angiogenesis (making new blood vessels from existing ones, so very important when the placenta is being formed) and keeping the uterine muscles from contracting. It looks as though morning sickness might be partly a result of excessive sulfite in our bodies due to not being able to break it down fast enough. Foods that interfere with sulfite oxidase (sulfites and nitrites, especially) do seem to be common triggers for nausea in morning sickness and motion sickness.
So to apply this to morning sickness, eat more legumes/liver/cream/barley/oats/nuts and avoid sulfites (all over the place in processed foods) and nitrites. If you want to try taking molybdenum as a supplement, talk to your OB/GYN first because pregnancy is no time to experiment with large, chronic doses of anything.
Replied by
Whisperingsage
(Northeastern California)
09/21/2017
47 posts
---
Peppermint Tea
Posted by Mama to Many (TN) on 11/14/2022


My daughter has dealt with severe morning sickness. Now that she is 16 weeks pregnant her symptoms are improving but not gone. Over the weekend she had a cold and had some peppermint tea and found that it got rid of her nausea. She continues to find it helpful. She does add some honey or sugar and milk to it.
Peppermint tea is wonderful for nausea from other causes, too! Plus, it is delicious. I have been drinking Twinings Buttermint Tea with almond or oat milk and a bit of stevia for a while, especially on chilly nights.
~Mama to Many~
---
Potato
Posted by Mama To Many (Tn) on 09/10/2020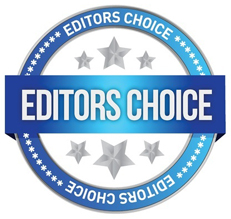 While I am on the subject of potatoes, I learned recently that potatoes are a remedy for morning sickness! Somehow I never heard of this when I was having my babies, but my daughter in law is dealing with morning sickness and a mutual friend suggested potatoes. She said her midwife told her about them. She said she often ate a baked potato for breakfast in pregnancy. My daugther in law has found this to be helpful.
I suppose I shouldn't be surprised. A baked potato is often a first food that I offer to a child who has been sick. It goes down easily and provides some calories and nutrients without being too heavy.
My favorite way to prepare potatoes, if I want something a little more fancy than a baked potato, is to cube the potatoes and toss with olive oil and salt and pepper and bake at 400 till they are beginning to crisp on the outside but are still soft on the inside. When I make these, no matter how many I make, they all get eaten. (And make amazing leftovers for breakfast with some eggs. :)) I am going to make some for my daughter in law tomorrow evening.
---
Protein and B6
Posted by Em (Milwaukee, WI) on 01/03/2022


For morning sickness:
Up your protein and B vitamins (specifically B6)
Made a big difference for me, I started with protein shakes and fruit juices then moved to foods, if you're having trouble eating.
---
Red Raspberry Leaf
Posted by Toni (Oregon) on 02/21/2016


Red Raspberry Leaf:
From experience this is the absolute best remedy for morning sickness, but I'll put a spin on it. I couldn't drink the tea because the smell made me sick. I got violently sick with each of my pregnancies. Tried everything from crackers to B12 shots and nothing worked.
A friend recommended red-raspberry leave capsules. You must get them with just red raspberry, no mixture (often mixed with rose hips).
Take two three times a day. Gets rid of 80% of morning sickness. After the first three months, reduce dose to two one time a day throughout pregnancy to strengthen uterus. Makes labor and recovery much easier.
Replied by Marnie
(Nampa, Id)
11/07/2018

Replied by Mama To Many
(Tn)
11/08/2018

---
Red Raspberry Leaf
Posted by Tan Koon Peng (Singapore) on 06/27/2008


Red raspberry leaf tea has been used for thousands of years and has earned the reputation of being the "supreme" herb for pregnant women. It can relieve almost any discomfort of pregnancy from morning sickness to leg cramps. It has also been shown to strengthen & tone the uterine wall and help to make delivery easier and speedier by helping the uterus contract more efficiently and helps expel the placenta after.
Red Raspberry Tea have help many mothers relieved labor pain by a great deal and prevent miscarriage successfully.It have even helped a woman who had four miscarriages had 2 baby in 3 years in a row.She drank this tea daily and become a mother for the first time.
Historically women have taken raspberry leaf tea throughout their pregnancies up to and including childbirth. You may choose to drink raspberry tea during your pregnancy but add more red raspberry leaves to your drink in your final month of pregnancy. This would be great for drinking during labour & right after.
Raspberry leaf tea has traditionally been used as a woman's herb to control heavy menstrual bleeding, reduce the risk of miscarriage, and promote a healthy pregnancy. A folk remedy for minor mouth sores is to gargle with raspberry leaf tea. The Chinese traditionally used raspberry leaves for diarrhea, stomach ailments, muscle pain, and other conditions. Raspberry has also been recognized as a topical remedy for use on burns and wounds.
Red Raspberry seems to help prevent morning sickness, tone uterine muscles, reduce pain during labor, and ease childbirth. Along with blackberry, raspberry is recognized to be rich in astringent tannins that can have a beneficial effect on diarrhea. Raspberry may also help to prevent or treat: common cold and flu,sore throat,bleeding gums.
Raspberry leaf has a rich concentration of vitamin C, E, A & the B complexes. It also contains calcium & iron in one of its most absorbable forms. These are all nutrients which are very important during pregnancy.
Raspberry juice was one of twenty vegetable and fruit juices tested that showed antimutagenic activity against benzo[a]pyrene, which is a mutagen and carcinogen.
Researchers in Mexico found that ellagic acid, a phenolic compound that occurs naturally in raspberries, inhibited the mutagenicity of a strain of aflatoxin.
Raspberry Leaf: Used to restore a hormonal balance, nourish the uterus, and prevents pregnancy complications. Contains vitamins and minerals including vitamin c and calcium. The alkaloid fragrine helps tone the uterus and muscles of the pelvic region. A powerful fertility-promoting herb.
Raspberry heals the lower body organs and pelvic muscles, which helps to ease difficulties associated with uterine disorders. Also relieves tension and strengthens kidneys and urinary tract.
Scientists found that raspberry contains the alkaloid fragrine, which may relax certain pelvic muscles and promote uterine health. Ellagic acid, which also occurs in strawberries, grapes, and black currants, has antimutagenic and anticarcinogenic properties. Raspberry also contains flavonoids including quercetin; tannins; polypeptides; and vitamin C, calcium, and other nutrients.Red Raspberry also promotes healthy nails, bones, teeth, and skin.
To make a tea, pour 1 cup boiling water over 1 to 2 teaspoons of herb and steep for ten minutes. Strain.
During the first trimesters, drink 1 cup per day. During second trimester, drink 2 to 3 cups per day. In the final trimester, drink 4 to 5 cups per day. Using a teaball would be useful. You can also drink it HOT for better results.
Please store the dried tea in an airtight container in the freezer to keep the herbs dry and fresh.
Red Wine Vinegar
Posted by Cclln (France) on 01/13/2015


I've had horrible morning sickness for about 8 weeks now. I'm at week 14, pregnant with twins, and the doctors keep saying that it's just hormones and will get better. Funny enough, from week 13-14, it only got worse. I've only vomited a few times, but I have severe nausea all day and dry heaving about once an hour. It's gotten so bad that it wakes me in my sleep. I've tried everything from eating small meals, eating crackers, lemon, ginger, drinking lots of water, and 3 types of anti-nausea homeopathic treatments and none of them worked at all.
Last night, after waking from the nausea and dry heaving, I decided to look online for natural remedies I haven't tried and came across some studies linking morning sickness with a bacterial infection called H. Pylori. It said that antibiotics and colloidal silver work in getting rid of it, and probiotics such as kimchi, kombucha and vinegar work, too. I'm not sure if I actually have h. pylori, I've never been tested for it, but I thought since I have homemade red wine vinegar at home, I might as well try it out as a treatment for my nausea.
I added one tablespoon to a glass of water and drank it and 30 minutes later, the nausea subsided, and now it's been half a day, and still no nausea. They say, apple cider vinegar works well, too.
I'm ecstatic to have found something to help me function like a normal person again and happy to share this with other morning sickness sufferers.
---