Cause of Polycythemia Vera
Posted by Digger (Ma) on 06/17/2018


Polycythemia vera:
I am a journalist who was on a big story, and uranium, silicate glass, and antimony were found in one burner of my gas stove. 9 months after exposure after I started passing silicate glass kidney stones. Uranium was also found in my hair and the urine of one member of our family. Less than 2 years later, my platelet count was super low, and hemoglobin creeping up. Iron also was elevated 6 years later. Am now dealing with a diagnosis of polycythemia vera.
My understanding is that it's often attributed to genetic mutations due to radiation exposure and is not usually hereditary. Also, ATSDR study in PA where there were increased incidents of polycythemia vera showed an increase in exposure to coal dust with uranium in it. Just thought I'd comment about my experiences. If you smell a rat in your personal situation, there may be one. Two known criminals went to jail in relation to my case.
Wishing all of you the best outcomes.
Replied by Staunch
Charlotte, Nc
08/03/2018

---
Dietary Changes
Posted by Sharon (Wellington) on 07/22/2018


Polycythemia Vera - while what to eat is important, consider not eating for a while and letting the body do some repair work while not having to concentrate on digestion. I have started down this road - doing fasts of just over 4 days and each time my numbers come back within normal (JAK2+). I want to know more about if this is going to work as an ongoing thing and what the maintenance # of fasts and length of fasts may be required.
I have just managed to get hold of a copy of Jason Fung's fasting book - so hopefully, more info is on hand.
One of the things I had heard from a cancer doctor - was when fasting for cancer - water only, and then distilled water at that. Having been eating ketogenically for a while - fasting is not a hard thing to do!
Replied by Anon
Usa
07/23/2018

---
Posted by Bonnie (Florida, US) on 11/07/2014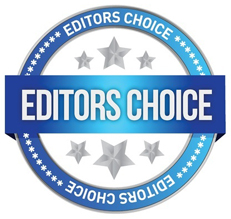 I was diagnosed with Polycythemia Vera in 2010. My red blood cells were at 1 million and normal is 200,000 to 400,000. My cancer doctor started giving me phlebotomys and hydroxyurea. The lowest my red cell count ever got to was 800,000. Two years ago I looked up foods that thin your blood and started eating them. I was visiting my dad at the time and went to his doctor after two weeks being on this diet. He did a blood test and my count was 300,000!!! He asked if I was sure about being diagnosed with PV and I told him I had a bone marrow biopsy and was positive. He couldn't believe it.
If you want, just look up foods on the internet that thin your blood and avoid the ones that thicken your blood. I no longer take hydroxyurea or get phlebotomys and am normal!!
Replied by Greg
Nj
12/31/2014

Replied by Sagarie
Srilanka
01/22/2015

Replied by Anatoli
New York
01/27/2015

Replied by Ruth
Malta
02/01/2015

Replied by Bee
New York, US
02/01/2015

Replied by Leonard
Nampa, Idaho
02/09/2015

Replied by Abdul
India
02/10/2015

Replied by Hoodedclaw
Saffron Walden, Essex
02/12/2015

Dave F.
Chicago
03/29/2016

Replied by Hoodedclaw
Saffron Walden, Essex
02/13/2015

Replied by Susan
Usa
02/24/2015

Replied by Kevin
Mo., US
03/20/2015

Replied by Charity
Faithville, Us
03/20/2015

Replied by Rick
Charlotte, Nc
07/05/2015

Replied by Shimi
Hod Hasharon
07/11/2015

Replied by Kay
Texas
08/12/2015

Replied by Cayenne
Florida
08/23/2015

Replied by Alicia
San Diego, Ca
08/23/2015

Replied by Veronica
Rhode Island
11/03/2015

Replied by Pamela
Saint George
11/03/2015

Replied by Syed
Hyderabad, India
07/03/2016

Replied by Eli
Los Angeles, Ca
09/26/2016

Replied by Judy
California
10/21/2016

Replied by Deepak Sharma
Delhi
11/26/2016

Replied by Rosie
Mn
01/31/2017

Replied by Mama To Many
Tennessee
02/01/2017

Replied by Mmsg
Somewhere, Europe
02/02/2017

Replied by Mama To Many
Tennessee
02/02/2017

Replied by Valentin
Argentina
04/22/2017

Replied by Lawrence
Nashville Tn
05/28/2017

Replied by Regina F.
Canada
05/29/2017

Replied by Khalid
Wah Cantt Pakistan
08/17/2017

Replied by Semi
California
09/13/2017

Replied by Crystal Mcgraw
Arizona
09/14/2017

Replied by Semi
Ca
09/14/2017

Replied by Jan
New Zealand
09/30/2017

Replied by Tracey
Cairns Queensland
10/23/2017

Replied by Barbara
Las Cruces, Nm
12/31/2017

Replied by Sadeck
Durban, South Africa
01/05/2018

Replied by Mark B.
New Zealand
02/03/2018

Replied by Janet
Tacoma, Wa, Usa
04/04/2018

Replied by Sabiha
Pakistan
04/30/2018

Replied by Excitr1011
New York
07/30/2018

Replied by Frank
Quebec
08/25/2018

---
Replied by Cris
Mi
07/25/2013