Hydrogen Peroxide Inhalation Method
Posted by Rob (Kentucky) on 10/23/2020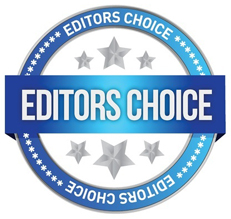 I have not seen a General Recipe to follow for Nebulizing Hydrogen Peroxide so here is one I use.
This "general recipe" is for internal use. You can use 3% brown bottle hydrogen peroxide. I load this into my medicine cup on my nebulizer.
-As a preventative to keep infections at bay / promote healing – add 0.5 ml (cc)(or ~12 drops if using a dropper) to a nebulizer filled with 5 ml (cc) distilled saline water. Use once a day or as often as you feel the need.
–To fight a lung, bronchial or sinus infection or to get hydrogen peroxide into the body for a systemic treatment – add an amount (see below) of 3% hydrogen peroxide to a nebulizer filled with 5ml (cc) distilled saline water. Use several times. Repeat this process 4 -6 times a day and more often when fighting a virus.
✔The lowest effective dose is ~0.5 ml (cc) or ~ 12 drops (if using a dropper) in 5 ml (cc) distilled water for about 3 minutes. (As a guideline: 1 ml usually contains about 25 drops, but obviously varies with different droppers). If this is your first time using this therapy, use this dose (or even less) to test your reaction. Use this treatment every 2-4 hours.
✔Increase dose as tolerated up to a maximum ½ tsp = 2.0 ml (cc) in Nebulized 3% H2O2 will not only contact the lungs, it will also enter the bloodstream, where it will oxidize pathogens and toxins. For a maximum of 10 minutes per breathing session. Use this treatment every 2-4 hours.
Caution must be exercised by smokers and individuals who have used prescription and nonprescription drugs in their lungs, and those who are very sick. If H2O2 solution is too strong, the H2O2 reaction with a heavy contaminant or microbial presence could promote tissue-damaging inflammation in the lungs and a potentially dangerous systemic "die-off" effect, called the Herxheimer Reaction.
Warning: The following symptoms after nebulizing indicate that you are using too strong a solution - flu-like symptoms, headache, fever, diarrhea, fatigue. Consult your physician before using peroxide in a nebulizer.
---
Hydrogen Peroxide Inhalation Method
Posted by Doug (Denver, Colorado) on 01/27/2008


I came down with pneumonia Jan 2007. Doctors at the urgent care gave me Factive and it cleared up the pneumonia at first. Then around summertime (same year) I developed a chronic cough which I felt was from the initial pneumonia. Around Novemeber I came down with full blown bronchitis, or some kind of a lung obstruction. Iran into Bill's HP treatment protocol and everything is fine now. What a rough year I had in 2007 regarding my health. This was especially difficult for a guy that has never been sick in his life. I will never stop using HP again. All of this suffering could have been stopped months ago. Thanks again Bill and Earth Clinic...
---