Garlic Salve
Posted by Rob (Kentucky) on 11/05/2020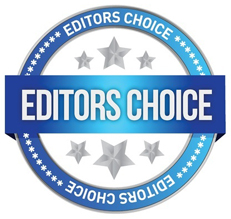 Garlic Salve is use by both the Amish and Mennonite communities here in Kentucky as well in other states. They know it as "A Natural Antibiotic". Yes, it makes you smell like a garlic bulb but it does kill infections in the lungs FAST!
You can usually pick up a 4oz tin of it at country stores near their communities, or you can make a crude version of this at home on the stove.
Materials needed:
one bulb garlic (peeled and minced)
olive oil
coffee mug made from ceramic
metal pot
fine strainer
How to make:
Put the grated garlic into coffee mug. Allow it to set for 20 minutes in the mug to convert the garlic juice to allicin. Add enough olive oil to the coffee mug to fill it by ¾. Now put the coffee mug in the middle of the pot. Add water to the pot, enough to bring water level up to the half way mark on the coffee mug. You now have made an "improvised double boiler". Turn on heat to medium setting. You want the water hot but not boiling. Stir mixture in mug from time to time. Cook for at least one hour while maintaining water level in pot with fresh water. Turn stove off and allow mug to cool to room temperature. Strain olive oil/garlic thru a fine strainer to remove pulp. If you want to, add 10 drops lavender oil to the mug too help with the smell.
Apply this garlic oil to bottom of feet, chest, back, sides and around neck 3 – 4x/daily to draw out and kill infection in the lungs due to bronchitis or pneumonia and the best remedy for pleurisy. This garlic oil can be used on babies and the elderly.
Internally, we drink Mullein leaf tea with honey or Mullein tincture throughout the day.
---
Hydrogen Peroxide Inhalation Method
Posted by Rob (Kentucky) on 10/23/2020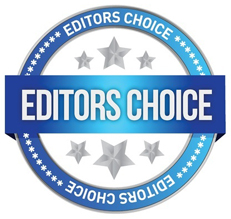 I have not seen a General Recipe to follow for Nebulizing Hydrogen Peroxide so here is one I use.
This "general recipe" is for internal use. You can use 3% brown bottle hydrogen peroxide. I load this into my medicine cup on my nebulizer.
-As a preventative to keep infections at bay / promote healing – add 0.5 ml (cc)(or ~12 drops if using a dropper) to a nebulizer filled with 5 ml (cc) distilled saline water. Use once a day or as often as you feel the need.
–To fight a lung, bronchial or sinus infection or to get hydrogen peroxide into the body for a systemic treatment – add an amount (see below) of 3% hydrogen peroxide to a nebulizer filled with 5ml (cc) distilled saline water. Use several times. Repeat this process 4 -6 times a day and more often when fighting a virus.
✔The lowest effective dose is ~0.5 ml (cc) or ~ 12 drops (if using a dropper) in 5 ml (cc) distilled water for about 3 minutes. (As a guideline: 1 ml usually contains about 25 drops, but obviously varies with different droppers). If this is your first time using this therapy, use this dose (or even less) to test your reaction. Use this treatment every 2-4 hours.
✔Increase dose as tolerated up to a maximum ½ tsp = 2.0 ml (cc) in Nebulized 3% H2O2 will not only contact the lungs, it will also enter the bloodstream, where it will oxidize pathogens and toxins. For a maximum of 10 minutes per breathing session. Use this treatment every 2-4 hours.
Caution must be exercised by smokers and individuals who have used prescription and nonprescription drugs in their lungs, and those who are very sick. If H2O2 solution is too strong, the H2O2 reaction with a heavy contaminant or microbial presence could promote tissue-damaging inflammation in the lungs and a potentially dangerous systemic "die-off" effect, called the Herxheimer Reaction.
Warning: The following symptoms after nebulizing indicate that you are using too strong a solution - flu-like symptoms, headache, fever, diarrhea, fatigue. Consult your physician before using peroxide in a nebulizer.
---
Vitamin C
Posted by Lizzie (London, Uk) on 08/14/2011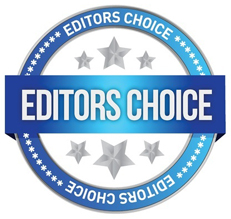 My partner had triple pneumonia last year. This also affected his heart and he was getting weaker and weaker. The doctors could not get rid of it, it just kept coming back. Out of desperation I looked up pneumonia cure on the net and read how one man cured himself by using heavy dosed of vitamin c. We were desperate and decided to try it. The idea is that you take powdered vitamin c mixed in water. Can be anything from 5 grams to 20 grams and keep taking throughout the day until you get close to diareah. You then know the amount to take for the next day. My partner was on 200grams a day! On the first day he took it he was coughing up blood and shivering... Later he felt much better. The next day alot less blood and then after that it completly went away! Was amazing to witness as in the past we would of had to go to hospital and he would have been given an oxygen mask to breath, an antibiotic drip and god knows what else. And would stay in hospital for a week. After this vitamin c episode he did not get pneumonia again!
---