Garlic Salve
Posted by Rob (Kentucky) on 03/04/2023

★★★★★
Here is another recipe for making Garlic Salve. I call it the "Quick & Dirty Method" and it's super simple to make.
My Aunt & Uncle (80's - unvaxxed) both came down with covid but my Aunt turned into Pneumonia because she won't follow directions and schedule for taking the medicines.
I used this salve along with herbal tinctures (my Cold and Flu Blend) internally and nebulizing colloidal silver/H2O2 to heal my relatives. This garlic salve is commonly called GOOT. It stands for Garlic Oil Ointment Treatment but there are many different recipes being posted on the internet which makes it confusing.
Here are a few basic rules when it comes to garlic. – Never apply raw undiluted garlic or its juice to the skin because it will burn the tissue. – The Amish consider 2 garlic cloves as being a medical dose which means it has to be strong to be effective.– Garlic is the strongest natural anti-microbial known to man. Garlic loses up to 90% of its healing properties when cooked, so using raw garlic is key! – Garlic is the most studied herb every. Garlic contains approximately 33 bioactive sulfur compounds, several enzymes and 17 amino acids. Garlic also does something that pharmaceutical antibiotics never do! Garlic can increase your immune system activity.
Studies have shown that it increases the natural killer cells of the immune system and reduces inflammatory cytokines (chemical messengers of the immune system). – Louis Pasteur 1858 (the father of pasteurization), the well known microbiologist, reported that 1mm of garlic juice killed bacteria and he maintained it was effective even against some bacteria resistant to other factors. It was later discovered that one raw crushed clove of garlic contains the antibiotic equivalent of 100,000 units of penicillin and has been proven to be more effective than both penicillin and tetracycline in suppressing certain types of disease carrying agents. 100,000 Units = 60mg of penicillin.
– Researchers at Washington State University have found that the compounds in garlic are 100 times more effective than two popular antibiotics at fighting the Campylobacter bacterium, one of the most common causes of intestinal illness. Their work was published recently in the Journal of Antimicrobial Chemotherapy.
Are you impressed yet?
Materials needed:
– one head of garlic (peeled) cost .50cents. I like chinese white.
– one 7.5oz jar of coconut oil (liquefied) cost $1.25 at Dollartree, Butcher Boy Brand.
– an electric blender or single serve smoothie blender is what I use. Method:
– Place peeled garlic into blender.
– Place coconut oil jar into a warm water bath so the solid coconut oil will liquefy.
– Once liquefied, add coconut oil to blender. Save C/O jar for putting finished mixture back into.
– Now blend C/O and Garlic bulbs together. You want the mixture to be finely minced. No chunks!
– Once blended, pour back into the C/O jar. Any excess oil can be put into a small bowl and used for first application.
Mixture will stay "potient" only for 2 weeks. Make new batch after 2 weeks if needed. It's that simple.
Why does GOOT works:
Coconut oil contains lauric acid that kills fungus, bacteria and viruses. Raw garlic is full of natural agents that help it function as an antibiotic, antiviral, anti-fungal, antiseptic and a germicide. Garlic is also known to be a diuretic which is helpful in combating water retention and helpful in flushing toxins out of the body. Garlic has the ability to be effective against Candida, parasites, and bacteria and viruses when it is applied. In addition, it treats systemic infections by absorption through the skin into the blood supply and travels throughout the body.
This powerhouse combo starts working almost immediately to attack the problem and begin healing the body. GOOT, rubbed into the skin, transfers raw garlic oil directly into the blood stream. Apply on the feet of children or infants to fight infections. Rub on chest for chest colds, cough, bronchitis, pneumonia or rub into and around nostrils for sinus infections. Rub on the soles of feet and put on socks overnite for cough or cold. Rub on sore painful joints since garlic has pain relieving properties, Place on cotton swab for ear infections. Apply directly to sores inside the mouth.
Rub on Athlete's foot or genital area for jock itch. Insert GOOT into affected area for yeast or other related infections. Apply on rashes any place. GOOT kills Candida, parasites, bad bacteria and virus by direct application. Also can be applied on bug bites. It is used as an anti-microbial ointment, and also as a poultice that helps put anti-biotic properties into your bloodstream when you are sick. I have put it on my lips when I have felt a cold sore coming on, and guess what? "no cold sore"....
In addition, it treats systemic infections by absorption through the skin into the blood supply and travels throughout the body. It can be applied to feet, chest, throat, temples, joints or massaged all over the body head-to-toe. Test the oil on a small patch of skin to make sure there is no skin reaction.
This treatment can be applied after a warm bath and left on overnight for maximum effect. Protect clothing, bedding, and furniture from this pungent oil. How to use: Yes you will smell like a garlic bulb….

* Respiratory Infections. Apply to chest, back, side and neck and on bottom feet (then cover with socks) every 2-3 hours as necessary.
* Arthritic joints. Rub into painful joints at nite before bed. * Ear infection. In its melted state, you can put drops into the ear canal and plug with cottonball. Apply it around the outer ear.
* Sinus infection. You can put drops into the nostril. Rub ointment over sinus cavities. Use caution around your eyes!
---
Garlic Salve
Posted by Rob (Kentucky) on 11/05/2020

★★★★★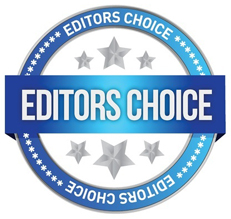 Garlic Salve is use by both the Amish and Mennonite communities here in Kentucky as well in other states. They know it as "A Natural Antibiotic". Yes, it makes you smell like a garlic bulb but it does kill infections in the lungs FAST!
You can usually pick up a 4oz tin of it at country stores near their communities, or you can make a crude version of this at home on the stove.
Materials needed:
one bulb garlic (peeled and minced)
olive oil
coffee mug made from ceramic
metal pot
fine strainer
How to make:
Put the grated garlic into coffee mug. Allow it to set for 20 minutes in the mug to convert the garlic juice to allicin. Add enough olive oil to the coffee mug to fill it by ¾. Now put the coffee mug in the middle of the pot. Add water to the pot, enough to bring water level up to the half way mark on the coffee mug. You now have made an "improvised double boiler". Turn on heat to medium setting. You want the water hot but not boiling. Stir mixture in mug from time to time. Cook for at least one hour while maintaining water level in pot with fresh water. Turn stove off and allow mug to cool to room temperature. Strain olive oil/garlic thru a fine strainer to remove pulp. If you want to, add 10 drops lavender oil to the mug too help with the smell.
Apply this garlic oil to bottom of feet, chest, back, sides and around neck 3 – 4x/daily to draw out and kill infection in the lungs due to bronchitis or pneumonia and the best remedy for pleurisy. This garlic oil can be used on babies and the elderly.
Internally, we drink Mullein leaf tea with honey or Mullein tincture throughout the day.
---