Garlic Salve
Posted by Rob (Kentucky) on 11/05/2020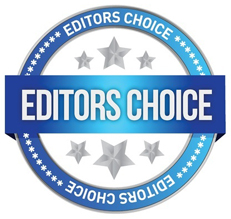 Garlic Salve is use by both the Amish and Mennonite communities here in Kentucky as well in other states. They know it as "A Natural Antibiotic". Yes, it makes you smell like a garlic bulb but it does kill infections in the lungs FAST!
You can usually pick up a 4oz tin of it at country stores near their communities, or you can make a crude version of this at home on the stove.
Materials needed:
one bulb garlic (peeled and minced)
olive oil
coffee mug made from ceramic
metal pot
fine strainer
How to make:
Put the grated garlic into coffee mug. Allow it to set for 20 minutes in the mug to convert the garlic juice to allicin. Add enough olive oil to the coffee mug to fill it by ¾. Now put the coffee mug in the middle of the pot. Add water to the pot, enough to bring water level up to the half way mark on the coffee mug. You now have made an "improvised double boiler". Turn on heat to medium setting. You want the water hot but not boiling. Stir mixture in mug from time to time. Cook for at least one hour while maintaining water level in pot with fresh water. Turn stove off and allow mug to cool to room temperature. Strain olive oil/garlic thru a fine strainer to remove pulp. If you want to, add 10 drops lavender oil to the mug too help with the smell.
Apply this garlic oil to bottom of feet, chest, back, sides and around neck 3 – 4x/daily to draw out and kill infection in the lungs due to bronchitis or pneumonia and the best remedy for pleurisy. This garlic oil can be used on babies and the elderly.
Internally, we drink Mullein leaf tea with honey or Mullein tincture throughout the day.
---