Apple Cider Vinegar, Blackstrap Molasses, Castor Oil Packs  
Posted by Sabina (Dusseldorf, Germany) on 11/16/2012


I have been suffering from abdominal pain, bloating and nausea for really long time when finally it appeared that I had there Ovarian Cyst... HAD, because thanks to this site it is gone!! I was really scared when dr told me about the cyst and was afraid that I would have to take hormones... Since I found this site I have decided to try ACV BM. I also did acupuncture and Castor Oil Packs. After three weeks of pain being stronger some days, some days lighter, but with almost immediate relieve for my abdomen comfort (bloating etc. Was gone) I had two days of strong pain and on third day woke up with NO feeling at all!!! I went to ginecologist and after exam he said that the cyst is GONE!! :)))
I feel soooo relieved!! And sooo good with light stomach finally! Thank you all ladies to share that wonderfull remedie!! :))
---
Apple Cider Vinegar, Molasses, Echinacea, Dong Quai  
Posted by Margaret (New Jersey) on 08/19/2017 1 posts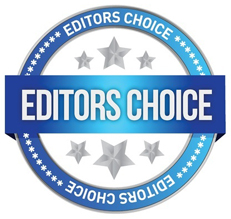 This is my story. MARGARET D. STORY.
Please feel free to share.
I feel the responsibility of sharing my story, because someone out there, might benefit from it.
A couple of months ago, an ultrasound test indicated an ovarian cyst on my left ovary. A complex one. For those who are not too familiar with the term, a complex ovarian cysts, is not a result of the menstrual cycle process as a "simple" ovarian cyst might be. A complex ovarian cysts can result in overgrowth, leading to further complications. This also includes the risk of ovarian cancer.
My cyst was largely replacing the left ovary. That's why, the surgery topic was imminent to avoid future complications. My right ovary was affected too by a "simple cyst".
In one of my conversations with the doctor, I asked her if there was any other way to get rid of the problem to avoid surgery. Sadly she said "no". My left ovary was going to be removed as well.
An MRI was performed as well. The cyst actually was getting bigger.
My brain was set up for surgery. But while waiting for my insurance to approve the procedure, I started to overthink: What if I can get rid of the cyst with natural alternatives?
After hours, and hours of research, and after reading testimonies after testimonies, I decided to try it. Why not? I didn't want to go though surgery PERIOD!!
I came across Apple Cider Vinegar, molasses, Echinacea and Dong Quai.
The dosage:
1 spoon of Apple Cider Vinegar and 1 spoon of molasses. Mix together on a 4 to 5oz of warm water, early in the morning on empty stomach. The same dosage before going to bed every night.
3 Echinacea pills, plus 2 Dong Quai pills. Up to 3 times a day.
I did this for a 3 week period without missing any dosage.
Note: if you are taking any blood thinner, need to take precautions with the Dong Quai. And if you are suffering from cancer as well. Try to reduce or eliminate the consumption of aspirin. Stop taking Dong Quai during your menstrual cycle. If you are pregnant, consult your doctor first.
Update:
My last trans abdominal and trans vaginal ultrasound was performed August 9, 2017 and got the results on August 16, 2017.
Results: No indications of either cysts. Not even a trace. CYSTS ARE GONE!!
I hope this information can help you or can help anyone you know that is going through the same or similar situation.
If it worked for me, can work for someone else. Keep the faith and GO FOR IT!
Replied by Joann
Hermosa Beach
09/24/2017

---
Avoid Chocolate  
Posted by Anon (Anon) on 12/15/2013


Don't eat chocolate when you have ovarian cysts. I have symptoms of PCOS. When I get pain where my ovaries are, which I assume are cysts, it's usually because I've eaten chocolate. If I take pills for balancing hormones the pain goes away within a day.
---
Replied by Sheilleen Falcon
Miami
12/21/2013

Replied by Jocel
Manila, Philippines
08/31/2013

Beets and Molasses  
Posted by Mike (Baytown, Texas) on 10/27/2010


Used the beets and molasses to cure ovarian cyst in my wife. She had a clear ultrasound after 1 month of beet juicing. Thanks again Earth Clinic.
Replied by Sky
Aden, Yemen
12/02/2010

Replied by Ew
Rockville, Md, Usa
12/15/2010

Replied by Ksiusha
Sd, Ca
01/20/2011

Replied by Luzwanted-togetpregnant
Manila, Philippines
03/04/2011

Replied by Carly
Seattle , Wa - Usa
03/05/2011

Replied by Coco
Teaneck, Nj
03/05/2011

Replied by Che
Roxas City, Philippines
03/06/2011

Replied by Luzwanted-togetpregnant
Manila, Philippines
03/08/2011

Replied by Nazia
Hyd, Ap, India
05/27/2011

Replied by Gayla
Centreville, Alabama
08/16/2011

Replied by Highpriestess
Miami, Florida, U.s.a.
04/09/2012

Replied by Joanne
Victoria, Canada
12/12/2016

Replied by Gwen
Cleveland, Oh
05/26/2017

---
Beets, Apple Cider Vinegar, Aloe Vera  
Posted by Lefoo (Albquerquen, Nm, Usa) on 01/01/2012


I was having lower abdominal pain, fatigue, extreme boating, leg pain and other symptoms and because I lost my insurance I was not able to just call my doctor. I googled my symptoms and realized it was ovarian cysts which I had years ago. I read about the aloe, beet, molasses, ACV remedy. THANK GOD!!! The end of the first day of the mixture three times a day I was 90% pain free. I hadn't slept well in days before but after a good nights sleep the bloating was almost all gone. The leg pain is completely gone. I smash 2 or 3 beets with a fork add the organic aloe vera and molasses, mix with the fork and drink it down. Then I chase it with an ounce of apple cider vinegar. I may start to dilute the ACV because it's pretty tough stuff. I still feel some fatigue but I feel and not 100% yet but it's only been a couple days. I heard I should be on the remedy for 40 days and change my diet. I am cutting out red meat for a couple weeks and anything with white flour and will cut out any refined sugar products. It will be a challenge with the diet situation but I will rather feel better and be healthier. I'm so grateful for woman who ban together to help other women. Thank you all you beautiful ladies!
Replied by Kay
Butterfly City, Ca
01/02/2012

Replied by Marie
Toronto, Ontario, Canada
07/07/2012

---
Posted by Alice (Lusaka, Zambia) on 08/31/2011


I was diagonised with an ovarian cyst measuring 8. 54cm. Every time I visit the hospital I would be given antiobitics which seemed to make the situation worse by making it increase in size. I come accros this site and started doing the beets, ACV and aloe vera for one month. I thank God I went to the hospital today and the cyst is completely gone. Thanks for the informtaion you are really touching other peoples lives for all the contributions.
Replied by Stella
Chicago, Il, Usa
09/01/2011

Replied by Alice
Lusaka, Zambia
09/08/2011

---
Replied by Nek
NZ
07/02/2013

Replied by Anon
07/02/2013

---
Replied by No Oc
Houston, Tx
07/04/2013

Beets, Carrots, Non-Alcoholic Wine, Molasses  
Posted by Angie (St. Croix, Virgin Islands) on 09/15/2009


I was told about 4yrs ago that I had a cyst and fibroid. I took everything possible to get rid of them and nothing seemed to work including herbal pills and cleanses. Finally my aunt prepared a mixture of 5lbs of beets, 2lbs of carrots, half a bottle of non alcoholic red wine and 2 jars of molasses. I drank this mixture twice. The first one I took one shot glass three times a day before I ate for 15 days. The second batch I took two shot glasses a day one before breakfast and one before dinner. Your cycle should be heavy for the first couple of days. Alcoholic beverages are a definite no while taking this. I went for my ultra sound today and there were no cysts nor fibroids the technicians nor doctor could believe that they were all gone. I was also told that females should drink this remedy at least once a year to prevent any irregularities.
Replied by Josie123
Colorado Springs, Colorado
10/01/2009

Replied by Sara
The Beach, Canada
10/08/2009

Replied by Robin
Powdersprings, Ga
10/08/2009

Replied by Leekat
Bulawayo, Zimbabwe
02/11/2010

Replied by Polly
Harlingen, Tx
02/13/2010

Replied by Polly
Rgv, Tx
03/30/2010

Replied by Lisa
Thousand Oaks, Ca, Usa
03/31/2010

Replied by Chele
Saugerties, Ny
07/13/2010

Replied by Tina
Utrecht, Netherlands
07/26/2010

Replied by Helen
Beirut, Lebanon
07/26/2010

Replied by Tina
Utrecht, Netherlands
07/27/2010

Replied by Helen
Beirut, Lebanon
09/07/2010

Replied by Shasa
Selangor, Malaysia
09/18/2010

Replied by Shasa
Selangor, Malaysia
09/19/2010

Replied by Faithinhealing
Forest Park, Ohio
09/20/2010

Replied by Shasa
Selangor, Malaysia
09/21/2010

Replied by Josie
Mariposa, Ca, Usa
01/27/2011

Replied by Nazia
Hyd, Ap, India
05/27/2011

Replied by Cysticgal
Toronto, Canada
06/14/2011

Replied by Patricia
Lagos, Nigeria
07/05/2011

Replied by Nkechi
Lagos, Nigeria
07/27/2011

Replied by Ola
London, Uk
08/05/2011

Replied by Huma
Texas, Usa
08/17/2011

Replied by Stav
Israel
11/24/2014

Replied by Hannah
Lubbock, Tx
02/29/2016

Replied by Sylvia
Goodyear
05/15/2016

Replied by Mmsg
Somewhere, Europe
05/16/2016

Replied by Cheryl
Nj
09/11/2016

Replied by Steve
Nevada
09/11/2016

---
Carrot, Beet, Parsley, Spinach, Apple Juice  
Posted by Jesusislovetome (Fayetteville, Nc) on 12/20/2009


Ovarian cysts
I discovered quite by mistake, that juicing carrots, beets, parsely, spinach and green apples is not only delicious but it also caused my cysts become much smaller. I made up this mix simply for the health benefits and one of the immediate effects was that my monthly cycles became very lite and not painful as they had been in the past. It took some research to find out that it was the beets that I included in the mix. I drink a glass full every day. I make this in large quantities 5 pounds carrots,4 green apples, a few sprigs of parsley, a hand full of spinach and 2 whole beets. I hope this is helpful to someone, God bless.
Replied by Olu
London, Uk
09/02/2011

Replied by Huma
Carrollton, Tx. u.s.a
09/16/2011

---
Castor Oil Pack  
Posted by Su (London) on 03/25/2017


Yes, I have used castor oil for my ovarian cysts. I have two left ovarian cysts but I used castor oil three/four times a week on my ovary and massage then put hot water bag for an hour. I used it for five months then I went back for my cysts and it went out after all. I believe in castor oil can cure ovarian cysts and strongly recommended for women who suffering in this problem.
---
Posted by Mdfabone (Burbs, Ill) on 11/19/2016


I rubbed castor oil on my lower abdomen then placed a piece of plastic over my abdomen then used a padded heating pad on low for about a month to dissolve a cyst on my ovary. A castor pack will work as well. But do not use during your cycle.
---
Dermoid Ovarian Cyst Remedies  
Posted by Margyg (Newcastle, Australia) on 03/25/2014

Hi,
Am trying to find a cure for a Dermoid Ovarian cyst as most of the posts refer to the fluid filled Ovarian Cysts that have symptoms and are painful. I have no symptoms or pain. I have just been diagnosed by ultra sound with a 10x6x4cm cyst that would have been growing for many years.
For the past 20 years (from one week after I stopped breastfeeding my youngest after being continuously pregnant and breastfeeding for 8 years straight) my body has shown signs of hormone imbalance but all the blood tests come back normal or opposite to what they expect. I was very physically fit at the time and always went back to 52Kg after each birth.
Within one week after stopping breastfeeding, I began putting on weight (30Kg in 28 weeks) as well as many other hormonal changes including height growth. Exercise or anything that increased my metabolic rate increased the weight and increased the rate at which my body and its functions deteriorated.
22 years later, the hormonal imbalance result has been detected by the finding of the dermoid ovarian cyst in my left ovary. The recent blood tests still show normal range for hormones and no cancer indicators.
Ovarian cyst cures are mentioned online with a great success rate but are mainly referring to the fluid filled cysts that can come and go.
I would like to find out if the same treatment for the fluid filled ovarian cysts would eradicate the dermoid cyst which usually consists of hard tissue. If not, what would dissolve the dermoid cyst. Trying not to have left ovary surgically removed and researching so that I do not activate the growth of the cyst.
Would then be able to use some of the remedies to put my body into an alkaline state to prevent future cysts occurring and for good health and hormone balance.
Two weeks ago began taking borax (5ml of a borax solution - 6g borax/L) each night. Skin sores that have not healed for months are now healing.
Hoping for some advise and cure.
MargyG
Replied by Mike62
Denver
03/25/2014

Replied by Stav
Israel
11/24/2014

Replied by Sasha
Bloomington
08/31/2016

---
Dietary Changes  
Posted by Claudia (Menifee, Ca) on 10/16/2009


Relief to Ovarian Cyst and PMS Symptoms.
For many years I have suffer from extremely painful periods and all of the usual symptoms, bloating, water retention, upset stomach, etc. etc. About a month ago I had an ultrasound and it was confirmed I had ovarian cyst on both ovaries, the one on the left one was big, I don't know the exact size. Anyway I came home with a Dr's prescription for a medication that was supposed to help ease the symptoms and shrink the cysts, but after reading the side effects (cases of high levels of acidosis on some women) I decided not to take the medicine. On the last 5 to 6 weeks I've drastically change my diet to a High vegetable intake all trhoughout the day, veggie juice in the morning, veggies in my eggs, high fiber cereal, home made gazpacho at least a couple of days a week, fish, chicken and lots of veggies for dinner, I switched from regular milk to almond milk, low fat yogurt (in moderation) nuts such as almonds and sunflower seeds for snacking. No red meat, no fast food, pizza, fried chicken,sugar,bad carbohidrate, soda and specially coffe. Lots of water with some lemon juice and a hint of baking soda. I also did the beet/molasses drink twice a day for two weeks. Today I'm on my second day of my period, and haven had to take a single pain killer, no bloatting, or upset stomach, just mild cramps like it should always be, I'm taking herbal teas for comfort and easing symptoms. I'm so thrilled about it, (I don't look pregnant anymmore), I've lost over 5 lbs. and feel very calm and light. I will continue following this natural approach, and continue educating myself, I'm not sure if the cysts will ever go away, but the symptoms are definately not the same anymore. I'm going to get another ultrasound in a few months and then I'll be able to see if there has been a change on size and amount of the cyst, maybe they'll be gone! Good luck to everyone, and thank you to all the people that have provided valuable information to this subject.
Replied by Jess
Birmingham, Al
06/17/2011

Replied by Lifechangingcysts
Savannah, Ga
10/07/2011

Replied by Marcia
Glendale, Az
06/23/2015

---
Dietary Changes, Apple Cider Vinegar  
Posted by Alicetine Righteouschild (Nassau New Providence, Bahamas) on 01/02/2012


Hi ladies, I am 39 years young, I was tied off five years ago, after I gave birth to twins. Soon after I started having heavy 20 day periods with unbearable pains.
In February of 2011, while having my period, I fainted on my job and was taken to hospital by ambulance. After many tests and scans they discovered an ovarian cyst, and discharged me from hospital, before my next appointment I had my period and this time it was heavier than anyone can imagine. After my fiance found me on the floor unconcious, he took me to my Dr.who sent me to the emergency room where Dr.said I needed surgery. I was so worried I knew there was something else that could be done naturally, so I desperately surfed the internet, for months.
I put off my wedding and dedicated some serious time into finding a remedy other than surgery-that's when I came across this website and the apple cider vinegar remedy. Stopped eating red meat, fastfoods, chocolates, dairy products, animal fats, sugar, caffeine, sodas and breads made with white flour. I started drinking 100% juices and green tea and 180 ounces of water daily, eating lots of vegetables, fruits and boiled foods, prunes, nuts and beans.
I tried the apple cider vinegar in my water and juices twice daily, and I also douche twice daily with strong vinegar and water, and I must say it's been three weeks and I feel and look much better. My stomach is much flatter and I can now sleep on my stomach at night, no more heavy bleeding or pains.
I am so glad I came across this site. My cyst was the size of a cantaloupe I could have actually felt it in my stomach, this remedy along with praying in faith and believing God for my healing is truly working. I didn't show up for my surgery but I rescheduled an ultrasound and I will keep you ladies posted on my results. I truly believe my cyst has shrunk, and I believe in these remedies and my God.
Replied by Lauren
Queens, Ny
01/02/2012

Replied by Pearl89
Collinsville, Vai Hasd Js
01/24/2012

Replied by Philippa
Frankfurt, Germany
05/19/2012

Replied by Jee
Singapore
11/06/2012

---
Dim, Flaxseed, Chckweed  
Posted by Aquarelle (West Coast, America) on 06/01/2012

My naturopath recommended DIM supplements (pill form) in the treatment of ovarian cysts. She recommended it for at least 3 months along with Vitex (chasteberry) to 'reset' my system. DIM is an estrogen blocker, extracted from cruciferous vegetables (like cauliflower) and I've read a few comments suggesting adding those into the diet which is a great idea too.
In addition to this, she suggested I take either ground flaxseeds or psyllium husks daily or on a regular basis in order to flush the system and keep things moving. She said that this is a big help with ovarian cysts.
I can say that a 'complex' cyst that was found back in December had found to be decreased in size in March, and just last week was no longer there. Although I am now also using a Chickweed tincture (as recommended by Susan S. Weed) because I wanted to shrink this cyst, the DIM and vitex are what was in use at the time of this 'shrinking' cyst. So that is promising.
But...they did discover I have a 'new' cyst. And my issue may not be about shrinking them as they come and go, but... How to keep them from recurring. And I believe that perhaps a large part of my issue has to do with stress. I have had my share (haven't we all) as I am also recovering from Adrenal Fatigue.
I looked up 'stress' and 'cysts' online and found a few interesting articles... Of course we all know what stress can do. I believe that this was a big dot to connect as I can pinpoint major stress events and what followed, though it's not a perfect pattern. Just a thought to throw out there. There is so much mystery surrounding ovarian cysts it's really very unfair.
---
Essential Oils  
Posted by Bluessky777 (New York, US) on 11/28/2014

Hi, Momma to Many mentioned Frankincense oil can help treat an ovarian cyst. Can you recommend any other excellent essential oils to try? I was reading about Vetiver essential oil, do you think that would help?
Thanks
Replied by Mama To Many
Tennessee
11/28/2014

---