Alkaline Diet, B Vitamins, Mobility Exercises
Posted by Jazzz (Delta Junction, Alaska, Usa) on 11/30/2011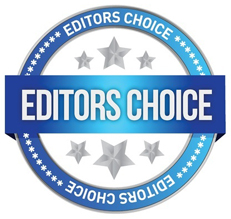 It's time for me to give back to this website so I'm writing about nerve regeneration remedy which worked for me. Two years ago my ulna nerve was severed, the doctors gave me a bleek outlook of recovery. They told me I would have limited mobility in my hand and my outer three fingers would be numb and unusable. Over time, due to lack of use, my hand would become decrepit. It would also be extremely week. My doctor also told me I should forget about dental school, it's not going to happen. Anyways, having written a 15 page paper on nerve regeneration in undergrad, I knew several things:
1) Use it or loose it! Start immediately! Work at it all day long! The sooner the better because that is when the long term success will occur.
2) Secondly, nerve regeneration occurs in everyone, even for spinal injuries. It does not actually happen for most people because scar tissue (which is internally present for all injuries) releases a sequence of not well understood events that inhibit the regeneration. Therefore, my own theory is that it is important to reduce the internal scarring, which can be done by minimizing inflammation, which can be minimized by an alkaline diet.
After I got out of the hospital I immediately went on a strict alkaline diet. It is important to do this as soon as possible, and don't kid yourself, be true to the diet, your regeneration depends on it.
I also did weekly vitamin B shots in my arm. I did this myself at home to keep costs down.
My doctors told me that they had never seen someone with quit a remarkable recovery as mine for my type of injury. After one week I was wiggling my fingers- something the doctors expected to never happen. After one month I could ever do slightly grip. Two months later I had full finger movement and after six months 90% of the feeling came back, I could open jars, write, ad had full motion.
Replied by Heidi
(Manhattan)
01/12/2016

---
Alpha Lipoic Acid
Posted by Happy0349 (Fairfax, Va ) on 08/19/2016


I take ALA 600mg 3 times a day for Nerve pain.
---
Avoid Too Much B-6
Posted by Becky (Ca) on 10/18/2017 32 posts


I was having burning nerve pain and stopped my multivitamin. I believe it may have been too much B-6.
Becky
---
Dog Bite Numbness Remedies
Posted by Kimberly L. (Augusta, Ga) on 04/20/2019

I have a question. I got bit a week ago by my roommate's small dog while trying to break it up from fighting another dog. I got bit in the palm of my hand. its a deep bite. This has left my 3rd finger numb. I can feel a little but its pretty much dead feeling. I do not have any infection I did see a doctor and he is thinking that I may have been bitten in the nerve. Can anybody help give me some advice so that I can do something natural to help fix this problem?? Please and thank you.
Replied by Flower's Mom
(Pueblo of Acoma, NM)
04/22/2019

Warren K.
(Wisconsin)
06/26/2019

---
GABA and Stevia
Posted by Annie (Europe) on 09/19/2014

Hi
I was hoping to purchase some GABA supplements. I remembered reading a piece on here by Bill which said that sweeteners are not good for nerves - I hope I am remembering accurately. Anyway, I was purchasing a GABA supplement, and it said it contains Stevia Leaf Extract, and I am wondering if this is similar to the sweetener. If so, I don't think I will purchase. Can anybody clear this up please.
Thank you.
Replied by Om
(Hope, Bc Canada)
09/19/2014

Replied by Bruce31s
(New orleans, LA)
09/11/2022

---
Magnesium Oil, Chlorophyll
Posted by Karen (Idaho, Usa) on 10/20/2010


14 years ago I suffered a terrible head/neck/shoulder/brachial plexus injury from a head-on car accident. After many years of surgeries, years of prescription meds, therapy etc. my right arm remains nearly 70% paralyzed and I battle pain and spasms everywhere from the neck down continually. Sometimes I can barely walk. One particular remnant of my injuries is that for all these years since my injury my fingers have not wrinkled in water as they used to prior to the accident. My doctor said it is because of the nerve damage. He said that is how they can tell sometimes if a person has a nerve problem, they soak their hands in water. With all my other aches, pains and spasms this however was the least of my problems, and didn't affect my life, just an observation of the change.
Three years ago I met a person who changed my life. He was a walking miracle (another story) and he inspired me to seek a life change through nutrition and natural remedies. In the course of my trying many things I came across an article on the benefits of Magnesium and so bought me a bottle and started taking them daily. I also bought a bottle of concentrated chloropyll and put several drops in my juice daily. If I can remember right, it was about 2 weeks later that I was taking a shower and noticed my fingers felt funny. I looked at them and saw something I hadn't seen in years... Wrinkled skin! This was a clear sign to me that my nerves had improved after all those years. But, as we sometimes do, I got side-tracked with life the past year and got away from my healthy regime and my symptoms all worsened and again my fingers stopped wrinkling.
About three weeks ago I returned to using magnesium and eating healthy and today my fingers started wrinkling again in water! I am now going to up my magnesium intake and start using the Magnesium Oil to see if I can make further improvements. This tells me it's helping my nerves... I'm hoping the Magnesium Oil will help my spasms and pain. I still have the partial paralysis but I hold out hope that I'm very close to finding the solution or combination of solutions. Although this is my first post, I have been browsing this site almost night and day since I found it and have shared it with all my friends.
Replied by Gina
(Waxahachie, Texas)
10/21/2010

Replied by Ali
(Poplar Grove, Illinois)
10/10/2011

---
Nerve Damage Remedies
Posted by Gareth (Craigavon, Northern Ireland) on 09/08/2013

My wife had an operation to remove a disk from her back at L5 S1 as it was causing severe compression. Before surgery she was diagnosed with Cauda Equina Syndrome. She had numb left leg and foot, no bowel or bladder control or sexual feeling and obviously severe back pain.
Following surgery, back pain has reduced greatly so she can walk now though hips are sore, still numb up the front of left leg starting at 2nd toe from left in and back of calf. Bladder control has returned and can feel bowel movement but she says it feels like her anus is "dropping" each time.
She is fearful atm as no sexual feeling has returned as yet, still completely numb, saddle anestesia I think it's called.
She's scared it will stay like that and there will be no more children or sexual pleasure. Is there anything anyone can advise that would help with nerve damage of this type?
Thanks, G
Replied by Dave
(Fountain Inn, Sc)
09/08/2013

Replied by Karen
(Tampa)
09/09/2013

Replied by Dave
(Fountain Inn, Sc)
09/10/2013

Replied by Ruth
(Cranberry Twp., Pa)
10/03/2017

---
Nerve Foods
Posted by Ada (Europe) on 04/26/2013

Hi, Does anybody know of any foods etc that are goood for strong nerves. I not talking about nervousness, as such. I know that b12 is good for nerve health but I am wondering if there are any any foods that can help to keep nerves strong/healthy.
Replied by Joy
(Battleground, Wash)
04/27/2013

Replied by Someone
(Somewhere, USA)
04/27/2013

Replied by Joy
(Battleground, Wash)
04/28/2013

---
Notalgia Paresthetica Remedies
Posted by Colleen (Hawaii) on 04/19/2020

My 90-year-old mother seems to have Notalgia Paresthetica, a terrible "phantom itching" of her back, possibly caused by spine injury from falling or perhaps by spending over 2 weeks in bed. If anyone knows of natural solutions, I would appreciate hearing them. For now she's been prescribed pain medication and using various creams such as capsaicin. She also has "colitis" (in other words, the doctors don't know what's causing her stomach pain), and breast cancer which has started to spread to her spine.
Replied by Charity
(faithville, us)
04/19/2020

Colleen
(Hawaii)
04/24/2020

---
Sensory Nerve Damage Remedies
Posted by Marie (Europe) on 05/27/2013

Hi, Does anybody know of anything you can rub on the skin for sensory nerve damage. I am wondering is there any thing which may have nerve healing/rejuvenating properties when applied topically onto the skin. The pain is quite intense. Thank you in advance.
Replied by Mama To Many
(Middle, Tennessee, Usa)
05/27/2013

Replied by Marie
(Europe)
05/28/2013

Replied by Mama To Many
(Middle, Tennessee, Usa)
05/28/2013

Replied by Marie
(Eu)
05/31/2013

---