Apple Cider Vinegar
Posted by Iowama (Iowa, Usa) on 03/20/2015


After driving across country yesterday, it was no surprise that I spent all night with an aching neck. I had never tried the apple cider vinegar poultice on my neck until this morning, and it definitely did ease things quite a bit. Thank you for the posts about this remedy. I have just ordered a new foam cervical collar to replace one I left behind on a plane. As a suggestion to anyone who suffers from a sore neck from travel, you might read the Amazon reviews of this product. The price has come down quite a bit from what I remember paying a few years back.
---
Chiropractor
Posted by Cindy (Illinois, USA) on 05/22/2021 403 posts


I had neck problems that started when I was a kid. When I got a job in the city, I started seeing a chiropractor, twice a week. Then we moved to a small town in an Amish area that actually had its own chiropractor so I made an appointment there. After the appointment, I went to pay ($35 - it was a long time ago but the one I was seeing twice a week was 65) and after I paid I asked about my next appointment. The woman looked at my chart and said he didn't have me down for another appointment so I should just call if I had any problems. When I left, I realized I could turn my head to the left without turning my whole upper body - which I hadn't been able to do for a long time. I was so excited that my family eventually had to tell me to just shut up about it as they were tired of hearing me go on and on. ROFL!
---
Juicing
Posted by Scottso (Boca Raton, Fl) on 12/18/2016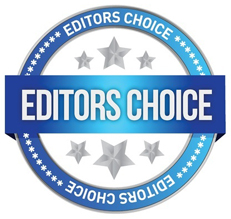 CURED. There is a post on this site under diabetes 'juicing' by someone named Ti in Houston, TX, answering someone else in Bangalore, India.
Not sure why I copied this remedy on 12/24/14, it somehow caught my eye in it's sincerity. So I have been sufferering from horrendous neck pain for the past two years. I have bought too many pillows to count. Wake up in the middle of the night and cannot go back to sleep. Morning after morning with horrific migraines, and pressure in my head so strong that I felt like my eyes would pop out of my head.
Just had a blood test around Thanksgiving, my blood sugar showed 146 in a 'normal range' of 50-99. I remembered this saved post about juicing for diabetes....I searched it and started doing it around the beginning of this month, on or about Dec 1. It's the juice blend that includes one cucumber, some celery, parsley, lemon and ginger, all organic, all juiced and the first thing into your stomach in the morning.
I have not yet returned for a follow up blood test...BUT, after 3 days of this juice blend, I no longer have neck pain. I no longer wake up with migraines. I no longer have my eyes popping out of my head. I no longer wake up in the middle of the night without being able to fall back asleep. I feel like I'm walking on clouds.
In all fairness, I want to say that after the first glass of this juice blend, I had no craving to drink coffee. Not sure how the fact that I stopped all caffeine intake would affect me, but the end result was positive.
GOOD LUCK.
---
Magnesium Oil
Posted by Megan (Arkansas) on 03/06/2020


I have used magnesium oil for neck pain and recommend it to family and friends for years. Spray the oil on and leave for at least 15 minutes. Some people leave it on all day but I rinse it out after 20 minutes. Most effective neck pain remedy ever in my humble opinion!
---
MSM, B1
Posted by Ted (Bangkok, Thailand) on 06/19/2012


As for the person with a severe neck arthritis, for 20 years, went 50% away within 1 week and completely away in about 3 weeks using MSM 2000 mg x 5 times a day plus B1 thiamine 200 to 400 mg a day (for numbness of extremities).
Source:
https://ted.earthclinic.com/cures/degenerative-disc-disease3.html
---
Myofascial Stretches for neck pain
Posted by Bobbi (Vancouver, Wa) on 01/08/2017 1 posts


I started getting the old familiar twinge in my neck after bundling up with turtle neck, collared vest, hoodie and a neck scarf to run errands in the bitter cold snap we have had this last week. This morning, after two days of agony and aspirin, Aleve and marijuana salve I turned to my old stand by, Earth Clinic. Watched the video on myofascial stretches, did it and have gotten instant relief. I had forgotten my own Mantra; "Always check EarthClinic first". Thanks again for the many remedies that have helped or cured over the years!!!
EC: Yea! Thank you for reporting that Erica's videos helped. We find the myofascial release work incredible effective.
---
Sleep Without a Pillow
Posted by Earthfirst (Chicago, Il) on 09/28/2009


Neck Pain - Stiff Neck:
After a neck injury i got overdoing it at the gym i was unable to look left or right without terrible discomfort. i tried sleeping a few nights without a pillow and although it was a little uncomfortable to fall asleep i was mostly healed by the following morning. two additional nights of this and i was 100%. its worth a try if you have back pain too.
---
Swimming
Posted by Js5280 (Colorado) on 09/26/2017

About the only type of exercise that helps with my chronic neck and back problems is swimming/floating/water walking. Yet, I suffer from hypothyroidism too.....any suggestions on how to avoid all the chlorine absorption?
Replied by Wendy
(Columbus, Oh)
09/28/2017

Replied by Mama To Many
(Tn)
09/28/2017

Replied by Janet
(Co)
09/28/2017

---
Ted's Cat Purr Recording
Posted by Koren (Nanaimo, Bc, Canada) on 11/04/2012


I am still amazed that listening to a cat purring works. My neck was acting up again tonight. I did some neck stretches, but it just seemed to aggravate it. Then I remembered the cat purring, so I played it again (in repeat mode) and the relief was almost instantaneous. Try it. Thank-you once again Ted.
---
Towel Roll Neck Pillow
Posted by Michael (New Zealand) on 09/24/2016


When I have had neck problems in the past, I have sometimes got relief by rolling up a medium-sized, bathroom towel and using that instead of a pillow. You might not notice relief for a couple of nights/days but if you persevere you might be pleasantly surprised at the result. I found it was better to roll the towel lengthwise, as it was too bulky the other way round. The towel is placed under the neck rather then the head obviously. It takes a while for the muscles/joints/nerves to adjust to their new position and you to get comfortable. You may end up preferring the towel to the pillow!
04/04/2021 UPDATE:
As a sequel to my earlier post (above), I now wish to promote the Mark!! (improved) version!!
Instead of the rolled towel alone, I now incorporate the same rolled towel into the pillow case I.e. it goes inside the pillow case (with the pillow also inside the pillow case) down one side of the pillow. That way the towel supports the neck and the pillow supports the head.
I have always preferred a less bulky pillow than most other people I know.
Cheers from Down Under
Michael
Replied by Nothy Lane
(Ontario)
05/28/2022

Cindy
(Illinois, USA)
05/28/2022
403 posts
---