Multiple Remedies
Posted by Elodie (Melbourne) on 08/18/2014


Please help! I just recovered from a bad case of conjunctivitis for which I used green tea bags. The conjunctivitis disappeared but now I have an extreme case of dry eyes- every morning I am literally having to peel them open. I suspect that the caffeine in the green tea has dehydrated them. I have been using some homeopathic eye drops for dry eyes but these have made no difference, and I have tried aloe (no difference) and flax, coconut oils. I am freaking out that I have caused irreversible damage. I do tend towards dry eyes but this is just unbearable. Any advice would be welcome! Thank you.
Replied by Mmsg
(Somewhere, Europe)
08/19/2014

Replied by Om
(Hope, Bc Canada)
08/19/2014

Replied by KT
(Usa)
08/19/2014

---
Oil Pulling
Posted by Kayle (San Diego) on 11/26/2016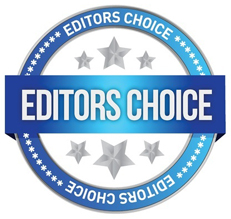 I saw 7 doctors for dry, inflamed, red, itchy eyes. Total waste of $ and time as usual. My dry eyes were really bad at night I had to wake up several times a night and use drops. I read about oil pulling and that you should do it longer for severe cases. I considered my case severe.
I mixed 1 big teaspoon of organic virgin coconut oil and 3 drops of oregano oil together. I oil pulled for 45 minutes a night and sometime I would do it twice a day. I also started alkalizing twice a day (squeezed lemon juice, baking soda in glass of water).
Oil pulling naturally CURED my red, severe dry itchy eyes, and my brain fog is gone as well something seven doctor could not cure!
---
Oil Pulling
Posted by Maryann (Springfield, Ma) on 03/19/2010


Hurray for this website!!! I have been bothered by "Dry Eyes" for YEARS! Yesterday I happened upon your oil pulling remedy and figured "oh, well, it can't hurt to try". I used the only oil I had on had which was a homemade blend I make for my skin of sweet almond and grapeseed. Within 20 minutes of using the treatment you suggested I was SHOCKED to feel relief from it. I have been using over the counter eye drops all day long everyday for years. Yesterday after your remedy I didn't use any and I still haven't used any in over 24 hours!!! Thank you!!! Talk about FAST RELIEF!! I am thrilled!
---
Oil Pulling
Posted by Laura (Honolulu , HI) on 03/19/2009


I have chronic dry eye- it really stinks. I seem to have itchy eyes all the time, discharge when I wake up, and wearing my contacts all day is near impossible. I'm pretty sure wearing contacts for the last 10 years has done a number on my eyes and the lubrication. To help calm to itchiness I wash my eyes with a tiny bit of baby shampoo in the shower each day. Oil pulling also helps keep my eyes more lubricated so that my contacts don't get cloudy and stuff.. It seems to be helping so far- I'm about 3 days in. Try it!
Replied by candy
(Fort Madison, iA)
03/19/2009

---
Oil Pulling
Posted by Liberty (Greeley, CO) on 09/08/2008


If I eat too much sugar (candy, sweets, etc) I can expect to have dry eyes when I wake up the next morning. I have been using oil pulling for around 3 years now off and on. I have been able to use the oil pulling to eliminate the dry eyes and it does so quickly. It seems that it also helps clear the sugar from my system faster. I have used olive oil and sunflower oil. Olive oil does work but sunflower does seem to be better. Oil pulling has helped with several other things also. I use 2 teaspoons (1 Tablespoon was too much for me). I follow the recommended procedure and rinse w/ peroxide/water mixed 50/50.
---
Oil Pulling
Posted by Charlotte (Marietta, GA) on 03/29/2008


Oil pulling helped my dry eyes and stopped up nose. I have been doing oil pulling for 6 months now.I usually have a glass of lemon water but no food first thing in the morning. Then I use about a tsp of organic sunflower oil and "pull" for about 15-20 min. Then I brush my teeth and start my day.I used to have very dry eyes especially when wearing my contacts and my nose got stopped up easily depending on what I was eating. Now I don't have trouble with either one of those things. However when I stopped pulling the symptoms reappeared, so I am back to pulling every morning and just know it is a part of my routine. While pulling, I read my email, feed my pets, fix my tea and I'm done. The benefits are great and it becomes a habit when you fit it into your routine. This web site is so great!! Thanks!
Replied by Shelley37
(Windsor, Ontario)
08/07/2009

---
Olive Oil
Posted by Southernbelle (Richmond, Virginia, United States) on 02/19/2012


I see that quite a few people have been using castor oil for their dry eyes, but has anyone seen this study (link below) that was done about the effects of various oils on the eyes? It found that castor oil was CYTOTOXIC to conjunctival cells..... I personally have been using organic cold-pressed olive oil for my dry eyes for several years with good results.... I just use an eyedropper to put 12 drops of the olive oil in each eye at bedtime and I can wear my contacts ALL DAY with no problems.... Again, to everyone using castor oil in their eyes, please click on the link below and read...!!
Replied by Jennywren
(Perth, Western Australia, Australia)
02/20/2012

Replied by Francisca
(Zug, Switzerland)
02/21/2012

Replied by Francisca
(Zug, Switzerland)
02/21/2012

Naraya
(Uk Essex)
07/07/2021

---
Palmitoeic Acid
Posted by Prioris (Fl, Usa) on 09/19/2014

The active ingredient in Sea Buckthorne oil is Palmitoleic Acid(PA) or Omega 7. Primeval seems to be one of the few brands with at least 50% or more of PA in each capsule. Other brands contain just 33% to 35%.
Since taking this brand, my chronic dry eyes are no more. It can work pretty quick also. My eyes seem more comfortable.
I have also seen a few positive reports on blepharitis also.
Palmitoleic Acid (Omega 7) seems to address a broad range of problems. They have a medical test that measures inflammation in body called CRP. In studies, it cut the value of CRP in half. Anecdotal reports suggest it has broad ranging effect on body.
It should be experimented on any problem which involves dryness.
---
Potassium
Posted by HisJewel (New York) on 12/03/2022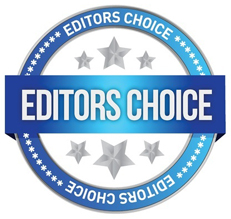 Potassium supplementation for Dry Eyes
If you have had to deal with any of the COVD colds these past few years check with the doctor to find out if your potassium level is up to par. Besides Vitamin C and Melatonin, Potassium was one of the earlier supplements that helped people recover from COVD. From what I understood that condition used up or drained the body's potassium.
I am adding this thought on potassium because lately I have been trying keep up with the daily recommendation for Potassium. Articles say 3,500–4,700 mg of potassium daily and that it is safer when taken in foods. This really is not hard if you love banana, spinach, prunes etc. . However, knowing that I do not have enough potassium rich foods on hand, I take potassium supplements. I noticed that when I wake up in the morning, my eyes feel much more normal. In fact, sometimes I forget it has been sticking.
I could not find much information to verify this, but what I did come up with is in this post. I found a post from PubMed that incudes what tears are made of in this statement"
"Methods: The model is based on mass balances of water and solutes such as glucose, sodium, potassium, and chloride."
Check it out the PubMed Article:
https://pubmed.ncbi.nlm.nih.gov/17453939/
Here is an article about potassium Deficiency and dry eyes:
https://healthfully.com/347415-potassium-deficiency-and-dry-eyes.html
I have always been concerned about seniors, and now that I am one, I see and feel what they are saying.
HisJewel
---
Sauerkraut
Posted by Danny (Los Angeles, Ca) on 10/22/2014


I've discovered that my dry eyes are hardly dry at all when I wake up in the morning as long as I eat Raw Sauerkraut. It has to be the Raw Sauerkraut form, not the regular kind you but at the supermarket. That kind can increase yeast, the raw kind actually helps to kill yeast. Raw Sauerkraut can be bought at health food stores and farms.
---
Sauerkraut
Posted by Brandon (Chicago, Illinois) on 03/21/2013


Sauerkraut REALLY works right away to help with dry eyes!! Make sure the kind you get is RAW, Live, Organic, Unheated, and Unpasteurized with no vinegar. Most health food stores carry this kind. It really works!
Replied by Brandon
(Chicago, Illinois)
03/21/2013

---
Supplements
Posted by Rexreid1111 (Sarasota, Fl, Usa) on 10/17/2016


I work in moms nutrition store every now and then. I just heard a good testimony so I'm posting it. There is a supplement "Eye formula" that you take internally that helps relieve dry eyes rather quickly. Ingredients in the "Eye formula" are: omega 3 (70% better absorbed then regular fish oil), lutein, zeaxanthin, astaxanathin, blueberry extract, grape seed extract).
---
TMG, Vitamin A +
Posted by mastershay (Albuquerque, NM) on 03/29/2022


The following keeps my eyes feeling good after having been dry for 10+ years:
TMG (Trimethyl glycine)
Sinus rinse with three drops of emulsified vitamin A (along with the salt and baking soda)
Dextrose (no other form of sugar)
Castile soap, fragrance-free for shampoo and everything (regular soaps irritate my eyes)
The following make my eyes feel worse:
Straight Sugar and foods with it (all other forms other than dextrose... however, a certain clear soda would temporarily make my eyes better)
Diets too low in starchy foods, such as G.A.P.S. (starches are needed to convert to glucose)


---
Urine
Posted by Louwrence (Rustenburg, North West South Africa) on 02/22/2012


To anybody with painful and dry eyes, the best remedy is your own urine drops, virtual instant relief & anybody who says ugh, just suffer in silence because it works.
---
Vitamin B12
Posted by Cat (Lax, Ca) on 08/04/2010


I'm fourty and I've been a vegetarian for 30 years
(I'm female 5'6 107 Indian/Indus valley AB and my period are every 22 days ) I've been suffering from dry eyes, thirst, and itchy skin ( there was a time when I couldn't even stand the sheets on my body. The doctor said that it was a bad winter. I recently started taking 10000 Mcg B-12 and I have noticed a dramatic decrease in itching! Prior to that I had to wear a serious oinment 2x a day morning /night, I also get acne monthly usually on my chin and menstrual migraines accompanied with vomiting and nausea so I usually at least drink juice during this time to keep some energy. Anyhow this started 6 months ago. The tests taken for diabetes, sojgrens, auto immune and liver diesease all have been negative. I was diagnosed with anemia, so I'm taking iron and drinking chlorophyll drink. I think I'm perimenopausal. The popular eye drop prescribed burned by eyes badly due to the preservatives. Even the chemical used at the opthamologist office burns my eyes and make them sore for a few days. I can use natural eye drops preservative free drops seem okay but it makes my eyes seem drier later in the day. My doctor suggested the tear punctual plugs in my lower tear ducts, tried it and it did not help. I just recently increased flaxseed oil cold pressed to three tablesoons a day and I do warm compresses on my eyes for some relief. The doctor suggested an eye gel with petroleum mineral oil for nights that only irritated my eyes and caused them to swell. But I have now run out of idea... I feel desperate because I'm aware of the dryness, and that scratchy gritty feeling and the eye discomfort wakes me up at night.
Replied by Jholl
(Louisville, Ky)
08/05/2010

Replied by Tom
(Regina, Sk)
08/05/2010

Replied by Addy
(Fb, Ga)
08/05/2010

Replied by Cat
(Lax, Ca)
10/10/2010

Replied by Zack
(Wilderville, Or)
10/20/2010

Replied by Cat
(Lax, Ca)
10/28/2010

Replied by Ohlo
(Lincolnton, Nc)
11/07/2010

Replied by Judy
(N. Richland Hills, Tx)
04/27/2012

Replied by Mia
(Lyngby)
02/11/2021

---