Borage Oil
Posted by Art (California ) on 06/16/2017 1852 posts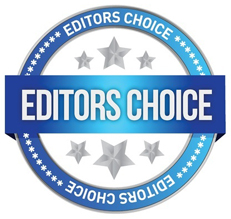 Okay, so it has been awhile with this Borage Oil experiment and at about three weeks I noticed that my dry eye condition started to diminish, similarly to the black currant seed oil and similarly, the benefit has been slow and gradual, so I would conclude from these two experiments that both borage oil and black currant seed oil are helpful for my dry eyes which are mainly a problem at night. I would not consider either one a cure as I feel certain that if I stop using the borage oil the effect will diminish just as with the black currant seed oil. Right now the main benefit I see is that when I wake in the morning, the pain associated with trying to open my eyes is almost gone and some days not a problem at all. Same thing if I happen to awaken at night, greatly reduced pain or discomfort upon opening my eyes. I have tried castor oil drops and they are helpful, but castor oil seemed to create its own kind of irritation during my waking hours so after trying a couple of brands, I have decided against the castor oil for me.
As far as any other benefit, the borage oil may be helping my skin to seem softer or smoother, but that is a very subjective thing for an individual to try and measure without proper equipment. Studies do tend to suggest that borage oil may be beneficial for skin in that it can help prevent transepidermal water loss. I have been taking this borage oil for roughly a month now and will update again if I find any other benefit with this experiment which I plan to continue for a bit.
EC, maybe you can add borage oil to your list of potential dry eye alternatives.
Art
---