Activated Charcoal, Turmeric, Sea Salt Paste
Posted by Freaking Out (Dothan, Alabama ) on 05/25/2018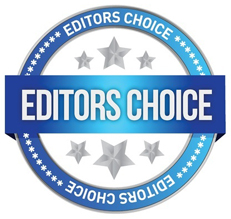 I was bitten 3 times by a brown recluse spider 2 days ago. I didn't realize what it was until the next day. One bite between my fingers was the worst bite and I was woken up several times throughout the first night with intense itching and swelling. Scratching in my sleep created a small opening to that bite. Swelling and pain continued. Everything that I read stated get medical treatment. I was at the 24 hour mark and from what I was reading, medical treatment at that point was treating the symptoms. Horrified at the pictures from this spider bite, I started looking at home remedies.
I am a soap maker and know that other treatments do in fact work with other issues. I came across several articles with plenty of remedies. By my experience and items on hand, I chose to make a paste to include activated charcoal.
I mixed 1/8 cup water, 1 tablespoon activated charcoal, 1 tablespoon of dead sea salt, and a little less than 1/2 teaspoon of turmeric.
I used a gauze pad and inserted about a tablespoon of the mixture in the middle and folded the gauze. Applied the gauze directly to the bites. It burned a little from the salt, but more bearable than the pain from the bite. I changed out the dressing after about 4 hours. The second dressing stayed on over night. The bite with the small opening responded best, of course that's the one that I also applied some of the paste directly on my skin. In between the dressings, I noticed that particular bite was forming a hard knot under the skin (which is why I added more paste).
By morning, most of the swelling is gone and the knot has also gone away. The other two bites are still sore and a little swollen so I will continue the process. They still have no direct opening, which is great due to the fact that normally they should be showing signs of infection coming out. The pain is definitely tolerable. I'm not sure if the small opening or me putting the paste directly on the bite with the worst symptoms made the difference in the healing. I would not recommend opening a bite for healing. I can live with the extra time and less complications to just keep applying the paste. I have definitely been amazed by some of the natural remedies that I have tried. This one possibly saved my hand from what could have happened. Two bites on my hand and one on my foot.
---