Apple Cider Vinegar, Baking Soda
Posted by Davey D (Victoria, BC Canada) on 07/30/2008

★★★★★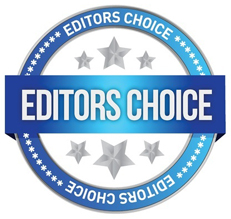 I would just like to say how wonderful the site is. About a year ago I started to search for natural cures for arthritis because my hips were giving me terrible pain and some pain in my knuckles as well. I am a male of 60 years with Muscular Dystrophy. I started taking Ted's remedy, 2 tbs apple cider vinegar with 1/2 tsp of backing soda twice a day for 5 days on and 2 days off. I can say that today I am almost pain free. I have found that the Omega 369 has taken care of my suicidal depression, but one a day is all I can afford because our Government will not help me. Your simple affordable remedy has saved my life because I can live more comfortably now. There was a story of a man of 53 found dead in his truck on day from carbon monoxide poisoning and I had been contemplating this method before I found Earth Clinic. Maybe if he had of known he would still be alive. No cuddo's for our gov.
God Bless you Ted.
Thank you so much for your help.
Davey D.
Replied by Brandon
(Saskatoon, Saskatchewan)
11/27/2012

Replied by Art Alias Davey D
(Vancouver Bc., Canada.)
11/27/2012

Replied by Javed
(Pakistan.Punjab.Attock.)
08/20/2016

---
Edgar Cayce Remedies
Posted by Brooke (Montgomery, Tx, Usa) on 01/16/2011

Muscular Dystophy:
As everyone who reads my posts on this knows, I am a big believer in Edgar Cayce's remedies, I have been since before I was born, as my mother use to read about him in the 50's and 60's. If I had a child that was born with this unfortunate disease, then I would move to Virginia Beach and be closer to the A. R. E. So that I could research the readings more and talk with their Dr's and hopefully some relief if not a total healing could be had. I know that this is not possible though for most people. However, Cayce did mention in most of his readings - if not in all (I haven't read them all!! ) - that the use of the Wet Cell with some solutions would help almost all afflicted with this disease.
Also he says that the person afflicted should get manipulations along the spine and coccyx area and oil rubs with a lot of different instructions for the types of oils. Peanut oil and Olive oil rubs along the spine and the coccyx area was to be given every night. If you have a handy man then you can make the Wet Cell yourself. Just call the A. R. E. and ask them for the paper that gives instructions for making it. The diet is also important, it should include a well balanced alkaline forming diet.
---