General Feedback
Posted by Lori (Psl, Fl USA) on 08/04/2013

Mono: Frustrated with being told it's going to have to run its course. Not used to seeing my child laying around. Found this website and giving coconut oil a try.
---
Immune Support Remedies
Posted by Car (Richmond, Va) on 02/17/2015

I wanted to comment on the assumption that you can only get mono once in your lifetime. I have just been diagnosed for the 4th time with mono (by a doctor through a blood test). Mono weakens your immune system and stays in your body. It can become active again if your immune system is compromised. I loved all the suggestions for home remedies because doctors have nothing to suggest but bed rest. I will start immediately with the coconut oil, the ACV, and salt gargle. I'll take my L-lysine as well. Read on another site that supplementing your immune system with Echineaca is important. They suggested 2 of the frozen capsules twice a day. Also loved the reminder to stay off caffeine and to focus on fresh fruits and vegetables...drink lots of fruit juice. Since I've now had this 4 times, I think it is important for anyone who has ever had it to pay close attention to supplementing their immune system throughout their lifetime. It's no fun to get this stuff as you age.
---
Milk of Magnesia
Posted by Sue (Edmonton, Alberta, Canada) on 11/07/2010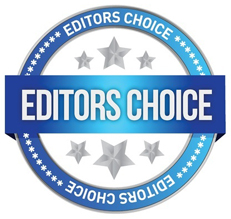 For mono, laryngitis or sore throats, try milk of magnesia in peppermint flavor. This is very alkalizing and will cure your sore throat quickly.
You should know that this actually cured my daughter's mono very quickly and we have used this remedy over and over again to cure sore throats. Good luck. Sue
Replied by Greta
(Kamloops, BC)
05/29/2021

Rob
(Kentucky)
05/30/2021

---
MMS, Acidophilus
Posted by Gean (Salina, KS) on 12/11/2008


A friend (in her 40's) was very ill for a couple of weeks, and was even hospitalized for a few days. Dr.didn't know what she had. They sent her home, but after another week, was not getting any better, but could only sit in the chair for 15 min., otherwise lie in bed. Then results came back for Mono. She took MMS (Miracle Mineral Solution, 1-2 drops every hour the first day for a few hours. By the next morning she was feeling better. After a couple of days she dropped down to twice a day. A week later she is in town shopping. Doesn't have to lie down at all during the day, just sit and rest occasionally. She is up to 8 drops twice a day and plans to increase to 15 three times a day for one week. She is also taking Acidophilus, 8 billion a couple times a day.
---
Olive Leaf
Posted by Laurac (Phoenix,az) on 01/25/2014


Olive leaf has antibiotic, antiviral, and anti-fungal properties.
I came down with mononucleosis and took 2 capsules 4 times a day till the bottle was gone (60 capsules). After the FIRST DAY, my sore throat was gone! By the third day my energy was back and after taking the whole bottle I was COMPLETELY WELL!
It is also excellent for allergies! Load up with 2 caps three times a day for two days, then take 1 cap morning and evening till allergy season is over.
I am a medical professional and have lots of MDs and nurses I work with taking it and they love it!
---
Seaweed
Posted by Sean Stevens (Fort Worth, TX) on 03/16/2008


I found that after giving my child this really great stuff called SeaVegg which you can only find at www.itvventures.com/sams that my child no longer had mono after 1 week. It was very good for my babys too. I gave this to them because they started to have a cold. I gave 1 to them and they were not sick the next day. I have not been sick for an entire year and have been taking this for an entire year. I dont give this my children everyday just because I dont believe that they should develope their own immunities unless they get sick and then allow their bodies to heal themselves with a little bit of natural remedies. I am also a big believer in Hydrogen Peroxide for ear infections.
---
Supplements
Posted by Jill (San Angelo, Tx) on 05/17/2017


My 15 year old was diagnosed with strep throat after 4 days of high fever. She took antibiotics for 10 days, but continued to run periodic fever. I took her back to the doctor and asked to test for mono. It was positive. Fortunately, I had started her on Emergen C when her symptoms first began. She never felt overly tired. Once we had the diagnosis of mono, we added anti viral herbs like astralagus & Echinacea/Goldenseal, garlic capsules & coconut oil capsules. Throughout the whole illness, she has been able to function pretty normally. The doctor was shocked as her appetite & energy levels have stayed steady. He could not feel any significant swelling of her spleen. I definitely credit these supplements for keeping her going these last few weeks of school.
---
Vitamin C
Posted by Richard Morgan (Edgewater, Florida) on 07/09/2008


Oral vitamin C therapy as recommended by Dr. Robert Cathcart was employed to resolve within 14 days a case of mononucleosis contracted by my 17-year-old grand-daughter.
Procedure:
1st 24 hours, 7000mg ascorbic acid powder in orange juice every hour.
Subsequent days: 1000mg every hour until bowel tolerance syndrom; thereafter, an amount of the vitamin every three hours just short of bowel tolerance syndrome.
Replied by Bret
(Phoenix, AZ)
07/10/2008

Replied by Anna
(Philadelphia, Pa, Usa)
05/17/2010

Replied by Marie
(Nyc, Ny)
01/23/2011

Replied by Soniamara
(Houston, Tx)
12/13/2011

---
Vitamin C, Coconut Oil, Garlic
Posted by Nataliaors (California) on 06/28/2017


My daughter was diagnosed with mono on Monday (6/19), she felt slightly sick one week before that, but the active symptoms of - sore throat, swollen glands, swollen liver and spleen, fatigue, hot flashes and night sweats, headache, started 3 days before she was diagnosed.
We started high dose of C on Monday (6/19) (8000mg/day) vitamin B complex (2/day) coconut oil (4tbs/day) and raw minced garlic (2 cloves/day, taken on a spoon flashed with water) + lots of water (she went through at least 12+ water bottles/day), lots of healthy fat like avocado and fish, and arugola salads with apple cider vinegar and olive oil.
She was symptoms free on Sunday (6/25) had her liver test redone on 6/27 and her liver is back to normal and she was declared mono free.
Thanks to everyone who shared their mono experiences and I definitely recommend - high dose of vitamin C, coconut oil and garlic.
---
Vitamin C, Coconut Oil, L-Lysine
Posted by Sharon C. (Sparks, Nv) on 08/22/2015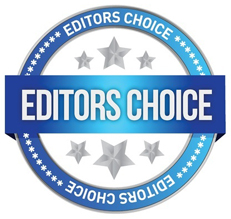 My daughter was diagnosed with mono her senior year, the week before her big AP exams were scheduled.
She was so awfully ill she just laid on the couch and slept & woke up to spit in a cup. Her spleen was quite swollen. After a few days of this I'd had enough and started searching the internet and found the miracle combination of Vit. C, Coconut oil and L-Lysine.
We started right away. The key was frequent doses, all at the same time. I administered it like an antibiotic, 3 or 4 times a day. Morning, noon and night.
As I recall one regimen was a couple of 1000 mg C pills, a spoonful of coconut oil and the recommended dose on the bottle of L-lysine. 3 or 4 times a day.
From the very first dose she started to improve! She felt better and better and even had me drive her to the testing center for those important exams. (Which she aced.) She was completely well in a short period of time and completed the rest of the school year in good health. Imagine, the doctors told us she'd be laid up for anywhere between 6 weeks to several months!!
Hope this will help someone. Remember she felt better from the first dose! God bless.
Replied by KT
(Usa)
08/22/2015

Replied by Margaret C.
(Henderson, NV)
04/11/2022

---