DMSO, Colloidal Silver
Posted by John (NC) on 11/27/2022


Lorraine, I am 86 and have been using DMSO, 99% 60/40 solution DMSO/distilled water for 50 years in my nebulizer for a serious lung condition. I add oregano oil 5 drops in the nebulizer if I have a cough. Read Politics In Healing by Daniel Haley, you won't be able to put it down. Blessings!!!
---
DMSO, Colloidal Silver
Posted by Danny D. (Cincinnati, Ohio ) on 03/15/2014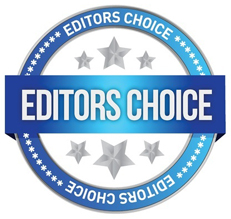 I am Danny and I am from Cincinnati, Ohio, I'd like to share this as I was not feeling good for several years and always tired.
I smoked for 37 years and quit as the doctors at the University of Cincinnati discovered lung nodules in both of my lungs. And said they were gonna monitor them for 2 yrs for growth. But I read a lot about DMSO and other stuff, because I like natural stuff.
So I bought some 50/50 dmso solution from the original doctor in Oregon, and some colloidal silver called Meso Silver off the internet. And took a teaspoon of each day, and sometimes in a nebulizer I purchased, but mostly in a teaspoon.
Well, my 1st visit back in 6 months was last week. The nodules in my lungs were gone without a trace, my high blood pressure is normal again. And I do have mild COPD from smoking so many yrs, but since I quit, I breathe much better with no medicine.
The only side effects I got were a little insomnia and constipation. So I stopped taking it a couple weeks ago, but I'll continue again soon. Because it's done other things in my body!
From a separate CT scan of my stomach. I knew I had multiple nodes on my kidneys from a previous mri. All but 1 was gone and very tiny, a hemorrhoid I had for years feels like it's almost gone, my foot heels and dry skin on my hands also, vanished and a callus on my foot healed from the inside and tried for years to get rid of it.
I had high blood pressure several years, heart palpitations that also vanished as well as the blood pressure going back to normal with no medication. I'm very thankful for dmso and also use the 70/30 solution. The doctor said my lungs look great and no trace of the nodules ever being there. I truly attribute it too dmso and am very grateful for removing some of the worry in my life.
---