Oregano Oil
Posted by Sherri (Seattle, Wa) on 09/23/2020

★★★★★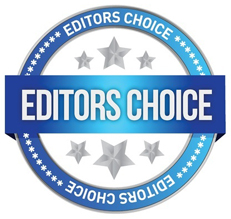 I developed Cutaneous Leishmaniasis while living Buckeye, Arizona, in 2016. It is 30 miles west of Phoenix and is next to Luke Air Force Base. It occurred after I was bitten by sandflies while living in Buckeye, Arizona. An I.D. doctor in Scottsdale diagnosed me. He was a specialist in Vector Bourne Chronic Diseases.
Classic Leishmaniasis sores developed on my upper back, neck and frequently reoccured just above both of my temples on the scalp. The sores were very painful and oozed goo and debris.
The only treatment that completely got rid of them was a treatment I read about in a Brazilian medical article - applying oregano essential oil, neat, multiple times a day (3-8 applications) until the lesions dried up. If I caught the lesion early I could even prevent it from erupting. If I forgot to apply the oil for 1/2 - 1 day the lesion would start to become worse. Eventually, no more lesions appeared on my skin. I have been lesion free for 3 years.
I was not sure which species of oregano oil to apply so I applied two species: oreganum vulgare and oreganum heracleoticum from Greece. Both oils were very potent and stung. Though, the pain quickly subsided.
Later, I also took oregano oil internally, with other anti-leishmanisis essential oils for months. I am not sure if taking the oils internally did anything for getting rid of the lesions.
I had to take a very potent probiotic at bedtime because oregano oil can wipe out the flora in your intestines.... think "stinky" bottom.
My doctor was impressed that I resolved the infection on my own. I think prayer led me to helpful information.
---
Colloidal Silver
Posted by Art (California, Usa) on 04/30/2016 1960 posts

★★★★★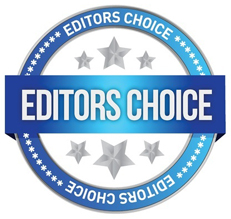 I was looking through the ailments page and did not see a page listing for Leishmaniasis so I thought I would mention this potential remedy in case EC decides to add a page for it and just in case anyone happens to be looking for a remedy. Here is an abstract discussing the potential use of silver nanoparticles as a potential remedy.
Art
Here is a link to a description of Leishmaniasis:
https://en.wikipedia.org/wiki/Leishmaniasis
Here is a link to the full study:
http://www.ncbi.nlm.nih.gov/pmc/articles/PMC3218584/
Here is the abstract from PubMed:
Int J Nanomedicine. 2011;6:2705-14. doi: 10.2147/IJN.S23883. Epub 2011 Nov 3.
Antileishmanial effect of silver nanoparticles and their enhanced antiparasitic activity under ultraviolet light.
Allahverdiyev AM1, Abamor ES, Bagirova M, Ustundag CB, Kaya C, Kaya F, Rafailovich M.
Author information
Abstract
Leishmaniasis is a protozoan vector-borne disease and is one of the biggest health problems of the world. Antileishmanial drugs have disadvantages such as toxicity and the recent development of resistance. One of the best-known mechanisms of the antibacterial effects of silver nanoparticles(Ag-NPs) is the production of reactive oxygen species to which Leishmania parasites are very sensitive. So far no information about the effects of Ag-NPs on Leishmania tropica parasites, the causative agent of leishmaniasis, exists in the literature. The aim of this study was to investigate the effects of Ag-NPs on biological parameters of L. tropica such as morphology, metabolic activity, proliferation, infectivity, and survival in host cells, in vitro. Consequently, parasite morphology and infectivity were impaired in comparison with the control. Also, enhanced effects of Ag-NPs were demonstrated on the morphology and infectivity of parasites under ultraviolet (UV) light. Ag-NPs demonstrated significant antileishmanial effects by inhibiting the proliferation and metabolic activity of promastigotes by 1.5- to threefold, respectively, in the dark, and 2- to 6.5-fold, respectively, under UV light. Of note, Ag-NPs inhibited the survival of amastigotes in host cells, and this effect was more significant in the presence of UV light. Thus, for the first time the antileishmanial effects of Ag-NPs on L. tropica parasites were demonstrated along with the enhanced antimicrobial activity of Ag-NPs under UV light. Determination of the antileishmanial effects of Ag-NPs is very important for the further development of new compounds containing nanoparticles in leishmaniasis treatment.
---