Apple Cider Vinegar
Posted by Tms (Stone Wall, Never Land ) on 06/12/2013

Yesterday I read about putting ACV on your arms for Keratosis Pilaris. So last night I mixed up some ACV and water, exfoliated my arms well and then put it on. It burned my arms, and just made them more red. I have a moderate/severe case of it, and I really want it to go away. Is the burning/initial redness normal? I know I've only done it once, but I'm wondering if it will eventually help. I'm also drinking an ACV/baking soda/water mix. I want to wear a dress in 2 days and I need my arms to look better. HELP! PLEASE!
Replied by Chad
Georgia
10/09/2014

Replied by Lesley
Hesperia, Ca
10/14/2015

Replied by Jay
Phoenix
03/29/2017

---
Posted by Len D (Toronto, Ontario, Canada) on 01/26/2012

Just had to write: I was doing some research on what was causing crusty white patches on my hands. I find out it was solar keratosis (too much time spent in the sun).
Anyways, I found this apple cider vinegar (ACV) site and discussions regarding "healthy skin" and decided to give it a try. Got some apple cider vinegar and started to drink it with 1 tsp in 1 cup of water and started sipping during the day. I noticed three days later, the keratosis spots had diminished by 80%. They are now just light brown spots that resemble skin (and not crusts). I'm a believer.
The only caution I have is after every sip I rinse with clear water. The apple cider vinegar (being acidic) and teeth don't play nice together.
---
Posted by Vocrc (Sacramento, California) on 07/06/2011


I have used the recipe mentioned:
4 oz of organic coconot oil
1 table spoon of soy lecithin (emulsifier)
4 oz of organic apple cider vinegar
It has worked very well for me. I found the Coconut oil and ACV at Trader Joe's. I bought the soy lecithin at a vitamin store near my house. All the products cost me about $15. I melted the coconut oil in the microwave. 4oz is about 1/2 a cup. I mixed the products and left it in a plastic container under my bathroom sink. After I shower I use a cotton ball to apply the mixture to my skin. If it is relatively warm in your home the mixture will not solidify- otherwise you may have to throw it in the microwave for a few seconds to make it a liquid again. It will smell (due to ACV) until it dries and then the smell goes away. I use this every morning and the Keratosis behind my legs has vastly improved! You do not need to moisturize afterwards because the coconut oil hydrates your skin. Good luck...
Replied by Happylittle Helen
Norfolk, Uk
03/16/2012

Replied by Mary
Quebec, Canada
05/17/2012

Replied by Mike
Dallas, Tx
09/23/2016

---
Posted by Susan (Stroudsburg, Pa) on 01/26/2009


I too had a lifetime of "chicken skin" as its called on the back of my arms. I read here about the ACV and coconut oil. I was worried about your ingredients mix, as I thought I would smell like ACV if I applied it. So I take an empty and cleaned hand soap container, fill it with [...] Raw ACV and keep it in the shower. I wash my arms with the ACV. When I exit the shower I put organic extra virgin coconut oil (unrefined, unbleached) on my arms straight out of the container as a lotion. I now am constantly rubbing my SMOOTH ARMS, just feel to them, as I never had them without bumps before. It's a great feeling, and I will not be embarrassed to wear short sleeves anymore.
Replied by Celina
Aliso Viejo, California USA
06/24/2009

Replied by Dazy
Harwich, Ma
05/21/2011

Replied by H-town Kr
Houston, Texas
04/25/2012

Replied by Loubuggly
Zanesville, Ohio
05/17/2012

Replied by Mommy Of E
Three Rivers, Mi
08/16/2012

Amanda
Tulsa, Ok
03/30/2016

Replied by Jenny
Gotenburg, Sweden
10/05/2012

---
Posted by Elaine (Kuala Lumpur, Malaysia) on 07/05/2007


I have Keratosis Pilaris and I have read on how ACV can help this condition I have. I have tried oil pulling with sunflower oil for the last 3 months but I dont see much improvement with my keratosis condition. However, having tried applying ACV on my skin for only the last 3 days I can see improvements already! However, I need to know what is the RIGHT way of consuming ACV for health benefits, be it for skin conditions or even for weight loss. There seems to be too many methods of consuming ACV here, so Im kinda confused :( Thanks!
Replied by TK
NYC, NY
12/16/2008

Replied by Jenna
Kansas City, KS
03/26/2009

Replied by Lasvegaslady
Las Vegasw, Nv, Usa
07/07/2010

Replied by Tvm
Deltona, Fl
08/28/2010

Replied by Renee
Chicago, Il
08/20/2011

Replied by Maz
Milford, Michigan
06/27/2012

Replied by Seth
Redwood City, Ca
02/11/2016

Replied by Seth
California
02/11/2016

---
Posted by Julie (Sacramento, CA, USA) on 04/19/2007


I have had keratosis pilaris for many years. I tried apple cider vinegar as suggested and I am amazed at the results. Its only been 4 days and the Keratosis is 80% gone. I also noticed that Im not having spastic colon episodes and for the first time in years I am not needed a sleeping pill to get to sleep. I do have a question if you can kindly answer..Is putting vinegar on food (i.e. popcorn) as helpful as drinking it??
---
Posted by Julie (Sacramento, CA, USA) on 04/19/2007


I have had keratosis pilaris for many years. I tried apple cider vinegar as suggested and I am amazed at the results. Its only been 4 days and the Keratosis is 80% gone. I also noticed that Im not having spastic colon episodes and for the first time in years I am not needed a sleeping pill to get to sleep. I do have a question if you can kindly answer..Is putting vinegar on food (i.e. popcorn) as helpful as drinking it??
---
Borage Oil
Posted by Daisy (Auckland, New Zealand) on 09/23/2012


borage oil has been helpful... Think it helps to cut out dairy as well - which I shall be doing. borage oil is GLA (omega 6) if you can't get borage oil, evening primrose oil is also GLA (omega 6).
---
Castile or Goat Milk Soap
Posted by Lisa (Columbus, Oh) on 04/22/2010


For Keratosis Pilaris I have discovered that washing with castile soaps with a loofa works wonderfully. I've been using this soap for a few months now and the bumps on my arms almost gone. I have also used soaps made with goat's milk and they work very well also, but for me the castile soaps seem to work a little better. Rinsing in a little bit of cooler temperature water also seems to help.
Replied by Lou
Tyler, Tx
07/29/2012

---
Castor Oil Packs
Posted by Lynda ( California) on 01/21/2018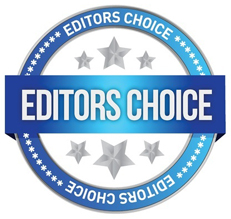 Re; Bells Palsy and Keratosis pillars:
I was using castor oil on my face for Bells Palsy. I applied it on my face with cotton ball and covered my face with plastic on each side (left opening for nose so I could breath) then put a"moisture" heating pad that you warm in microwave over my face for 20 minutes every night. Can't be sure if it's helping my Bells Palsy but after literally years and years of going to doctors for kreatosis polaris and using suggested home remedies, the castor oil "completely" cured my Keratisis polaris within in a couple of weeks. I first noticed within a couple of days it was resolving. I've had the condition for at least 10 years.
Replied by Marnie
Madera, Ca
01/22/2018

Replied by Amy
California
02/16/2018

---
Coconut Milk
Posted by Nicole (Melbourne Australia) on 09/29/2013

Hi everyone, I've been doing a lot f research on the internet and found a few people saying they either switched their milk to coconut milk or used coconut milk soap and their Keratosis Pilaris (kp) has reduced by about 90% or completely gone. I've had kp for a long time and I've always had trouble drinking milk. I find it too heavy for my stomach but I am going to try coconut milk and I will let you know how I go. I apply coconut oil on my skin after I shower and that seems to help me a lot but there still is a lot of kp left and I want to find a way to get rid of it completely. I hope some of you will help me try this remedy and see if it works, wish me luck :)
Replied by Nicole
Melbourne Australia
10/26/2013

---
Coconut Oil
Posted by Mina_mtl (Montreal) on 01/22/2017


I have found coconut oil very helpful for KP, which I've had for over 20 years. I use virgin, cold pressed, organic CO directly on the skin after showering. I also eat a spoonful a day, usually melted into my coffee. After doing this for about a year, plus a number of other dietary changes (please see my first, big post if you want details), my KP is 80-90% reduced. But I saw positive change almost right away, including reduction in redness, itchiness, and bumpiness. Dry brushing increased the positive effects for me. At first I had to dry brush every day (to help shed the dead skin) but now I only need to dry brush 2-3x/week. I still eat and apply coconut oil every day.
---
Posted by Amazed (Australia) on 02/11/2015


I just wanted to comment on the amazing results we have had using Coconut Oil for Keratosis Pilaris. My 10 year old daughter has had the bumps on her upper arms and just a small amount on her cheeks for as long as I can remember but as it was not too noticeable we have just always moisturised it but otherwise left it alone. Just recently seemingly overnight her whole face became covered with it. She was becoming quite anxious about it so we tried a few different things which only seemed to inflame it. After reading some other posts on this website I decided to give the Coconut Oil a try as we already had some that I use in cooking so I thought it couldn't do too much harm. I have to say this stuff is amazing for your skin. After just one application overnight there was over 50% improvement. We have been applying it twice a day now for just over a week and I would say about 95% of the bumps have gone. Her skin is glowing and smoother than it has ever been. Thanks to those who suggested it.
---
Posted by Grace (Pdx) on 11/17/2013

I researched and read that it a result of too much protein or dairy I'm going to stop both and see what happens, also vitamin A levels should be checked .I'm doing tea tree oil and coconut oil mixed and seeing some results. I wonder if it is liver overload. My Chinese medicine doctor says, " What is going on the inside of the body is being seen on the outside of the body ." Please sure that your using Organic virgin coconut oil made from FRESH coconuts dried coconuts have mycotoxins
---
Posted by Nicole (Melbourne, Australia) on 01/17/2013


Hi everyone, I have suffered from KP since the age of 4 that's as far as I can remember, I had it all over my legs and for the past year I got it on my arms. I have now been applying organic extra virgin coconut oil cold pressed on my arms and legs everyday for the past 3 months and I have noticed a big difference. The red dots have gone especially on my arms I would say about 90% gone but I still have the bumps both on my arms and legs, there is an improvement but maybe I need to keep using it or maybe even ingesting it might help me more but I thought I would put it out there and I will write back in a couple of months and let you know if it's gone completely or not. I also use goat's milk soap and apply the coconut oil after my shower before bed.
Thank you earth clinic for all your help and good luck to everyone.
---