Bugleweed
Posted by Barry Richardson (Melbourne, Vic Australia) on 01/25/2010


My wife took 4 drops of bugelweed (orally) every day for nearly two years (2006 -2008) in order to treat and eventually "cure" Grave's disease. During those years she increased and decreased the dose to check for changes in the symptoms which were -- increased heart rate (at night especially) sleeplessness, and agressiveness/intolerance. She increased or decreased the dose accordingly.
That was nearly 3 years ago and she's now clear.
Our GP had not heard of it and a specialist advised against its use.
Dr Barry Richardson
---
Bugleweed
Posted by Lori (Chesapeake, VA) on 11/09/2007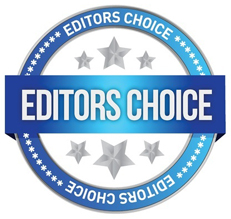 re: graves cure -- The herb Bugleweed (Lycopus virginicus) has long been used in Europe for treating hyperthyroidism. Bugleweed can be used alone for mild conditions or in combination with anti-thyroid drugs. It works by inhibiting iodine uptake and metabolism, reducing the amount of hormone produced by active cells and it reduces the activity of TSI, the antibodies responsible for Graves' disease. The leaf extract of bugleweed is more active than root extracts. A tincture (alcohol extract) equivalent to 20 mg of the drug is more effective than a tea. If bugleweed is used as a tea, amounts as high as 1-2 grams daily can be used. Lycopus is often used in combination with Melissa officianalis (lemon balm). Although the effects of herbal preparations are mild compared to anti-thyroid drugs, herbs such as bugleweed should not be withdrawn suddenly. As with anti-thyroid drugs, herbs should be weaned with steadily decreasing doses as improvement is noted. The variety Lycopus europaeus (gypsywort) is reported to be as effective as bugleweed.
---