Aloe Vera
Posted by Stomachissues (Ashburn, Virginia) on 01/26/2013

I have not been officially diagnosised with gastroparesis but the gi believes it could be. The gi is having me document my diet for 2 months. I just finished using the aloe juice. The directions on the bottle says 1-2 oz and up to 8 oz per day. I put 2 oz in my breakfast smoothie and in the evening 2 oz in what ever I drinking. Alie juice by itself is gross. I bought a larger bottle thinking it was aloe juice but its actually aloe gel inber fillet. I' m still using it the same way I used the aloe juice. Both bottles said you can mix in your drink. Per the dr's order I also take a probiotic , citrucel, and metamucil multigrain wafers to help with digestion and bowl regulation. I also have been trying to eat more organic and low or no fat. Also switch regular sugar to coconut sugar which you can find in the glutin free section. I only have the uncomfortable bloating sympton and my food doesnt digest till the next morning. I do notice when I do zumba my stomach the rest of the day doesnt as bloatly after I eat.
Replied by Traci
(Kentucky, US)
11/17/2014

Pam E.
(SouthWestern California)
08/31/2023
119 posts
Replied by Fransa
(USA)
04/29/2015

---
Apple Cider Vinegar
Posted by Rebecca (Arkansas) on 09/29/2016

★★★★★
I have suffered from this pain my whole life. I've seen Dr after Dr - and nothing they gave me worked or did but not long. After late night research I learned of ACV and its wonders. best fix ever! Takes about 15 -20 mins to kick it and then I have a BM and feel all better! What I really like are ACV gummies!! Easy to make and helps with the taste.
EC: Here's a recipe we found for ACV gummies in case anyone is interested!
Process
Heat apple cider and ACV in a small sauce pot over medium heat.
Once mixture starts to bubble, remove from heat.
Whisking continuously add gelatin one tablespoon at a time.
Pour into molds.
Refrigerate for 30 minutes to an hour.
www.primalpalate.com/paleo-recipe/apple-cider-vinegar-gummies/
---
Apple Cider Vinegar
Posted by David Hayhurst (Pleasant Hill, Missouir) on 07/25/2011

★★★★★
I find it very interesting to learn that most people who have GP have different symptoms. I have had GP for four years now and used Reglan for four years and it stopped working. I then went on Donperidone for a year and it stopped working. In the last two weeks I have had bad stomach pain (like there was a huge cut in my stomach) and nothing I did relieved the pain. My sister (RN) said that I should try a teaspoon of ACV and I did and not more than 15 minutes later my stomach pain left. At this point I can not promise this works but I can promise you that I will be using ACV daily until it proves to me it doesn't work. My heart goes out to those that have a bad case of GP because this is a bear to live with. God Bless.
Replied by Happy Camper
(Cleveland, Oh, Usa)
11/01/2012
★★★★★
Replied by Joann T.
(De)
03/07/2018

Replied by Teressa
(Milwaukee)
04/06/2023
★★★★☆
Replied by Margaret
(Mississippi, USA)
04/09/2023

Sam
(Miami)
04/10/2023
★★★★★
Art
(California)
04/10/2023
1945 posts
---
Apple Cider Vinegar
Posted by Sallie (Albuquerque, NM) on 07/12/2009

I was just diagnosed with Gastroparesis, where my stomach is slow in emptying. The dr. thinks this is what is causing the lack of B12 absorption (and who knows what other nutrients). I am not diabetic and she thinks the cause was probably a virus years ago. She wants to put me on Reglan which has many side effects. Unfortunately, the alternative, Domperidone, is not available in the US. Any suggestions for a natural remedy would be most welcome. I already take ACV at least once a day. Thank you for your help.
Replied by Someone
(Somewhere, Pa.)
07/18/2009

Replied by Allie
(New Haven, Connecticut)
09/21/2009

Replied by Sharon1981innj
(Millville, Nj)
10/15/2009

Replied by Margaret
(Mississippi, USA)
04/09/2023

---
Avoid Fiber
Posted by Joybug (Lwr, Fl) on 05/13/2013

★★★★★
If gastroparesis, you are suppose to stay away from fiber.
---
Avoid Stress
Posted by Gia (New York, Ny) on 01/03/2014

★★★★★
Most important!! Do not stress. Practice meditating. It has helped me so much. I have gastreparesis, but wouldn't even know it anymore! So when your stomach is aching and you are stressing, just take deep breaths.
---
Dietary Changes
Posted by Tricia ( Ca) on 09/06/2018

★★★★☆
I was just diagnosed with Gastroparesis at The Mayo Clinic. I've been here almost two weeks with non stop testing. I spent two hours with the nutritionist and I was eating everything wrong which was not helping me at all. You need to start fresh with the food and first do a few days of just liquids then move on to rice, bananas, Greek yogurt, white bread, soup. You can't eat red meat, no nuts, no candy especially gummies, and you can only have 1-2 grand of fiber per meal. They recommend 6 small meals per day. I love aloe myself and probiotics. I can't stand ACV myself and I was raised in the natural food industry. I've been drinking ginger shots with turmeric. I lost 20 pounds and can't gain weight, hoping this helps.
Does anyone else have a burning stomach with Gastroparesis?
---
Dietary Changes
Posted by Kathleen (Milwaukee, Wi And Denver, Co) on 08/17/2015

★★★★☆
My daughter was diagnosed with gastroparesis 12/14. A naturopath further diagnosed her with parasites. She's been on the GAPS Intro diet and supplements. GAPS is a very limited diet that heals the gut. Check out their website if interested. The key supplements are a probiotic, digestive enzymes, activated charcoal, ginger, turmeric, and garlic. My daughter was also tested for food sensitivities. She receives acupuncture and chiropractic care. Massage, Reiki, and counseling have also been helpful. She has improved a lot; the extreme weight loss has stopped and no vomiting. The bloating is still there and she has constant pain, however. The GAPS diet can take up to two years to be fully effective. Patience is needed! Our naturopath helped immensely. There are also GAPS practitioners who can support this route. My daughter is carrying on with her life, at a slower pace than before. She has a positive outlook and we know that she will kick this eventually.
---
Dietary Changes
Posted by Person (Topeka, Kansas, Usa) on 07/04/2012

★★★★☆
When my gastroparesis was so bad I could barely eat, I would put fresh raw fruits and veggies in a blender. For example, I might put spinach, kale, cucumber, pineapple, and peaches in a blender. At least I was getting some nutrition. Sometimes I added protein powder, because I eating meat or nuts hurt too much. I also found that avoiding gluten helped a lot. Others have told me that avoiding gluten helped them too, even though none of us have celiac disease. I gradually began to improve and never took domperidone.
---
Iberogast German Remedy
Posted by Cyndy P. (Chicagoland, Il) on 08/19/2015

★★★★★
I have GP and what is helping me is Iberogast. It's made in Germany and has been made for about 50 years. You can get this in the U.S., even on Amazon, but I googled where to buy it and noticed a better price. Iberogast helps me the most and I also take Swedish bitters. The formulas for Swedish bitters vary a lot. It is my hope that this will be of help. Blessings
---
Liquid Erythromycin
Posted by Jill (Morgan Hill) on 01/15/2016

★★★★★
When my gastroparesis is at its worst, the liquid erythromycin works instantly. Do it for 15 days and it seems to heal it for a while. I did my last round 4 years or more ago.
Replied by Joann T.
(De)
03/07/2018

---
Magnolia Bark
Posted by Ashley (Australia ) on 01/03/2020

★★★★★
I've heard Magnolia bark is really good for gastroparesis
Replied by Tammy
(Oshkosh, WI)
10/14/2022
★★★★★
---
Multiple Remedies
Posted by Anniebananie (Los Angeles, Ca, Usa) on 12/19/2011

★★★★★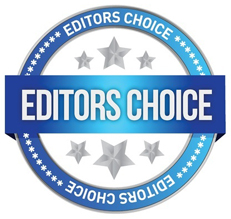 Well I thaught I would post some positive news! The aloe vera gel by lily of the desert (inner fillet) taken every night on empty stomach around 2am for 2 weeks healed my daughter of vomiting after food, tummy pains, gastritis, gastroparesis you name it. The aloe vera really works. She eats everything now but it was several steps to get her to where she is now.
1) When you are really sick with not being able to tolerate food from ulcers or gastritis or gastroparesis in the beginning stages you have to go on food combining, and keep everything really simple. Fruit in mornings until 12 noon watermelon worked really well, proper combining of types of fruit is very importants. No bananas yet! After noon, bland properly combined vegan food no protein other than vegan protein. Keep it simple for atleast 2-3 weeks. Stay away from all nuts. Oily food is lethal. The old food combining book "fit for life" by harvey diamond is the way to go. Its not what I would recommend for normal people but great for people with digestive enzymes. Don't stress!
2) Take digestive enzymes with every meal.
3) Take a tb of raw coconut oil in 1/4 cup of warm water melted before every meal, it coats whatever irritation is on the tummy walls, especially if you accidently eat a bad combination of food the acid will form and the coconut oil will protect your tummy. Many times gastroparesis and acid reflux is a result of the stomach not wanting food in there because it is irritated and it cannot tolerate its own acid so it will come back up or not digest and sit there in the tummy. You also have to figure out if it is a low hcl problem too, which there are tests for this. I knew it wasn't a low hcl in my daughter case because apple cider did not help her digest her food. The stomach was just irritated and she had all the symptoms of gastroparesis.
4) Look up digestacure. The digestacure supplement worked for my friends daughter they have a website but they are realllllyy expensive. So I asked the guy working there, if digestacure heals all these things from within at a cellular level should she continue to take the coconut oil with her meals. He said yes but most important use the aloe vera gel I mentioned above. It works well. So anyway I didn't want to spend an arm and a leg on digestacure just yet so I tried the aloe vera gel. It healed her. Now worse people might need both. My friends daughter had chrons disease and she is now fine after having surgery and recovered with the digestacure very fast after the surgery. She eats everything.
5) We are still giving aloe vera gel now twice a week, 1/2 cup at night and she is healed. There is hope. You can get better. When you are better stay away from oil sugary stuff, healthy homemade sweets are ok when you need it. My 16 year old who vomited when she ate and had the worst 6 months of her life, I thought she would never get better is now better and eating tacos, and chili cheese fries and milk, steak etc.... Normal. I hope this helps you. You can email me with any questions. Good luck
Replied by Peggy
(San Jose, Ca)
05/29/2012

Replied by Anna
(Canyon Country, California)
10/17/2012

Replied by Anjannette
(Winder, Georgia)
01/24/2013

Replied by Cora
(Providence, Ri)
02/26/2013

Replied by Diana
(Upland, California)
05/07/2013

Kelly
(Seattle)
10/14/2022

Replied by Joy
(Battleground, Wash)
05/07/2013

Replied by Darren
(Uk)
11/17/2013

Replied by Sara
(Denver, Colorado)
07/30/2015

Replied by Beverly
(Ft. Worth, Tx)
08/06/2016

Samantha w
(Croydon)
02/03/2022

Replied by Mmsg
(Somewhere, Europe)
08/07/2016

Replied by Casey
(Libertyville, Il, USA)
03/03/2021

---