Cayenne
Posted by John Bayne (New Zealand) on 03/03/2008

★★★★★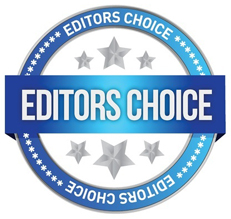 My name is John Bayne and I have been interested in cayenne pepper ever since 1991 when I was discharged from Auckland Hospital, after my third and final episode, in about March 1991, of duodenal hemorrhages, after 8 days and 4 transfusions later, and still losing about a pint of blood a day in passing Melina stools, without any reason given, but I knew that it had to do with my refusal to have an operation (no operation no transfusions).
The very day I arrived home, on a Sunday, wondering what I would do, a friend gave me two capsules of the hottest cayenne pepper that I have ever seen to date (they advertised them as African Bird Pepper) and I never have seen a Melina since.
About six weeks later, the surgeon, who had kept me waiting about an hour and a half to soften me up, nearly choked when he saw that my blood pressure was normal, and of course had no desire to know how I had overcome me slow bleeding to death that their cimetidine had been unable to stop.
Activated Charcoal is definitely prolifed as is shown by the fact that it can take the hottest tincture or powder without any apparent diminishing in its power to kill flu viruses.
Usually takes only 20 minutes with a cayenne 150,000 or over, to get rid of headache symptoms 100% of the time over 12 years with quite a few people as we have spread the word.
I have been getting my powdered charcoal from within NZ, but considering that I now use the Internet I am looking for other sources in case this one dries up.
My main use if to take the sting out of the cayenne, tincture or powder, when dealing with flu, especially, it works every time (for the last 12 years since I discovered the use of charcoal with it). Just as important I am finding it exceedingly difficult to find sources for genuine full strength African Bird's eye pepper, in powder or tincture, as near to 300,000 British Thermal Units. Unlike Dr Richard Schultz, my preference in cayenne is for the Bird's Eye pepper over the Habanera.
Can you get hold of this pepper in a bulk like quantity or in industrial strength tincture (with the water removed without heat), and in a larger amounts than usual but not at a price that would cause me to mortgage my house. If so could you give me data on the amounts, hopefully strengths in BTU's if you can, and prices.
Much appreciated.
PS: For nearly 15 years I had a wonderful supply from a local herbalist who used to import this industrial strength dehydrated cayenne tincture, and I found that there is containers full of full strength Bird's Eye pepper for sale in internationally, @about US$70.000 a container load about $4.00/kilo and on the other end much weaker cayenne at anything up to $100/kilo on the consumer's level and I am looking to intercept this special cayenne, if I can before it goes exponential or gets watered down, and charged more for. We can save lives with this and certainly not with anything under 150,000 BTU's so I would much appreciate it if you can be of any assistance.
---