Acupressure
Posted by Mary Beth (Pittsburgh) on 10/12/2016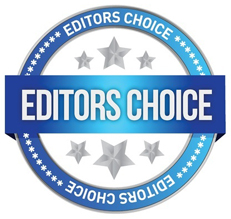 I was tied to the potty until a few months ago when I discovered acupressure points to strengthen or tonify my bladder.
Several energy practitioners advise pressing these points, that are, SO ODDLY, nowhere near the bladder.

Use light pressure on these points, about the weight of a nickel.
There are two "initial points" to press, first on one side, right or left -- and then do the same points on the remaining side. These are generally held for one minute, though if two points are held at the same time, the time spent is shortened.
There are also "controlling points", right and left again, that are held for just half a minute.
Here's what I did, though I will use "you" to encourage you!
The first set of points are to press a spot that is just a little further down your foot, just past where the little toe meets the foot, on the top of the foot. Press this point for one minute.
If you are able, you can be more efficient by pressing the other "initial" point -- your index finger nail -- against this spot just-beyond-the-little-toe. Choose the right side with both points -- and then repeat on the other side.
Or if that is too difficult, press on the near-the-toe-point with another hand -- and press the index fingernail with another hand -- separately. (Again, do the right side points and then the left side points.)
Do each of these points for one minute, either each point separately for one minute each -- or pressing one point with another point for one minute, pressing the two points together.
If you are extremely agile, you can press the right index fingernail on the beyond-the-little-toe point on right side, while also pressing the left index fingernail on the beyond-the-little-toe point on the left side. And that just takes one minute altogether!
Next there is another set of "controlling points" to press for just half a minute. I am going to hope that you can do these points with one hand on one knee -- and the other hand on the other knee -- in the same thirty seconds.
Find the spot in the center of the back of the knee. Press lightly there while also stretching a spare finger around to the middle of the front of the knee, going down about 1/2 inch to 3/4 inch to a spot below the kneecap bone. Press these together for 30 seconds.
I did these pressings -- initial and controlling sets -- just once or twice in a two day time period. And I have been much more controlled than previously. I do have to be aware of how full my bladder is -- or if "number two" is pressing in on my bladder and causing issues.
But generally, this exercise has freed me and allowed me to go out into the world again. It is wonderful.
In point of fact, my bladder is now just a little too tight -- and many times I have to press on my bladder to get any "action." There are "sedation" points that I have also used, when I got too "tight."
I am happy to say that I no longer purchase "Depends" for security.
I have chronic Lyme disease and immune system issues, which is why this problem arose. But in talking to others about incontinence issues (and because of my success, it is often one of my main topics! ), this seems to be a growing problem for many of us. Note that adult incontinence products sell as much as baby diapers!
This may also work for "bed wetting" issues.
Please let me know if any of this is unclear -- and I will try to remedy it.
Replied by Kimberly
Santa Rosa, California
10/16/2016

Replied by Mary Beth
Pittsburgh
10/17/2016

Replied by Brian
California
05/29/2017

Replied by Mary Beth T.
Pittsburgh, Pa
05/29/2017

Replied by Sandi
Phoenix
01/24/2018

---
Apple Cider Vinegar
Posted by Gg (Berkeley, Ca) on 03/24/2017


I'm someone who more often than not needs to pee at least two, but often up to five times a night. What a nightmare! I recently had a cold and started taking 1 tablespoon of ACV in a glass of water (with a teaspoon of xylitol for taste) to see if it would alleviate my symptoms. I was 100% shocked when it 1) helped me feel better faster, and 2) almost eliminated my nighttime peeing. N
ow I take the same dose in the evening. Now it's a 50/50 split between nights when I don't have to go at all, and nights when I only go one time. It's a game changer.
---
Posted by Scott S (Pen Argyl, Pa) on 11/05/2016


I decided to try ACV for my frequent urination. Just a tsp in water and sipping on it. the very first dose, within hours I experienced great relief, better urine flow and less often. I've been doing this for two days now and am very happy with it. I was sort of desperate because I ran out of the other supplements I'd been using, pygeum and beta sitosterol. which were also effective but this is cheaper and may also work better. A gallon of ACV is $2.49 and has 768 tspns in it. That is half the prices of the pygeum and 5 times the doses. It's even a greater savings over the beta sitosterol. I'll see as I continue with ACV and what longer term use does for me. Just last night I slept with fewer interruptions. I'm very optimistic. I do not like the taste but will try other things to mix with to cover that.
Replied by Debbie
East Sussex
11/07/2016

Replied by Joe
United States
04/04/2018

---
Posted by Maggiemay (Bristol, Uk) on 10/02/2016


Recently I started taking 2 x 300mg Apple cider vinegar tablets three times a day. The reason was that I had seen the results of some medical research that said it helped to lower blood sugar and cholesterol (I am borderline type 2 diabetic). Now it just so happens that I have an overactive bladder as well and take daily meds for that. I have suffered from it for about 9 years and sometimes it can be really bad. If I am out and something triggers it I can be running to the loo every 10 mins which is embarrassing, and sometimes I don't get there in time which can be even more embarrassing even if wearing pads. Then after starting the cider vinegar I gradually became aware that for the first time in years my bladder was behaving normally. At first I didn't make the connection, and then, as I had never heard of it as a remedy for urinary problems I started to wonder if it was a placebo effect - that is, I started to believe it had an effect and so it did, regardless. Anyway, the change has been so remarkable I started looking things up on line and sure enough some people were recommending ACV for urine problems. To me, that's even more powerful because I had no expectation at all of any effect on my bladder when taking ACV, so it took me unawares. It may not work for everyone, but I reckon it's worth a try. Incidentally at first I started drinking 2 tablespoons of ACV diluted with warm water and sweetened with honey but found it too unpalatable, so switched to the tablets, which have the same effect but are easier to take.
---
Baking Soda
Posted by Robert Henry (Ten Mile, Tn Usa) on 12/25/2012

HI U GOOD PEOPLE DOIN, , , , , , , , , , , , ,
Read an interesting article and thinks it worth passing on. Old folks have to get up in the middle of the night to go pee. Most have to because their urine is acid and their body is trying to save them. It is not because their bladder is full. So to help get a good night's sleep, drink a glass of water with a teaspoon of baking soda in it prior to bed time. It is working for us. ======RH=======
Replied by Love
Louisville, Kentucky
01/20/2013

Replied by Om
Hope, Bc, Canada
12/02/2014

Replied by Richard
Takoradi
07/12/2016

Replied by Patty
Tacoma, Wa
03/21/2017

---
Chromium Picolinate
Posted by Bill (Winnipeg, Manitoba, Canada) on 10/05/2011


I started taking chromium picolinate in an effort to trim down. I haven't trimmed down but the chromium picolinate has drastically decreased my bouts with frequent urination. I take 200 mcg 15 minutes before each meal. I hope it works as good for you as it did for me!
---
Frequent Urination Remedies
Posted by Namaw (Al) on 08/16/2013

Hello everyone. My problem is that I don't drink much at all, probably less than 40 ounces per day, yet I use the restroom at least once an hour. Urine color is light. Sometimes, I use the restroom and 15 minutes later need to go again--and I go a lot, so it's not just the urge, it's the actual. At least once per day I will dribble a little right after I stand up, so it's like it's in there and just not coming out. Any thoughts?
Replied by Ed2010
Canada
08/16/2013

Replied by Larry
Fairfax, Va
08/16/2013

Replied by
Timh
Ky, Usa
08/17/2013
2113 posts
Replied by
Faeqa
Jordan
08/17/2013
62 posts
Replied by Vc3s
Boise Id
11/15/2013

Replied by Mike 62
Denver, Colorado
11/15/2013

Replied by Gertie
Waynesboro, Va
11/15/2013

Replied by Kathleen
San Antonio, Texas
11/15/2013

Replied by Mmsg
Somewhere, Europe
11/16/2013

Replied by Sunny
Ca
11/16/2013

Replied by Sunny
Ca
11/16/2013

Replied by
Faeqa
Amman, Jordan, Jordan
11/17/2013
62 posts
Replied by Jennifer
Australia
03/24/2016

Replied by Deb
Florida
03/25/2016

Replied by Liz
Boston, Ma
03/25/2016

---
General Feedback
Posted by Baldev (Mumbai, Maharashtra, India) on 10/07/2011 191 posts

For those who have to get up number if times in the night to pass urine, due to enlarged prostate gland. It has been observed that if one eats or drinks the juice or soup of one medium size Beet Root with dinner, the frequency of getting up is reduced substantially. One can try it and please post your experience.
Baldev
Replied by Lou
Tyler, Tx
02/28/2017

---
Posted by Florie (San Francisco, California) on 01/12/2010

Frequent Urination
I'm just suggesting this as a topic.
EC: Thanks for the suggestion - done!

Feel free to post your questions/comments/feedback.
Replied by Kathy
Northern Nj, USA
03/12/2010

Replied by Heather
Long Beach, Ca, Us
03/13/2010

Replied by Florie
San Francisco, California
08/24/2011

Replied by Kumar
Singapore
11/19/2011

Jennifer
Australia
03/24/2016

Replied by Mmsg
Somewhere, Europe
11/19/2011

Replied by Carly
Seattle, Wa - Usa
11/19/2011

Replied by Gavin
Manganui, Northland, New Zealand
11/19/2011

---
Sauna and Steam
Posted by Dylan (Pittsburgh) on 07/16/2015


I hope my story can help someone else.
I have felt the need to urinate at least every 3 hours for 8 months. I rarely had a stream of anything substantial. Today, I was at a community center in Pittsburgh and spent 3 hours in a locker-room with a steamroom and a sauna. I was in one for a few minutes, then in another for a few more, maybe I took a shower to cool, and I kept repeating. I was doing it to see how much weight/water-weight I could shed. I didn't realize it, but I didn't go to the bathroom once after I went at 9am. I stayed until 12:20 or so, I drove home, and I didn't urinate until 5pm. After that, I didn't urinate until 1am. Maybe I won't wake up at 3 or 4 to go to the bathroom.
My frequent urination started after I was stopped at a red light and the driver in back of me didn't wait for me to take my foot off the brake before she put her foot on the gas-pedal. I thought things were fine, but hours later my left testicle was swollen and it was hurting. I went to the emergency-room, and was given pain-pills and some kind of ultrasound. it took a while for me to actually notice that I was going to the bathroom too much, but I was going every 3 hours. Sometimes less if I ate or drank.
I have been reading online about toxins being released in the sauna/steamroom, and I guess it makes sense. Some people tell me that it's crazy that sauna/steam could cure me, so maybe it was an answered prayer. Maybe it's both the prayer and the sauna/steamroom. Maybe prayer got me into the sauna/steamroom, but this is what worked for me.
Replied by
Timh
Ky
08/07/2015
2113 posts
Replied by Deana
Vero Beach
11/21/2015

---
Testing
Posted by Pone (California, US) on 07/12/2014


I tested urine of an elderly relative with a conductivity meter. It gives me a very high reading, suggesting extreme dehydration. Yet the same person is testing on serum blood tests with low sodium and potassium. How can this be?
I thought high conductivity indicated too great a concentration of electrolyte minerals and that this would be addressed by increased electrolytes. High conductivity suggests the person needs more plain water, without the electrolytes. How do I resolve that discrepancy?
This person has problems holding onto water and tends to immediately urinate any excess water.
Replied by Om
Hope Bc Canada
07/12/2014

---