Lady's Mantle
Posted by Faeqa ( Amman, Jordan) on 10/18/2015 67 posts


Lady's Mantle cured Fibrocystic Breasts
My sister has many Fibrocystic Breasts the largest one is one sm. Before a month I asked her to drink Lady's Mantle tea (Alchemilla vulgaris), she couldn't drink more than one cup a day because she had a sever headache and dizziness of it and she stopped it after one week. Last week she saw her doctor, after made Ultrasonography she told her that the cysts are vanished.
Before 2 months I used it for a cyst out the breast (on the skin) I drank one cup a day without any side effect after 10 days the cyst turn to boil, few days the boil had excreted its contents and the skin cured without any scars on it.
---
Lady's Mantle Tea
Posted by Faeqa ( Amman, Jordan) on 10/28/2015 67 posts


Try Lady's Mantle tea (Alchemilla vulgaris), I found it wonderful for fibrocystic breast disease.
---
Lemons
Posted by Redwine (Usa, Usa) on 03/19/2014


Lemons are wonder food! I use whole organic lemons to stop painful breast lumps. After washing the lemon WITH SOAP! I cut it up and put everything, skin, pulp, fiber and juice in the blender with a little water. I store the extra in a glass container and take 1-2 teaspoons in water every morning. No sugar. I love to chew the pulp but have to be careful to rinse with water and then use baking soda rinse to protect teeth from acid.
Replied by Gail
(Evansville, Indiana)
08/26/2015

---
Lugol's Iodine
Posted by Jayne (Manawatu-Wanganui) on 12/26/2017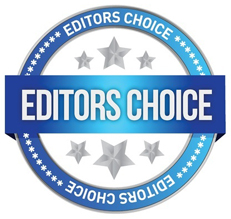 I am 42 and have had fibrocystic breasts for years. I use lugol's iodine to treat them. It works every time. I just wish I didn't have to keep using it. I take 2-5 drops orally and always with food or it gives me a sore tummy. Sometimes I apply it topically but orally gives me much faster relief if I need it. I use the protocol for using iodine from the breast cancer choices website.
---
Magnesium, Vitamin D, Vitamin E
Posted by Wendy (Westport, Ct) on 09/22/2013


I have fibrocystic breasts and they get very painful the closer I get to my period. Staying away from caffeine helps, but I have remarkable results using the following: magnesium, vitamin e and vitamin d3 every day. I take the magnesium at night (see my post about magnesium for insomnia) and 1 vitamin d3 (5000 iu) capsule and 1 vitamin e (400iu) capsule at lunch. I am not sure which of the 3 supplements is doing the trick, or if it is the combination of the 3, but I highly recommend trying them all if you have fibrocystic breasts.
Replied by Anonymous
(USA)
09/23/2013

Replied by Wendy
(Westport, Ct)
10/01/2013

---
Multiple Remedies
Posted by Rena (New York, NY) on 12/25/2008


I have tried most of the remedies on here for breast pain. It starts right at day 15 and have varying degrees of intensity. I'm tracking what I eat and noticing how that effects the pain. BUT there are still days, like yesterday, that I was in so much pain i had to stay at home and felt like crying. I'm taking lugol's 6 drops each morning but that doesnt seem to have any effect. Does anyone have any other suggestions regarding iodine since it seems like there are so many different types. I have tried evening primrose oil (2600 mg per day), vitamin E (400 IU) etc...
Replied by Laura
(Carbondale, CO/USA)
12/27/2008

Replied by Terry
(Minneapolis, MN)
12/27/2008

Replied by Rena
(New York, NY)
01/04/2009

Replied by Kerry
(Los Angeles, CA)
01/04/2009

Replied by Maureen
(Etobicoke, Ontario, Canada)
01/04/2009

Replied by Haycee
(Gauteng, RSA)
01/06/2009

Replied by Gina
(Oslo, Norway)
01/07/2009

Replied by Jan
(Chicago, IL, USA)
01/07/2009

Replied by Gina
(Oslo, Norway)
01/08/2009

Replied by Rena
(New York, NY)
01/11/2009

Replied by Rena
(New York, NY)
01/11/2009

Replied by Amelia
(Boone, Nc)
05/24/2012

---
Oil Pulling
Posted by Susan (Saratoga Springs, NY) on 12/02/2006


Have been pulling for about a week with organic sunflower oil. I have had fibrositictic breasts for over a year--the outside of left breast was a large cystic mass.That mass has almost completly dissapeared! My face and neck have been breaking out with pimples(i am rarely without at least ONE zit-) It just seemes that the pulling has brought out ALL the pimples that were "waiting" under the skin. I also have a "blooming" cold sore in the exact, and ONLY place i have had one( 3x) in the past. I guess it "pulled" out the dormant herpes virus. I am going to buy some other oils today(like olive, and hemp), as i have read that it is beneficial to alternate. I am feeling "strangely" tired this morning. any feedback would be awsome----thankyou (i have to go spit out my oil!
Replied by Elizabeth
(Jersey City, Nj)
01/18/2012

---
Rhodiola
Posted by Patricia (Edmonton, Alberta, Canada) on 05/10/2009


I've been taking Rhodiola for 5 weeks and have increased energy and have lost about 15 pounds that I have been struggling with for the last 5 years. I have had breast cysts that have disappeared and my memory has definitely improved. 6 weeks ago I attempted to climb the 7 flights of stairs to my condo when the elevator was out. I had to stop and rest at each floor. Today I take the stairs instead of the elevator without stopping at all.
When I started taking Rhodiola, my daughter had told me about it but I didn't know much about the herb only that it would give me an energy boost that I really needed. The only negative factor that I have experienced is insomnia, so now I make sure that I don't take the herb after about 3pm. I take 2 - 250 mg per day. One in the morning as soon as I get up with 10 oz of warm distilled water and the juice of 1/2 freshly squeezed lemon, and one around 3pm at my work breaktime with lots of water.
---
Rhodiola
Posted by Susan Cole (Beverly, Ma.) on 03/14/2009


I have cysts in my breasts and was having xrays at hospital done and they made my left side breast cyst burst . The pain was very bad and I went looking for natural cures and found Rhodiola rosea and one capsules stopped the pain . I took it every day from that time on to now. I use only natural cures now and eat natural foods only
EC: Read more about Rhodiola here: https://www.earthclinic.com/supplements/rhodiola.html
---
Turmeric
Posted by Leemarie (Georgia) on 05/01/2015


I began making eating Turmeric paste that I made from Turmeric Powder 5 years ago. I am 45 now and have had fibrocystic breast tissue all of my life since I can remember. I began making the drink and having it 2 times a day and if not drinking tea would put it in my scrambled eggs and saute with onions or in my ground beef. I use turmeric root in my home-made organic chicken broth and beef broth too. Basically I get it however I can into my diet.
My skin became radiant and very soft all over and my face glowed. And my husband said my skin felt damp. It was a major change from my very dry skin in contrast. And finally I noticed that there was something different about my breasts. And my husband actually pointed out that they weren't lumpy anymore. I've always had that kind of breast tissue and so when it went away they were smooth feeling and no lumps at all. I had no idea that it would benefit me in that way but I'm very glad about the changes. I also had no more painful underarms that I'd become accustomed to and so the changes are welcome. I absolutely love Turmeric.
Replied by Ava
(California)
05/02/2015

---
Turmeric and Manuka Poultice
Posted by Nixpix (Daytona Beach Fl) on 05/14/2022


I have had breast cyst several times. They often came up quickly and were very painful. I went through my Doctor and other treatments, but finally found a solution that works quickly (with in a day or two the pain was gone) and over a period of a week of doing this every night the cysts dissolved.
The solution was to use a teaspoon of Raw Manuka Honey and a about 3/4 teaspoon of Turmeric. I mixed them together in a bowl before bed or early in the evening. I put the mixture all over the area of my breast with the cysts or pain. Then I covered the area with a clear plastic wrap so it would not get on my clothes. Wore a bra at night to keep plastic in place....
This has been a life saver and I hope it helps others.
---
Vitamin C, Lugol's Iodine, Vitamin E
Posted by Janie (Pasadena, Ca, Usa) on 07/15/2011


Following all the feedback I have read on Earth Clinic in the past few weeks, I have finally figured out a remedy combination to help my extremely painful fibrocystic breasts (so bad lately that sleeping face down causes tremendous pain):
* Lugol's Iodine: 1 drop in water/day
*1,000 mg Vitamin C Sodium Ascorbate (which is 1 teaspoon Ascorbic Acid type of vitamin C to 1/2 teaspoon baking soda dissolved in a glass of water. I take it on an empty stomach, but not first thing in the morning, which can cause diarrhea.
*1 capsule of Vitamin E/day
The pain reduced by 50% after 24 hours and by 90% the 2nd day of these remedies. I have now cut back my Lugol's iodine dose to 1 drop every 2-3 days. I think it was the addition of the Lugol's that made an immediate difference.
Replied by Tammy
(San Francisco, California, Usa)
08/07/2011

Replied by I Need Help
(New Jersey, Nj, Usa)
12/06/2011

---
Vitamin E, Eliminate Caffeine
Posted by Mary (Logansport, Louisiana) on 09/16/2008


Fibrocystic Breasts: Hey this stuff can hurt. I had it so bad my left arm was painful. I really thought I had breast cancer. The doctor told me to GET OFF THE CAFFEINE and take Vitamin E twice a day. It worked havent had a problem like that since then.
Replied by Mary
(Regina, Canada)
09/17/2008

Replied by Anna
(Philadelphia, Pa)
11/13/2008

Replied by Catherine
(Wellington, New Zealand)
11/14/2008

Replied by Autumn
(CA, USA)
06/06/2009

Replied by Veronica
(Grand Rapids, Michigan)
07/16/2011

Replied by Lizzie
(Lonon, Uk)
03/16/2012

Replied by Nola
(New Orleans, La)
07/08/2012

Replied by Melinda
(Appleton, Wisconsin)
07/27/2012

Replied by Geetha
(South Africa)
11/05/2014

Replied by Dassmogul
(Jamaica)
03/09/2015

Replied by Dassmoguls
(Jamaica)
03/17/2015

---
Vitamins E and D, CoQ10
Posted by A.b. (Usa) on 11/19/2015


I have been struggling with fibrocystic breasts - the pain starts 10 days after the first day of my cycle. About 3 weeks ago I started on Vit E (400iu) and CoQ10 which is supposed to be very helpful. I also realized I was very deficient in Vit D so I started on it. I'm noticing a difference already.
I will incorporate iodine once I get my Vit D level stabilized as I think the deficiency worsens the detox that comes with iodine. A Vit D deficiency can make you uncomfortable in both your groin and armpits which really contributes to the breast pain since it is so near your armpit.
Also I have read that Vit D does help balance estrogen.
---