Artichoke
Posted by Lou (Tyler, Tx) on 10/14/2012

I had fatty liver disease. From what I've read, it is caused by small cholesterol particles. Avoid white death by cutting out flour, sugar, rice and potatoes. Eat one ingredient foods. My pharmacist recommended milk thistle with artichokes. The artichokes scrub the liver clean! I also ordered salads with artichokes at restaurants. I've tried chlorella too, and it works well. Has anyone tried bentonite clay for detoxing topically? I read that if you do it three times and let it dry after bathing, it does a thorough detox. I did get my lip color back after I did a bentonite clay 'spa' detox. I have vitiligo, although, my hair is still dark (on arms, legs, etc.).
Replied by Ed2010
(Oakville, Canada)
10/14/2012

Larry
(Sacramento, California)
03/15/2021

Brett RN
(Hawaii)
10/11/2022

Replied by Chris
(Sydney, Nsw, Australia)
10/15/2012

---
Carrot Juice
Posted by AG (Phila., PA) on 04/15/2021

★★★★★
Friend was on liver transplant list at UPenn and began drinking 4 cups raw carrot juice daily.
She was taken off the list and MD said "I don't know what you are doing but, keep it up." He was MD in charge of transplant team.
That was 19 years ago.
I had widely disseminated cancer and drank 8 cups of carrot jc daily, amongst other things, and got well in 5 weeks. That was 22 years ago.
Replied by John
(London)
08/12/2021

Replied by Katrina
(Delray Beach, FL)
04/12/2022

---
Choline
Posted by Julie (Az) on 10/21/2018

★★★★★
According to "Perfect Health Diet" (I'm not necessarily recommending the book), on p. 320 is the following statement:

Choline prevents metabolic syndrome, fatty liver, and obesity. Choline deficiency by itself causes metabolic syndrome (insulin resistance, elevated serum triglyceride levels, and high serum cholesterol levels) and obesity. Add in a low-protein diet, and it causes fatty liver disease. Choline supplementation rapidly cures fatty liver disease. In a mere twelve days, supplemental choline can reduce liver fat from 15 percent" to 4 percent."

Footnote refers to PMID # 16994629 (link: https://www.ncbi.nlm.nih.gov/pmc/articles/PMC1394528/)

There is also a detailed discussion on the Weston A Price (westonaprice.org) website by Christopher Masterjohn on Non Alcoholic Fatty Liver Disease. I imagine that, in addition to Ted's recommendation of 1-2 T/day of lecithin, a choline supplement (I suggest CDP Choline) would work a treat on Fatty Liver Disease. I'll leave further discussion and conclusions/recommendations for those more studied on the subject than I.
Replied by Noi
(North Fork, California)
12/01/2018

---
Grape Seed Extract
Posted by Tammy (Tuscaloosa, Alabama) on 07/19/2014

★★★★★
CURE FOR FATTY LIVER
About 2005 I was a manager for GNC and my mom was putting off a total knee replacement as her first one was a horrific experience (She had her first many, many years ago and they have come a long way since). She was taking pain medication that contained a lot of acetaminophen and well above the reccommended doses as she was in extreme pain with every step. Natrually, I was extremely concerned about liver failure. I searched and searched and found that grape seed extract is the only known substance that carries acetaminophen out of the liver. I think it has to be a high dose of something like 1000 mg. a day.
At this same time her primary doctor found many fatty tumors on her liver on a routine test. On her 6 month x-ray recheck, to our supprise over half of the tumers were gone, my mom explained she was on the grape seed and he replied that only strict diet and cholesterol med would help this. When she went for her yearly follow up, all the tumors were gone and both at her 6 month and yearly check up, her liver function lab test were completely normal. She also took CLA supplements with Relacore for weight loss but only started that about four and half months into all this, don't think it had anything to do with either of the results. However, she did loose 55 lbs with it and she still continues to take grape seed today but at a lower dose.
She swears it not only cured her liver but kept her heart in good shape as that is what grape seed is known for. She was a heavy smoker for 35 years and her heart is in great shape to this day, not even a chest pain. Unfortunately, she worked in the coal mines for 15 years and has been diagnosed with pulmonary fibrosis which is what has brought me to this web site. I am going to try some of the therapies suggested here and pray alot! I'm an only child and lost my dad (best friend) under severely tragic conditions in 2007 which has left me severly scarred and diagnosed with severe depression and ptsd (post tramatic stress disorder). I hope my info can help someone as I hope and prey some of these therapies will help my mom. Pay it forward. I'll keep her progress posted as she is going to try oil pulling, H2O2 therapy, aloe vera oil, and the 5 bottle pulmonary fibrosis package from Pivot health.
I'm hanging on desperately!!!
Replied by Bess
(Calgary, Alberta, Canada)
07/19/2014

Replied by
Timh
(KY)
07/20/2014
2073 posts
Replied by Tammy
(Alabama)
07/21/2014

Replied by Mama To Many
(Tennessee)
07/21/2014

Philippa
(Surrey, BC)
11/05/2020

Replied by Bess
(Calgary, Alberta, Canada)
07/21/2014

---
Lecithin
Posted by Tintin (Sydney, Australia ) on 02/24/2021

★★★★★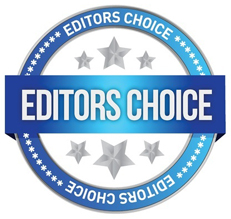 I had fatty liver and high cholesterol 6mths ago on my blood test, I decided to go in favour of natural treatment and followed Ted's advice of incorporating Lecithin in my diet, yesterday was my 6mths follow up blood results and my cholesterol has gone from 7.3 down to 6.2 IN 6 MONTHS! I am so happy and my doctor said he had never seen anyone reduce their levels in such a short time without a prescription aid... also my markers for fatty liver did not turn up on my blood test. Dr said whatever I am doing to keep doing it because it is working, I didn't even change my diet and wasn't even taking the Lecithin every day, I started out once a day then the last month I totally stopped for a break so I can't wait to start again and see what my next blood test shows :) Thanks Ted! You are an earth Angel.
Replied by Max
(AL)
02/24/2021

Tintin
(Sydney, Australia)
02/24/2021

Replied by cfitz
(georgia)
04/11/2021

Replied by Maureen
(Massachusetts)
07/27/2022

Replied by Cfitz
(Georgia)
07/28/2022

Dee
(United states)
12/03/2022

Replied by Tammie
(Nokomis FL)
03/14/2023

Replied by Rlynn101
(Arkansas)
07/08/2023

GertJr
(Madison)
07/11/2023

---