Potassium
Posted by Hayley3 (Magnet, Indiana) on 04/30/2013


Potassium for dry mouth. Thanks so much! I was taking an electrolyte pill already and it wasn't helping.. So I added an additional potassium pill after reading your post. So far it's helped a lot... My mouth was so dry at night I had to pry it from the roof of my mouth and I was starting to panic. Now it's much better although at night, my lips stick together a little.. So I'm gonna up my potassium again. My tongue was burning so I had started Vitamin B complex prior to the electrolyte pill.
---
Potassium
Posted by Alvamyrdall (Nashua, Nh) on 05/10/2012


Soon as I saw Potassium for dry mouth it immediately light the bulb on me & ran to CVS. Before I start the car coming back I took two pills. In half an hour I felt the change immediately. For the last 3 months I am bedridden with acid reflux & heartburn usually from pm to sundown & fatigued. I also googled saliva & read a bunch of articles about it. I think saliva is very well underestimated. I came to a conclusion that having no sufficient amount of saliva results to malnutrition. As most PCP would say that to counteract dry mouth is drink water, is comparing that the only function of saliva is for lubrication alone. Water is way far off as a substitute for saliva. As saliva is understudied & underestimated I think there is more to saliva than the medical community knows. If electrolytes, enzymes, the naturally occuring antibodies are present in saliva there must be a huge reason behind it that Mother Nature decided so. Therefore I took two pills of K & another one before I ate supper. In 3 months it's only today that I didn't have heartburn & no fatigue. I wouldn't be surprise if my gluten intolerance has something to do with saliva/ dry mouth. I just bought a K CVS brand. I'll keep you posted. Thank you so much to all of you for taking a time documenting what works & shared. I am deeply grateful.
---
Potassium
Posted by Peanut (Dallas, Texas) on 05/01/2011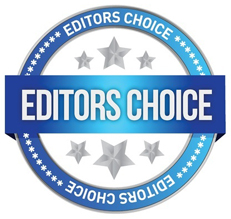 Hi, I was having a lot of trouble with dry mouth, dry nose, dry tongue, burning mouth. I had tried everything: hormones, B vitamins, iron, etc. It caused me to have a lot of anxiety and sleepless nights. The only thing that has helped me is potassium. I started taking a potassium supplement of around 600 - 1000 mg. a day. Also, high potassium foods: fruit juices, cantalope, V-8 juice, tomato juice. Once my potassium levels came up, the dry mouth started going away, also acid reflux, and stomach, digestion problems. Hope this helps someone.
---