Lugol's Iodine
Posted by MissM (NY) on 01/22/2021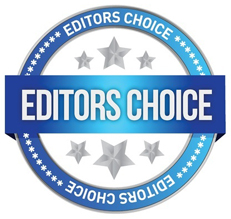 I had severe pain and cystic breasts. What eliminated was painting on Lugol's iodine, and taking it as well. I then found out I was hypothyroid and the painful breasts were a symptom!
Immediate relief! Even my gynecologist didn't even suggest this remedy.
I was given all kinds of pain medication, even birth control pills to help and they did nothing. Try getting lugol's and painting on breast first. Do not worry it stains then disappears!
If it disappears quickly, you are iodine deficient! Get your thyroid checked.
---
Magnesium
Posted by Sarah (Tulsa, Ok) on 12/13/2015


I sometimes get very painful and sore breasts during the month which worsen with caffeine. What I have found that can get rid of most of the pain and sensitivity within 24 hours is magnesium - either powdered or a daily epsom salts baths where I soak for at least 15 minutes in a full tub of hot water with half a bag of epsom salts. Taking powdered mag (calm) is so much easier than soaking in a bath, but my stomach can only take so much magnesium. It causes a lot of gas and loose stools. I have tried magnesium oil too, but prefer soaking in epsom salts.
I stopped magnesium for about a month so I could try other remedies, but none of them worked. I tried blackstrap molasses, vitamin e capsules, iodine supplement and some herbs for balancing hormones.
I hope this helps someone!
---
Mammogram
Posted by Mary (Eu) on 03/25/2015

Hi, I am having extreme burning in both breasts and along my back since having a mammogram. Does anybody know how to eliminate this problem. Is Lugol's iodine any good at this stage. Any information appreciated. Thanks
Replied by Sara
(The Beach, Canada)
03/25/2015

Replied by Charity
(Faithville, Us)
03/25/2015

---
MSM and Vitamin C
Posted by Hisjewel (America, New York) on 05/27/2017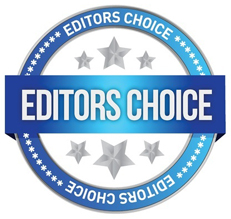 MSM AND Vitamin C to Cure Breast Pain
With summer so close some of us will not be able to use baking soda without swelling. Baking soda water and molasses has gotten me through many seemly incurables. However, in my older age my legs and feet swells due to circulatory situations. About three weeks ago I started getting some breast pain. I started doing some research and learned about MSM water (16 tablespoons of organic MSM in a gallon of distilled or spring water), and vitamin C which is taken a half hour later. Several tablespoons of this water is drank about five times each day. It works is all I want to say.
MSM does not bother me, I use to take the tablets until I ran out. if I had only known it was doing more then helping my knees I would have not have stopped taking them. I simply went to search and put in MSM and cancer, (staying ahead of the game) and searched a few of the listings. I found at least two articles that said this will cure it. It certainly took the pain.
Loving You EC,
HisJewel
---
Sea Buckthorn
Posted by Ellen (Apex, Nc, Us) on 02/23/2012


I've dealt with breast pain during my cycle pretty much most of my adult life, but the pain escalated during my mid-30's and has continued to get worse (I'm 39). I've tried absolutely everything that's been mentioned for fibrocystic breasts including the following: iodine, magnesium, calcium, zinc, b vitamins, fish oil (made them worse), Flax oil/seed, vitamin A, Vitamin E, Raw Apple Cider Vinegar, Molasses... Ad nauseum. Also, several years ago I switched all of my household cleaning & laundry as well as bath/beauty products to all natural/non-toxic. None of these things made a significant reduction in pain.
Recently I decided to try Sea Buckthorn (internally) to improve my dry skin, and lo and behold, my breast pain has significantly decreased since going on this regimen. They had gotten so bad before the sea buckthorn that I couldn't even stand to wear a bra. I still have some pain, but this is my third cycle on the sea buckthorn and I cannot believe the difference. I can't tell you how happy I am to have discovered this and wanted to share it in case there is anyone else who has had the same problem and like me has gotten no results from other methods. The Sea Buckthorn is expensive, but I can't live without it now. Anyone who has intense breast pain 15 - 20 days/month as I have will understand. Ellen
Replied by Bridget Kelly
(Oxfordshire)
01/30/2017

---
Selenium, Magnesium
Posted by Nejla (Haledon, Nj) on 01/01/2010


The remedy for Breast pain (Calcifications)
I read Earthclinic's remedy for pain due to breast cysts or calcifications & followed the first step to get rid of the pain. I started taking Selenium (200mg) & Magnesium (200mg) twice a day. The pain disappeared the second day!! Just like magic! Now I will follow the rest of the treatment described on the site by Ted from Thailand. I just wanted to tell everyone how this worked. My pain was ongoing for 1 yr on & off & now it's gone! I am so greatful to Ted & Earthclinic & I am telling anyone woh'll listen about it.
Thank you Ted & Thank u Earth Clinic!
Nejla
---
Serrapeptase
Posted by Annie1017 (Berryville, Ar) on 09/24/2012


I am a woman who has suffered with several different ailments over the last few years. Recently while searching for something to help the horrible pain I was having from Fibroid Cysts in my breasts, I thought maybe I had an iodine deficency. I went to a small herbacy and was recommended Serrapeptase Enzyme. I was leary of the product since I am on a very tight budget and didn't want to take something that might not work. The lady gave me some literature and my husband encouraged me to try it. I have been taking two pills mornings and two more at night and in less than a month I feel amazing! I no longer have painful breasts and the lumps are gone. I have suffered with endometriosis and cysts on my ovaries as well and have not had any of their symptoms either. In addition to all of these things I have had horrible sciatica. The anti-inflammatory properties of this "miracle" has reduced all the swelling in my lower back and am now able to "pop" my back and in conjunction with stretching have been pain free for over a week. I am totally sold on this supplement and encourage anyone with any type of swelling or cysts to try it.
Replied by
Timh
(Louisville, Ky)
09/25/2012
2073 posts
Replied by Salomi
(Silver Spring, Md)
10/21/2014

Replied by Om
(Hope Bc Canada)
10/21/2014

---
Replied by Sam
(Miami, Fl)
06/17/2015

Ted's Remedies
Posted by Valerie (Miami, Florida) on 04/09/2009


Magnesium Citrate 400mg dose releaved all tension in my breasts in just a few days!!! After leaving my doctor's office and being told that my hard and lumpy, painful breasts were something I'd have to live with and that I also had a cyst that needed to be looked at by a breast sergion; needless to say I was not happy...I looked at this site and followed Ted's advice and immediatly took the only thing I had in my house -Magnesium Citrate 200mg in am and 200mg in pm, out of the 3 that he mentions (Vitamin E, Chromium and Magnesium) I also drank lemon water with baking soda and water with celtic salt as per his advice. I forgot that I had breasts with in 3-4 days!!! I felt light and I even had an urge to jump on a trampoline,( which I purchased a while back but could'nt use )I'm a fitness trainer so being able to move is essential in my field and I feel great! I now started taking the other products Ted recomended to get rid of the cyst...I'll let you know how that goes. Ted, I thank you for all you've done for me and many others. Be well!!!
Replied by Monique
(Micco)
06/17/2015

---
Vitamin C
Posted by Coco (OK) on 01/09/2019

Question: I have a breast condition that I believe has stemmed from a mammogram which produced a intraductal papilloma, followed by breast surgery.
It has resulted in what I believe to be fat necrosis which has progress to a sometimes bloody discharge. I don't think it is cancer, but rather stems from that surgery.
Does anyone on this forum have advice as to how this could be treated? Would apple cider vinegar help dissolve the calcium? I refuse to have another mammogram, as this would just add to the problem.
Replied by Coco
(Oklahoma)
07/23/2019

---
Vitamin C
Posted by Negra Linda (North Bergen, NJ) on 05/04/2014


I had a couple of breast cysts on both breast, started taking vitamin c, ascorbic acid, 1000mg daily for one week, on my right breast I don't feel the cysts any more, and my left breast only feel one lump a cyst getting smaller.will continue to take vitamin c, 1000 mg daily.
---
Vitamin D
Posted by T (Maryland, USA) on 04/17/2009

Vitamin D for sensitive/sore breasts: For years I had a problem with overly sensitive breasts. Most of the time I couldn't sleep without a bra because even clothing moving against them was extremely uncomfortable, and the nipples became sore very easily. A few months ago I added vitamin D (in the D3 form) to my supplements. I soon found that the soreness in my breasts disappeared entirely! It has not been a problem since. I take a 1000 IU sublingual "dot" which also contains vitamin K (which works with D for bone health), plus an additional 2000 IU gelcap of D3 alone. Be sure to get adequate calcium and magnesium when supplementing with vitamin D as these need to be balanced for bone health.
---