Gall Bladder/Liver Cleanse After a Cholecystectomy
Posted by Joanofarc83 (Morton, Illinois Usa) on 05/14/2010

I had my gall bladder removed years ago. I have done several liver cleanses with good results. I also have a fatty liver. Many stones came out as well as lots of chaff. The first cleanse produced over 100 stones. Google 'Hulda Clark' for the liver cleanse. The uses fresh lemon, grapefruit, olive oil, Epsom salts and water. Good luck.
Replied by Dennis
(Il)
08/24/2016

---
Gall Bladder/Liver Cleanse After a Cholecystectomy
Posted by Pat (Athens, Al, Usa) on 05/13/2010

I asked a question about a week ago but haven't found an answer. i had my gallbladder removed in 1997 and wondered if I would still benefit from doing some type of cleanse. Obviously I can't do a "gallbladder" cleanse since there isn't one, but would a liver cleanse be essentially the same thing? And with so many out there and no gallbladder what would be one of the better home made cleanses to try? I know I'm asking a lot of questions but who else would know except all of you wonderful people? I just want to get and stay healthy and I'm sick and tired of being sick and tired. Thank You.
Replied by Pat
(Athens, Al, Usa)
05/14/2010

---
Improving Digestion of Beneficial Fats
Posted by Joan (Arcata, California, Usa) on 04/08/2010

Would you make a new listing under "ailments" for people who have already had their gall bladders removed? I would like to know suggestions for how to improve digestion of beneficial fats. I understand that people without gall bladders are more prone to nervousness in addition to bloating and even heart disease.
EC: Thanks for the suggestion! New ailments page created under "Cholecystectomy".
---
Manuka Honey
Posted by Clatterbuck (Beltsville, Md) on 08/14/2020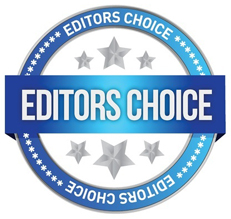 I seem to have accidentally discovered a cure for my post gallbladder removal issues. After the removal of my gallbladder a couple of years ago, I started having problems with needing to rush to the bathroom after I ate. Certain things seemed to trigger it but sometimes it seemed to come out of nowhere. It was really annoying. I also think all of the diarrhea was causing me to miss out on nutrients.
Last month, I had a sore throat and decided to use my usual sore throat remedy of manuka honey. This time my throat hurt pretty bad so I took a teaspoon in the morning and a teaspoon at night for a week. The sore throat went away like usual, but since then I haven't had any diarrhea, not even after I drink coffee.
I haven't even had any honey for two weeks and it still seems to be working. I don't know if the manuka honey is what fixed the problem but it is the only thing I did differently before my stomach problems stopped.
---
Ox Bile
Posted by Claudi0 (Spring Hill, Florida) on 02/19/2013


Bile Salts: I had my gallbladder removed almost 5 months ago, it was loaded with gangrene. I healed nicely but the spasms continued. I did weeks of research on the Internet and decided to give ox bile 500 mg a try. I was uncomfortable all the time but of course more so right after eating. I am not a big eater; I munch a little during the day and eat a normal dinner. This ox bile is a freeze dried capsule you take just before you eat. This has been an amazing discovery for me. I found this product on line at a major vitamin mfg. And I don't think I'll ever be without it. I've been on this product for only one week and my discomfort level is 90 percent improved. As a side benefit, I've noticed that my scalp psoriasis is clearing up. I am totally amazed at the result of this product. I truly hope this helps someone. I have no bad side effects as I have read a very few experienced (bloating, gas, etc.).
Replied by Angela
(Texas)
01/08/2017

---
Supplements after Cholecystectomy
Posted by Tiari (Bridgeport, Ct) on 03/29/2013

I have had my gallbladder removed four weeks ago, and found afterward, I couldn't digest -any- food, even bland fat free foods were causing gas, bloating, stomach pain and frequent bowel movements. I did find extreme relief by taking a daily probiotic once a day, as well as a choline suppliment once a day. I also take, with -every- meal, ox bile suppliments (bile salts), as well as a good digestive enzyme supplement. As long as I take them, I can eat anything I like without issues.
---