Betty's Tea
Posted by Betty (CA) on 04/07/2022


Tea to combat chemo toxicity and other energy killers
Supplies your body with essential nutrients to help with energy, removing toxins, body stressors, chemo. I make this if I am feeling exhausted or just having a bad day. Made it also during chemo. It really helps with toxins. I haven't put Schizandra berries in it yet but make it with all the rest of the herbal ingredients.
Blend equal parts of ingredients:
Schizandra berries
Rooibos Chai blend
Hibiscus blossoms
Nettle leaves
Goji berries
Ginger root
Lemongrass
Red clover blossoms
Licorice root
Orange peel
To make 16 oz of herbal tea blend
1. Bring 16 oz of spring or filtered water to a boil
2. Place 4 TBSP of herbal mixture into covered tea pot or canning jar
3. Pour freshly boiled water over herbs: steep covered for 6-8 minutes
4. Strain out herbs and let tea cool to room temp
---
Bromelain
Posted by Lynn (England) on 10/17/2018

Please can someone tell me where I can obtain bromelain 6500 gdu? I can't find it anywhere. I can find 3000 gdu. Could I just use twice the amount of that? Or does it not work that way? I'm trying to help someone close to me who has damage from chemo. I saw Ted makes his own bromelain 10% with that and glycine.
Replied by Mmsg
(Somewhere, Europe)
10/18/2018

---
Colloidal Silver
Posted by Tabby Harris (Us) on 02/03/2017


My friend had part of his colon taken out recently from cancer. He started chemo after his first treatment. He lost his appetite, had diarrhea so he tried colloidal silver to drink which made his stomach stop hurting. He started back eating and he doesn't have diarrhea for now. Amazing.
Replied by Harrell
(Jennings, La)
10/04/2017

---
Dry Cough
Posted by Worry Hubby (Singapore) on 07/26/2012

Can anyone help on what ways or food, to stop or minimise the dry cough during the chemo? Please help.
---
Fasting
Posted by Tassi (California) on 03/26/2014

5 yrs ago now, a friend who had lymphoma and tried many holistic remedies, finally decided to have chemo; she was told by her holistic dr:
Before the chemo, fast for 2-3 days, which causes all the normal cells of the body to slow way down but not the cancer cells, so they suck up much more of the chemo than the rest of the cells.
Replied by Tassi
(California, US)
04/08/2014

---
General Feedback
Posted by Worryhubby (Singapore) on 07/09/2012

My wife is having Sore throat after the 3rd day of chemo. And she's feeling kinda feverish too. Temperature currently fine. I myself has a mild flu and am wondering if I'm the one passing to her. Am worried and dont even dare to sleep beside her. I just wanna see if anybody has any idea on what to do. Please help:(
Replied by Lynn
(Williamston, Sc)
07/09/2012

Replied by Dawn
(New York)
12/19/2017

---
Lemons for Loss of Taste
Posted by inspire2021 (Gulfport, FL) on 06/17/2021


Taste buds after chemotherapy:
To get your taste buds back, try sucking on a lemon. My brother was just told this by an oncologist and he said after a year, he finally has his taste back!!
---
Salt and Baking Soda Bath
Posted by Racer (Hampton, Tn) on 01/24/2010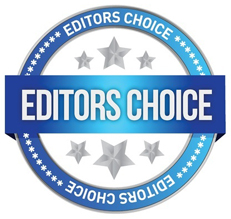 This was a letter in which we were talking about my 20 year old and how she became toxic on all her drugs, and my friend sent me this that she had found out many years ago!
--------------------------------
......about your daughter sometimes being "toxic" from all the drugs she has to take. Long ago I went to a wonderful seminar about natural healing. It was taught by a bunch of knowledgeable people in many fields & I learned an important de-tox treatment for people that have been on strong drugs like chemo. This might help your daughter when she gets toxic. It could help to rid her body of some of the drugs:
HERE'S THE SIMPLE RECIPE:
Take one pound of non-iodine TABLE SALT & one pound of BAKING SODA & put these into a hot bath & stir well. Have your daughter get in to the bath tub then keep giving her cups of Hot Raspberry Leaf tea to drink (to help her sweat).
You can add honey or sugar if she likes the tea better sweetened.
Have her stay soaking in the bath for AT LEAST 20 minutes, adding hot water if needed.
This Salt/Soda bath works by sucking some of the toxins out of your system through your skin because the concentration of salt is stronger OUTSIDE your body (in the bath) than INSIDE the body.
The lady who told me about this said there was a florescent green layer of film on top of the bath water after a friend of hers had chemo. Proving that it can suck out toxins.
---
Thrombocytopenia (Low Platelet Count) Remedies
Posted by Selma (Usa) on 02/15/2014

I have a low platelet count from chemo. What vitamins or food could help?
Replied by Rob
(Manhattan)
02/15/2014

Replied by
Timh
(Ky, Usa)
02/16/2014
2080 posts
Replied by Art
(California)
02/16/2014

---
White and Red Blood Cell Count Remedies
Posted by Camara (Md, USA) on 06/21/2010

Unfortunately, I'm going through chemo and wanted to know if there are any natural remedies for keeping my red and white blood cells at a normal level during the treatments.
Replied by Rob
(Manhattan, New York)
06/22/2010

Replied by Cameron
(Brisbane, Qld, Australia)
01/06/2012

Replied by Gavin
(Manganui, Northland, New Zealand)
01/07/2012

Replied by
Timh
(Louisville, Usa)
01/08/2012
2080 posts
Replied by A.anunnaki
(Mobile, Alabama, Usa)
03/08/2012

Replied by Susie
(Long Island, Ny)
09/25/2012

---
Zinc
Posted by Betty (CA) on 03/25/2022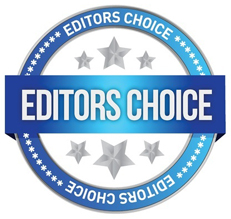 I experimented with adding liquid zinc to my shampoo due to hair thinning from chemo. It works! Finally regrowing hair. And, had a nevus on my scalp for several years. It is gone. Guessing the zinc got rid of it?
Replied by
Art
(California)
03/26/2022
1255 posts
Uncertain
(LA)
03/31/2022

Louis
(Wheeling)
04/03/2022

Uncertain
(LA)
04/26/2022

Art
(California)
03/27/2022
1255 posts
Replied by Lynda T.
(CA)
04/03/2022

Replied by Timo
(Thailand)
04/04/2022

---