Bread Poultice
Posted by Gloria (Ohio) on 11/18/2015


So glad you posted this. I used this remedy a few years ago. It was amazing! God Bless!
---
Bread Poultice
Posted by Paul (Midland, Ontario) on 12/19/2009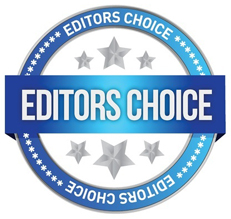 When I was nine, I stepped on a rusty nail while at summer camp. I didn't tell anyone and by the time I got home my foot was sore. The next morning I woke to find that a red streak had appeared all the way up my inner thigh almost to my groin. We had no health insurance at the time and my mother (God bless her) took me down to the kitchen where she pulled out a bag of dried bread loaf ends that were being saved for turkey dressing, boiled some water, dripped just 6 or 8 drops of the boiling water onto the middle of the very dry bread. She then taped the wet spot of the bread over the opening left by the rusty nail. The sore was open and running. She then put on my socks and shoes and told me to go out and play. It hurt a bit to walk on at first but as the day wore on I forgot all about it until after supper when my mom asked me how my foot was doing. When she took off the shoe, sock and poultice the red streak had retreated to just above my ankle and the piece of bread had a handful of green puss on it. Another piece of bread was applied that night and when I got up the next day the red streak was gone and the bottom of my foot was pink and healthy instead of angry red. I have used this remedy throughout my life and on one occasion actually extracted a living parasite from my leg that I had picked up on an adventure trip to Belize.
The way it works is very simple. The bread is very poreous and by dripping water onto the middle of the bread, capillary action moves the water through the bread. Attach that wet spot to an OPEN infection and the water in your body joins the parade along with the poisons from the infection. When the drops are applied they also turn the bread that gets wet into a kind of sealing paste around the wound to ensure that the "cyphon" works properly. If you don't believe me just try this on your body (somewhere discrete).with the bread taped on but exposed to the air. You will give yourself a "hickey".
Live long and thrive! Paul
---