Borax
Posted by David (Springfield, Missouri) on 11/08/2015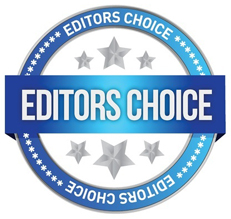 Borax powder for Athlete's Foot cure
I have not read this one on the site, so thought I would share.
I sprinkle a liberal amount of borax powder, like the 20 Mule Team brand, over inside-out socks, then flip again to get them right side out. I wear them during the workday and after 2-3 days, all crusty feet are gone and I am left with, by comparison, baby-smooth skin on my feet. Amazing cure and much simpler than soaking your feet in ACV, etc.
Typically, I follow up with this every 3-4 months, or when I start noticing any rough skin between my toes, and a few days of this will stop it.
Be advised, if you have severe athlete's foot, you may lose a significant amount of dead/diseased skin on your feet the first day, which can be alarming. I recommended this treatment to a family member who had a very bad case and he was a bit disturbed by the amount of skin coming off his feet the first day. He decided to do borax soaks in a foot bath instead, so the reaction would be slower and less alarming, which it was. It was a complete cure for him in about a week, and he does the 3-4 month powder in the socks follow up as needed.
Other thoughts: Something about the heat, pressure, and moisture on your feet of a normal day's work seems to make this work better, as I have tried follow-up treatments on the weekend with just socks and does not seem as effective.
Also, more powder seems to work better than less, which can feel a bit odd as it seems you are walking with fine sand in your socks, but the sensation is unnoticeable to me in a few hours. I would estimate the quantity per sock at about 1-2 tablespoons. I have tried follow-ups with just a small sprinkling and that does not seem to work as quickly as the 1-2 tablespoon amounts.
---
Borax
Posted by Victor (Wisconsin, US) on 04/18/2015


I had athlete's foot for many years, feet & shoes smelled terrible. One day I was reading the side of a box of borax, & there it stated that it removed odors. So I began to sprinkle borax into my shoes, and also into my socks. It made my feet hot, but in a few weeks it cured my athlete's foot, & has never returned. Now use it occasionally as insurance to prevent return infection.
---
Borax
Posted by Dianna (Austin, Tx) on 02/04/2010


borax for athletes foot
after trying everything else you could buy at the store for his pretty much life long athletes foot problem - and not having results my boyfriend finally decided to try the remedy i kept telling him to try... borax - which he thought was poison him instantly but he 'trusted' the OTC stuff at the store!!! LOL
he wet his feet and then took a handful and rubbed it all over his feet.
he said they stopped itching immediately! he was stunned.
a few weeks later i asked him how his athletes foot was and he said: oh wow! it hasn't come back! that stuff totally cured it!!!
now he tells all his friends about borax ;)
---
Boric Acid
Posted by Dallas (Hayesville, NC) on 04/05/2008


I had athletes foot for several years that I could not get rid of from any of the high priced medications. I had heard from someone tha Boric Acid powder in your socks and in your shoes would cure it. Sure enough, after about a week the fungus was completely gone.
---
Calcium
Posted by Jess (Victoria, British Columbia) on 02/09/2007


I had athletes foot, I never had it before so I used different creams from the drug store. THEN I got an itch on my hand and the skin started getting very red and pealing off there! I went to the drug store and they gave me a different athlete's foot cream to apply to both the foot and the hand. I did this and it got rid of athletes foot from my toes but only helped a little bit with my hand. It didn't go away on my hand, it stayed the same size on one part of my hand and grew BIGGER on another part and was spreading up my thumb. I had tried a few home remedies from your site, none worked too well: Cider Vinegar, hydrogen peroxide, Borax etc. Over four week later it was still the same, itching and very red and getting bigger and spreading to other parts of my hand! I was about to go to the doctor when 'that little voice inside' said take Coral Calcium. I did and after taking a double and sometimes TRIPLE dose within 3 days the itchy circle began to subside. The skin one week later is still a little pink from healing and the center is normal skin color but there's NO itch or flaking skin left anymore. Will continue with the Coral Calcium for another two weeks and ingest cider vinegar on a regular daily basis for the rest of my life.
---
Castor Oil and Liquid Paraffin
Posted by Mandandi (Gaborone) on 05/09/2016


After cleaning systemic candida, I found that I had recurring athlete's foot- due to not cleaning my shoes and socks enough with other remedies.
I then used mix of castor oil (which was excellent on its own but requires deep massaging in), and liquid paraffin. The mixture works faster and is more efficiently, killing new infections before they even show up. I only see dry skin before I see the inflammation.
---
Cayenne
Posted by Larry (Dumageute, Philippines) on 10/08/2008


I had chronic athletes foot, i could never get rid of it. Over the counter creams such as lamisil controlled the problem but did not get rid of it. I then tried not using the creams and only apple cider vinegar instead. The result was disaster, rampant athletes foot. I was almost about to give up but did a final search and found postings on both Salt and Cayanne, so I decided to try an experiment. I made up a mixture of half salt and half cayenne pepper. I then Put a little bit of Lamasil cream on the infected area. Then while my finger still was sticky from the cream i dipped my finger in the salt/cayenne mixture and worked the powder into the infected area. The result was incredible. Noticible improvement after 24 hours. After two weeks, once a day, for the first time in years i am athletes foot free. I have no idea if it was the salt, the cayenne or the combination. I don't know if the Lamisil did anything more than provide a sticky base. But my feeling is don't change success. This combination worked fantastic for me.
Replied by Bill
(Los Angeles, California)
09/03/2015

---
Cayenne
Posted by Melvin (Garner, North Carolina) on 07/19/2007


This website has been a major blessing to me and my family!
From 1989 to about 1994 I suffered from athlete's foot on both of my feet. I tried several OTC (over the counter) drugs that eased the pain and itching somewhat, but never cured it, in spite of what the avertisements claimed.
A friend of mine told me about the benifits of applying cayenne pepper to cuts and acratches to stop the bleeding. Out of desperation one night, I applied cayene pepper to the affected areas between my toes. I was amazed at the almost immediate sense of relief I experienced. I applied it every morning after showering and at night after washing my feet. Within a day or two the pain & itching was gone. Within a week the fungus had dried up and skin had hardened. Within two weeks I could peel the dead skin away and by the third week the AF was gone and the cracked skin began to heal. By the fourth or fifth week there was no evidence of the AF- AFTER FIVE, LONG YEARS. I had forgotten what it felt like not to have AF.
The key for me was to wash and dry my feet daily before putting a dash of cayenne between my toes. No more over-the-counter treatments for me. I keep an ample supply of cayenne available, just in case.
---
Cayenne
Posted by Vince (Philadelphia, PA) on 09/21/2006


I had Athlete's Foot between 2 toes that sit against each other. I had it off and on for years. It was hard to dry them after a shower, and when in a rush, I don't think I did it that well, and then sitting against each other, I would probably really have to, and sweating probably cause it also. I only applied cayenne in salt water one time, and it has been gone for years. Usually it has to stay in place for a while on skin surfaces, so I soak the gauze on a bandaid, but since my toes touch, I didn't have to.
Replied by Beamslider
(Sf, Ca)
06/03/2012

---
Cheeseweed
Posted by Darlene (Kewaskum, Usa) on 09/28/2011


Regarding athlete's foot: try locating a weed, locally called cheeseweed and found on farmsteads [scientific name: malva neglecta; it looks like a low growing viney geranium with little blue or purple blossoms and round nutlike fruit that is edible], place a handful in water and bring to a boil; simmer for a while to extract nutrients; when cool enough to touch, dip a cloth into the 'juice', squeeze out, hold onto any location that is infected until cool; repeat this as often as possible until compote is cooled, you can repeat the process as often as you want. You can also place the foot or hand in the 'juice' until it has cooled; repeat as desired.
This 'juice' has been effective in drawing infection out of insect stings or slivers, clearing up athlete's foot, even drew blood poisioning out of my father's arm when it had nearly reached his shoulder. It is not a one time process; must be done repeatedly over days (you can reheat and reuse the original compote until it's really slimy) to achieve the end, but you should notice improvement after a few applications.
Replied by Jesse
(Ca)
02/18/2017

---
Coconut Oil
Posted by Serafin (Covina, Ca) on 02/04/2015


For athletes foot, the best treatment is apply Virgin Coconut Oil twice a day. That bad smell of their feet will just go away at no time at all.
Replied by Anne
(London)
02/10/2016

---
Coconut Oil
Posted by Pbird (Everett, Wa, Usa) on 06/27/2013


Yes, coconut oil cures athlete's foot. It stops it for me in one application to the itchy spot. It also works for my husband who tends to get an occasional very bad case of it.
---
Coconut Oil
Posted by Desiree (Portland, OR) on 01/17/2009


I have had athlete's foot for several decades: not usually cracked or peeling, but warm and itchy all the time. I thought this isn't going to do anything. I put coconut oil on my feet and within a half hour I felt a cooling sensation. What a surprise. The next morning I felt cool feet. I am amazed! I just rubbed it all over my feet, put on socks and climbed into bed. I am anxious to see how it works for me systemically. I have had itchy scalp for about 10 years. It isn't itchy at present, but I can't imagine treating the feet could cure it. I do know that the feet are like the tongue in that the organs of the body is mapped out on the tongue. We'll see.
---
Coconut Oil
Posted by Klaus-Christian (Osaka, Japan) on 05/03/2007


Coconut oil cured my 20! years long athlete's foot problem plus a lot of epidermic fungus, [j-itch, behind the ears, chin] constipation and digestive problems. 3 times a teaspoonful per os and external. see: health-science-spirit.com/candida.html
---
Coconut Oil
Posted by Dianne (Mansfield, MA) on 07/02/2006


within 2 days of using my athlete's foot has totally cleared. My husband has also had the same results.
---