Amenorrhea
Posted by Fortune (Port Harcourt, Nigeria) on 04/27/2013

I want to appreciate your kind support to improve the health of people arround the globe, I know I will testify too from your advice, I am 31yrs lady old from Nigeria, married for 3yrs now no child, thou had a still birth[36wks old pregnancy] on the 26th of March, 2012, after the stillbirth delivery [not cs but vaginal delivery] my doctor adviced me to come for evacuation of retained particles of conception after a week because I was experiencing severe stomach pain[lower abdominal pains], after the evacuation I was fine, no pains, no more retained particles of conception from the ultra scan result, 6months after my menses didnt show up so I went back to the doctor and he recommended bromegon a hormonal drug to stop the flow of my breast milk, I have gone for a fresh scan the result shows am ok but the eggs on the left ovary are poor, fluid on the right ovary, I am not pregnant and my flow refuse to show up till now, even after all the recommended medication. Pls what do I do for I am in a fix. thanking you for you kind response, please reply me via forcomdev(at) gmail [dot] com.
Replied by Joy
(Battleground, Wash)
04/27/2013

Replied by Mikocampos
(Orlando, Florida)
11/07/2014

---
Amenorrhea
Posted by Leslie (Manila, Philippines) on 06/20/2012

Hello earth clinic! Late last year I was diagnosed with ENDOMETRIOSIS WITH ADENOMYOSIS. I had 5 days periods (28 days cycle), extremely painful, extremely heavy with cramping. Every time I have periods I always took pain reliever for 5 days even during my ovulation days. This is so unusual to me, because normally I had 5 days 28 days cycle, tolerable pain, and normal flow periods.
Before I settle to my doctor's decision I opted to search for natural remedies. On searching I found earth clinic, read all the comments and replies to all queries.
Hesitantly, I tried (last march 2012) the blackstrap molasses (organic, unsulphured), 1 tablespoon an hour after meals, 2x a day. Indeed the pain disappeared, so I decided to continue drinking until the next month period (april), I was stunned that my period has stopped (amenorrhea) up until present. Though, on my part it was beneficial because my ob-gyn planned is to halt my period temporarily. At present, still I continue drinking my black strap molasses but with a mixed of apple cider vinegar, 1 tablespoon an hour after meals, 2x a day.
Before I will discontinue the BSM and ACV I would like to ask questions, am I doing it right? Or do I need to stop drinking the BSM & ACV or do I need to drink supplements? I read Ted's replied that Vitamin B complex, magnesium supplements and vitamin E helps improve menstruation. (https://www.earthclinic.com/cures/menstruation_questions.html#Question_3509)
Please advise me what to do next, thank you so much.
---
Amenorrhea
Posted by Puja (Nagpur, Maharashtra, India) on 10/21/2011

Hello I am 28 years old married girl, my monthly cycle do not come by itself, when I take contraceptive pills then only my menses comes, otherwise not. For the first also I had taken medicine named LYNORAL to start my menses... Doctor were saying that after marriage this problem will be solved automatically but now it is 2.5 years since I got married but I am not getting my menses by itself... My Parents are so much worried for me since 10 years........ Doctors said your uterus is small in size and hormones are not automatically building up in your body...
Please suggest me some remedy, I will be very thankful to you please, please I beg.
Replied by T
(Houston, Usa)
10/21/2011

Replied by Maria
(Gippsland, Australia)
10/21/2011

Replied by Shau
(Manama, Manama, Bahrain)
12/22/2011

---
Amenorrhea
Posted by Kia (India, Maharashtra) on 09/19/2011

Pls suggest remedies for Ammonehrea - lack of menses...
Will ACV help in that? Also because mainly I have read ACV helps to decrease the flow.... Please help and post.
Replied by Mmsg
(Somewhere, Europe)
09/19/2011

Replied by T
(Houston, Usa)
09/19/2011

Replied by Kia
(Mumbai, India)
09/19/2011

Replied by Vanu
(Pune, India)
12/06/2011

Replied by Latha
(Chennai, India)
03/07/2012

Replied by Azdevka12
(San Diego, Ca)
05/12/2012

Replied by Jon
(Othello, Wa, Usa)
05/12/2012

Replied by Heather
(Leicester)
05/13/2012

Replied by Azdevka12
(San Diego, Ca)
05/14/2012

---
Amenorrhea
Posted by Vanessa (St Louis, Mo) on 09/09/2011

I was diagnosed at 17 with PCOS and have gone over a year at times with no period (amenorrhea). I am now in my 30's and have no children, although married over 5 years. I actually started taking a magnesium supplement after reading that it might help with restless leg syndrome. The second day after taking it, I began menstruating. It did not seem to help with the RLS, however, so I stopped taking it. After a while of again having no period, I decided to take magnesium and see if it would bring on menstruation again. It DID. I have continued to take magnesium for about a year in the same fashion when I haven't had a period in a couple of months and it brings one on EVERY TIME. I have found NOTHING written online about magnesium being a cure for amenorrhea and find it very hard to believe that nobody else has ever discovered this. Has anyone else ever heard about a connection there? (And I have only been taking the run of the mill drug store magnesium oxide! After reading on this site, I will be trying a more absorbable version and take it much more often and see if that helps with the RLS. ) Also, if magnesium can bring on menstruation; maybe it can help with fertility? Could it be possible that my problems have just been a magnesium deficiency this whole time?! What do you think?
Replied by Katie M
(Kentucky, Usa)
10/15/2011

Replied by Keri
(Cheshire, Uk)
03/13/2012

---
Apple Cider Vinegar
Posted by Leeno (Exton, Pa) on 07/14/2021

★★★★★
ACV is amazing once again!! My daughter, age 15 (now 16) missed her period since May, it is now July. I came to Earth Clinic to see what they would suggest and since I've seen the positive affects of ACV for so many different things, and she is used to taking it for cramps, I figured we'd give it a shot. Well, to our amazement this little gem worked immediately once again! In only 3 days she got her period--we couldn't believe it!
The first 2 days she only took one tablespoon mixed with a glass of water after breakfast. We kept forgetting to take the second glass at night after dinner so on the third day we did that and the next days she got her period. I can't tell you what a relief this was for both of us. Once again, Apple Cider Vinegar has come to the rescue!! :)
---
Apple Cider Vinegar
Posted by Lea (Lake Charles, LA) on 03/01/2020

★★★★★
ACV works!
I am in myid 40s and missed 2 periods for the first time ever. My cycles were always 21 days apart since onset at 9. I've struggled with bulimia for 15 years and recently revisited some old habits and my cycle suddenly stopped. I came to this site, wishing I had came sooner, but drank 2 teaspoons of organic acv in water and a few days later my cycle came! I have always been a believer of the healing effects of acv but had no idea it helped with hormones.
Once again you saved my life EarthClinic. THANK YOU!
---
Apple Cider Vinegar
Posted by Alice Cornmeal (Oakwood, Georgia) on 01/22/2013

I have had an irregalar and horrible period since I began my menstrual cycle. I started at age 11 and now I am 26, soon to be 27 in March. Oddly, I can count on one hand how many times I've had cramps during a menstrual cycle. I have been hospitalized twice for anemia and I have had 7 blood transfusions. When I was dealing with this as a teenager I was terrified and I hated going to school as you can imagine. I thought I had cancer, etc... I have been on numerous brands of birth control pills, which caused pain a blood clots. The last time I was hospitalized for anemia, I received 2 depo shot and was discharged with a prescription for birth control pills. I was advised to take 2 birth control pills a day. I have had test ran, vaginal ultrasounds, etc... The doctors still could not tell me what was wrong. They said, "Some women just bleed! " So, I was thinking that I couldn't have children, I was infertile! Until 2009, I had my son. Then, in 2011, I had my daughter by c-section. I also got my tubes tied. The doctor that performed the surgery said that everything is fine in that region. Recently, I started my period and it has not stopped. I thought that this nightmare was over since I haven't really had any problems since 2008.
I really hope that ACV works because I have exhausted all other options. Trust me I have tried everything, even the gyn!! I'm not trying to take birth control pills again because they cause more problems than they help and I most definitely do not want my uterus removed.
---
Apple Cider Vinegar
Posted by Eunicycle (Honolulu, Hi, United States) on 10/22/2010

★★★★★
I also missed my period and am not pregnant. I did ACV and I got it within a couple days!! Wow a miracle cure!! I love this site and I love ACV! Thank You so muchhhhh!! :)
---
Apple Cider Vinegar
Posted by Somewhereinchina (Beijing, China) on 12/01/2009

★★★★★
I just wanted to say I am so grateful one of my friends told me about this site! As an American living in Beijing, I am a bit hesitant to go to the doctor unless its a total emergency...But when I hadn't had my period for 6 months (not preggers), I thought I may have to go to a doc. Then i saw this site! I drank Apple cider vinegar for 2 days- one 8 oz. glass of water with 3 tablespoons once in AM, once in PM. My period just came! I'm a believer!
---
Apple Cider Vinegar
Posted by Yaa (Chicago, Illinois) on 09/23/2008

★☆☆☆☆
I have been suffer from not having a period but I noticed that after taking the ACV for 3 days that my period would start and would last for at least 4 days. has any one heard of this and do you think its ok to keep doing this. I have tried the pills, but I hate pills. please reply
---
Apple Cider Vinegar, Blackstrap Molasses
Posted by Chantal (Kingston, Jamaica) on 08/03/2017

★★★★★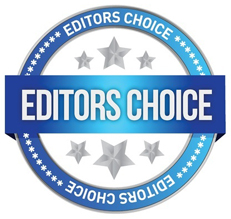 Good day, I have recently started to take 2 tablespoon of apple cider vinegar and one tablespoon of blackstrap molasses of a dosage every morning and night with a glass of warm water, i am starting to see changes (my period is here) and i haven't seen it in 8 months. I only wish to continue this treatment and hope to improve on my medical problems. I started this treatment less than 2 weeks now. I only need my ph levels to be balanced, really tired of the embarrassing odor. I even mixed some baking soda and apple cider vinegar as a face mask, all my blemishes are gone and i have been struggling for years to get rid of it, I have never yet experience that with my other treatments.
Thanks to this site i am finally, experiencing extreme changes that my doctors could not help with. Thank you!!!!!!!!!!
---
Australian Bush Flower Essence
Posted by Ines (Lisboa) on 09/27/2015

★★★★★
PCOS and amenorrhea:
Dear all, I would like to share my successful case. After taking the contraceptive pill for many years, I decided to quit taking it because of its side effects. I was really worried because I was having a mestrual cycle every 3 months (if I was lucky) after quitting it. In order to return to my normal monthly cycle, I tried many herbs and dietary changes with little success. After trying and trying, I finally came accross She Oak (Australian Bush) flower essence. I took it every single day for several months until I had regular cycles once more (7 drops in the morning and 7 drops at night). I have been having regular cycles (28 -30 days) ever since (and I am not taking it any longer).
It was a very long time ago :) I hope this information reaches someone in need of hope as I was. It might not be a solution for everyone but It is definitely worth trying Xx
---
Blackstrap Molasses
Posted by Colleen (Illinois) on 01/22/2017

★★★★★
Starting using Unsulphered Blackstrap molasses, suddenly got my period again after 2 years.
---
Figs
Posted by Libraloveshealth (Los Angeles ) on 02/27/2017

★★★★★
Use to suffer irregular periods. Figs are another thing that can start your periods. Eat a serving or two of figs a day. It will trigger your period to start. it is a good source of copper, vitamin b6, magnesium, etc. All the things your thyroid needs to signal your hormones to do what they need to do. I had some dried figs which tried to start my period quickly even though I am not due for it yet. This is a great remedy.
---