Rolling Thunder's Prayer for the Earth
Jul 03, 2013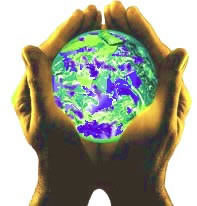 Grandfather Rolling Thunder
"This is the Earth, healed again, growing green and blue. I want you to remember this exactly as it is, and then go and tell the people that if enough of us hold this image in their minds, we can heal the Earth and make it like it was a long time ago."
Prayers to Heal the Earth
In 1997, shortly before his passing, Grandfather Rolling Thunder, the beloved Cherokee Medicine Elder, gave the above instructions to one of his students, Sun Eagle. In following Grandfather's words, we invite people of all races and spiritual denominations to join us in sending prayers of healing to the Earth.
Remedies for Rolling Thunder Prayer