Lemon Health Benefits and Natural Cures
Last Modified on Oct 07, 2014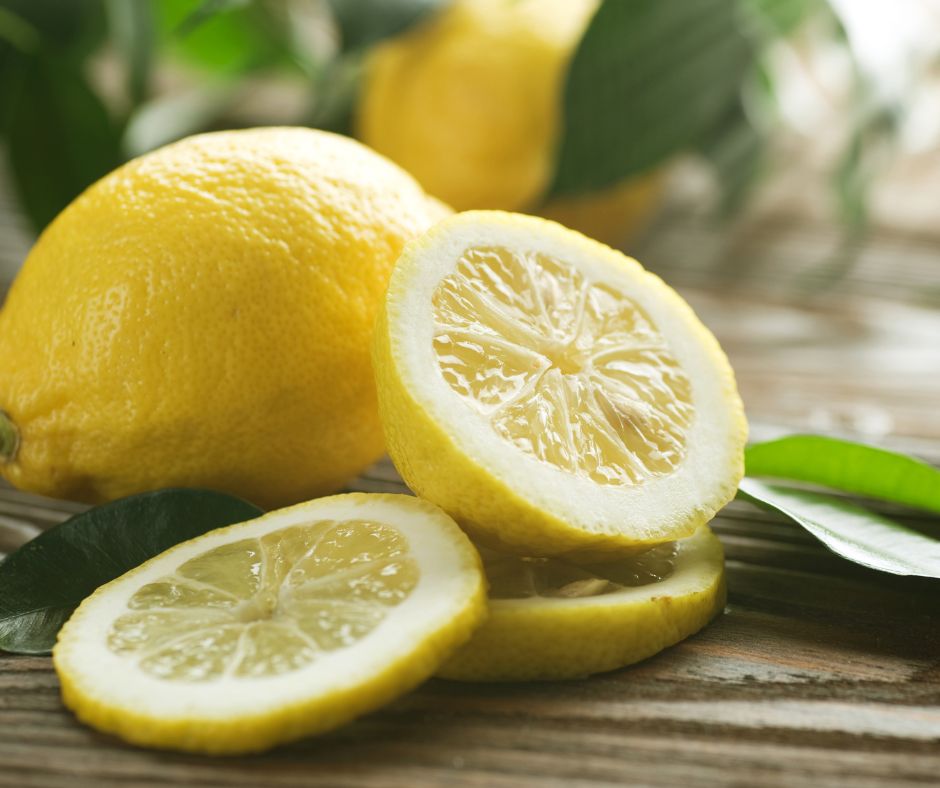 Once traded as a rare commodity, lemons have been a precious fruit for centuries. Even in their early use, lemons were primarily adapted for flavoring and preserving food; however, their purposefulness then and now extends far beyond the kitchen. Lemons and their tangy juice are used as a potent antidote to a number of different health effects and conditions.
What are Lemons?
Yellow, oval-shaped citrus fruits, lemons have thick skin and possess an aromatic and acidic juice. The fruit is produced by evergreen citrus trees that are typically cultivated in warm climates. As a citrus fruit, a lemon contains a variety of health benefits and nutrients.
Lemons are extremely high in a number of beneficial nutrients. This golden fruit is an excellent source of common nutrients including vitamin B6, iron, potassium, and vitamin C. The fruit is also a very good source of dietary fiber and contains a number of other nutrients including calcium, copper, folic acid, magnesium, manganese, phosphorus, and zinc.
Lemons are also a good source of bioflavonoids and antibacterial agents. Bioflavonoids are natural compounds in some fruits and vegetables that enhance the fruits' antioxidant effects and protect individuals against the damaging effects of free radicals. Likewise, lemons possess natural antibacterial properties, making lemons an effective treatment for a variety of health conditions.
Health Benefits of Lemons
Lemons are not only flavorful; they are also extremely healthful. With their innate nutrients and natural health components, lemons can be used to emit a wide range of health benefits.
Lemons are naturally effective for restoring the pH balance in the body, detoxifying the digestive system and clearing indigestion and constipation. The fruit is also effective for aiding in weight loss, eliminating acne, eradicating parasites, and treating asthma. The bright, yellow fruit is also effective for treating canker scores, reducing fever, relieving toothaches, curing the common cold and fighting fatigue. Other applications of this magical fruit include high cholesterol and blood pressure, halitosis, bug bites, corns and calluses, insomnia, nausea, vomiting, varicose veins, and osteoporosis.
Lemons can be used in the form of juice, tea, drinks, poultices, and bath soaks. In whatever form, the cheery fruit has a wide array of advantageous healing properties.
Fever and Headaches
1

0

User Ratings

YEA (1)
100%
Posted by Vivian (Illinois, US) on 10/07/2014
[YEA] When I had fever or a very bad headache, Mom would slice a lemon.....take a linen or cotton towel.....take the slices of lemon and put them in a row on the towel and sprinkle a lot of baking soda on the lemon slices; roll the towel and cover the slices; make the towel like a bandage, tie it around the head (as if you were wounded in the Civil war...) and go to sleep. It worked every time; felt 90% better!!!! I do this often and for me it works; hope it works for you too!
Lemon Bicarbonate Formula
0

0

User Ratings

SIDE EFFECT (1)
100%
Posted by Pamm (Alabaster, Alabama) on 08/05/2009
[SIDE EFFECTS] Ted, I have Addison's disease & have a hard time keeping my electrolytes balanced out. If they are out of balance I have muscle pain and very fatigued. I have been using the baking soda/lemon recipe you show here on Earth Clinic to alkaline my Ph, it worked the very first day like a miracle, I had lots of energy and was feeling good, however as the week went on I got to feeling worse, I was only doing this twice a day 1/2 lemon and 1/4 tsp baking soda to 4 ounces of water and my face got extremely, extremely dry, I am now severely fatigued, stomach is bloated & crampy, I am achy all over, sore throat, all the signs of electrolyte imbalance & my blood pressure is all over the place, one hour it will be low with low heart rate then the next its high blood pressure with high heart rate, it has not been stable. I have been more drowsy and out of it lately. I drink lots of water, and I take in salt & potassium so I don't know what is going on. I seem to be having a acid imbalance but of what? I don't know if its low potassium or calcium or sodium? I know emergency rooms uses baking soda to help lower very high levels of potassium fairly quickly. Could it be my potassium is low? I have started being nauseated now, and very weak and unable to do anything. It seems to be getting worse. My Ph is akalined soon after I do the lemon/Baking soda recipe but it goes back to acidic within 4 hours. I don't know what to do but I do know I am desperate to feel better. I don't know what to do to get to feeling better again. Should I quit the Baking Soda & Lemon? Or am I doing it wrong? Please Help. Thanks
Replied by Amir
Irvine, Ca.
10/01/2014



(Bangkok) | 388 Posts

This simple formula will normalized many biological parameters, pH, ORP, phosphates, bicarbonates and antioxidants of vitamin C. A potential miracle water. One whole lemon freshly squeezed. Keep adding baking soda slowly bit by bit until the fizz stops. Then you will add water to one half glass. This is often taken either twice a day. To be taken once in the morning and once before bedtime on an empty stomach.

Lemon for Gallstones

2

0

User Ratings

YEA (2)
100%

Posted by Cathy (Mason, WV) on 05/17/2008

[YEA] Gallstone Issues: You can try the juice of 1 lemon in an 8oz.glass of water on an empty stomach. Do not eat or drink anything for 30 or so minutes and let this sit in your gallbladder. This will help dissolve stones. Do this for a year. Also take about 4 digestive enzymes with each meal. Vibra-Gest is one of the best. Eat pinnapple with meals or papaya which also have digestive enzymes in them and stay away from fat, sugar, and fried foods. It is hard to change your diet, but it will help tremendously. Eat bananas, and long cooking oatmeal. This helps. Some can't eat the oatmeal. Whatever works for you. Eat more vegatables, baked potatoes, greenbeans, tomatos, carrots,cucumbers, salad, fiber filled fruit, chicken and fish (nothing fried), but especially beets. Ginger is good for digestion. Avacados, coconut, garlic, grapes, plenty of water is good also. No beans, eggs, milk, pork, grapefruit or oranges, icecream, choclate, alcohol, cofffee.If you eat something and your stomach starts bubbling, you know that is something you can't eat.

Drink the lemon water religously and you will get relief. Keep drinking it for a year. There are meds doctors can give to dissolve stones, they don't tell you that. The lemon water will do it.

Try this: take a small rock the size of a quarter, and as thick as you finger and place it in a small glass in the kitchen window and cover it with lemon juice or concentrate you can get in the plastic lemons in the veggie section of the grocer. Cover the rock every day for about 3 months and you will dissolve that rock....Drink lemon water on an empty stomach upon waking and eat or drink nothing for about 30 min. Do this for a year. Drink the same just before going to bed the first week to two weeks of your attack. You will find that a gallbladder attach lasts about 3 to 5 days, but the lemon juice will start to dissolve the stones and the sludge. Take red yeast rice to get your cholesterol down which is the culprit here. Lemon water, red yeast rice and a change in your diet ot remove fat and you will see impovement in the next 3 weeks or so. Include exercise by even just walking, to lower your bad cholesterol also. You can live to eat or eat to live. Your choice. Hope this helps someone.

Replied by Linda
Panama
12/21/2013



Lemon for Health

2

0

User Ratings

YEA (2)
100%

Posted by Natalie (Decatur, GA, USA) on 11/20/2007

[YEA] re: Lemon and vinegar.. SOUR = HEALTH! I have been reading alot recently about the benefits of herbal/natural cures for everyday ailments. Not because I am sick BUT, rather, because I am almost NEVER sick! I have always been that "rare and weird" child. The one that wanted Olives, Pickles, and Lemons instead of sweets. My family called me the "Sour Baby"! Plus, I have always loved Salt over Sugar.. but, only on sour foods.

Only in the past 5-6 years (I am 28 now), have I really noticed how sickly all of my friends are. While I always seem to stay healthy. This fact was very ODD to me as I am the poorest of all of my friends. I have no health insurance, I RARELY see a doctor, etc, etc.. So, I started to study my diet and saw that I am almost ALWAYS the only person that adores sour foods. I (I know this sounds weird) Love to mix Vinegar and Salt in a shot glass..and drink it in tiny sips all day. The same with Lemon juice and salt. Often, I slice lemon wedges, cover them in salt, and eat them while watching tv. Because of this, my friends think that I am insane but, it's like my candy!? They just giggle about it.

Lately though, now that I have been reading up on my habits, I am the one giggling. I am the one that never gets sick! I have found tons of info that proves my original thoughts on the matter. Sour = Health!

Note: there is a downfall though, My method is high in Sodium. (I can live with that) BUT, all of the acidic foods (Lemons, Tomato, Vinegar, ANY Citrus) are very bad for your teeth IF you brush within 30 minutes of eating or drinking them!! Doing so literally eats the natural enamel off of your teeth. My Dentist scolded me about this!!! So, Brush before you ingest.:) Then, Drink lots of water and make sure to swish around your teeth.

Replied by bibo
East lansing, MI
12/19/2008