Natural Hair Conditioners
Last Modified on May 24, 2015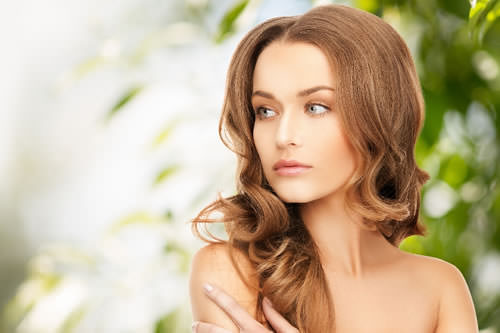 Hair Care without Chemicals
Our hair is important to us; a part of our persomal ensemble and a form of self-expression. Commercial products may contain chemicals that can be absorbed into our bodies or even damage our hair for short-term effects. The good news is there are many great alternatives to putting those products into your hair.
Natural Hair Conditioner Options
Below you will find dozens of ways to treat and restore your hair naturally. Among our more popular home remedy options for natural hair treatment are apple cider vinegar and coconut oil, and we even have heard about positive results using egg yolks, borax, and honey!
Other Pages of Interest:
Natural Shampoos
Natural Hair Coloring Recipes
Apple Cider Vinegar
12

0

User Ratings

YEA (12)
92%
BETTER BUT NOT CURED (1)
8%
Posted by Tasha (East Coast, Usa) on 08/27/2010
[YEA] Apple Cider Vinegar is WONDERFUL for hair especially frizzy/curly hair. I mix 1/3 ACV or White Vinegar and 2/3 water in a bowl. First thing I do is dump this over my head. I let it sit while I wash up, rinse at the end and follow with a tad of conditioner. I have fine curly hair and its usually a hit or miss as far as how my hair day goes. I havent had a bad hair days since I started doing this. Hair is smooth, shiny, FULL and just plain gorgeous.
Replied by Tricia
Ireland
08/28/2010